"Iga-No-Kyomaruya" is a souvenir store on the theme of Iga Ninja which opened in March 2021.
The brand new shop interior is full of many different goods designed around Ninja!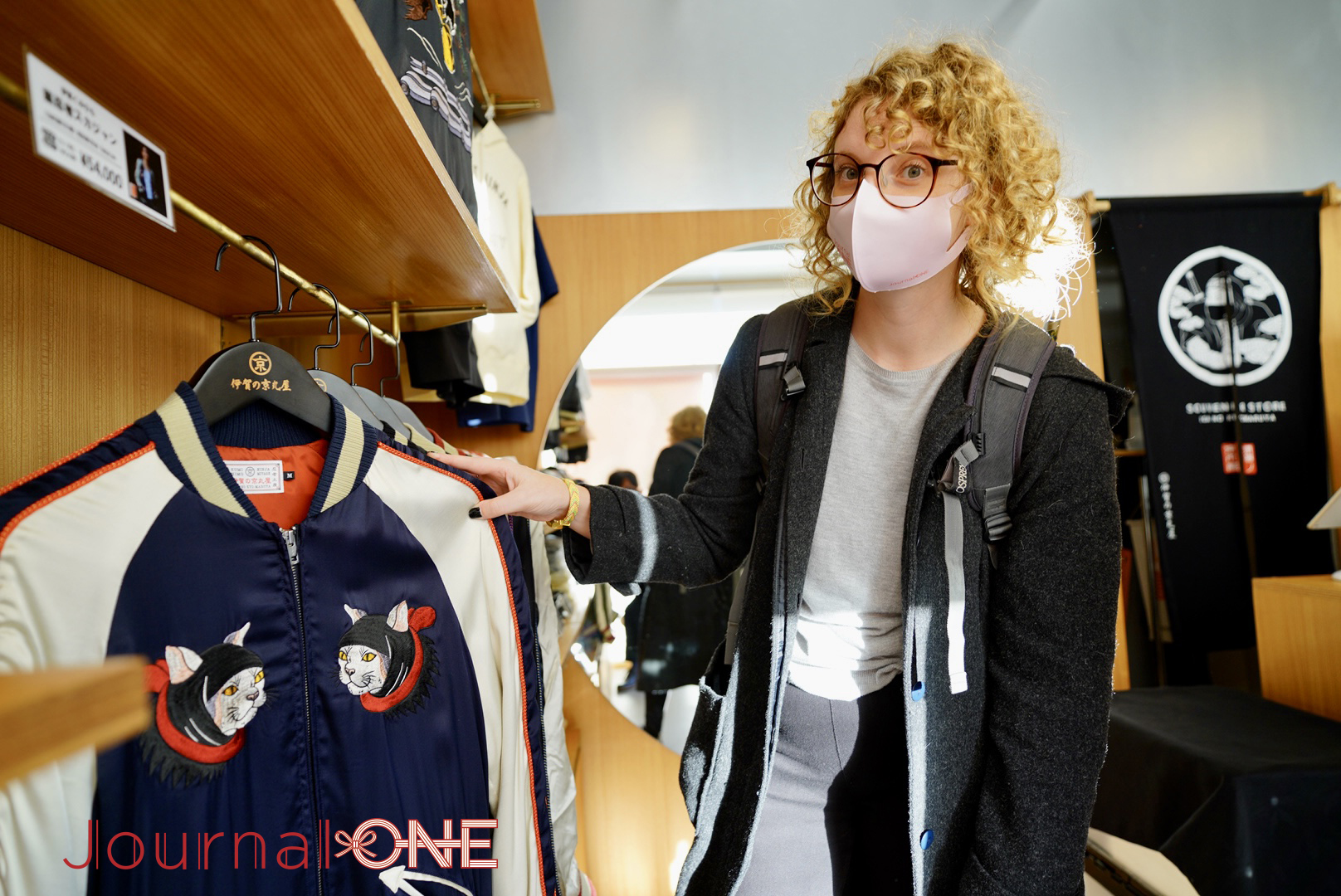 Among them, what drew my eye was Ninja Sukajan incorporating "Iga braided cord", the glorious traditional craft of Iga. The local traditional craft is casually included in the design to give a stylish finish.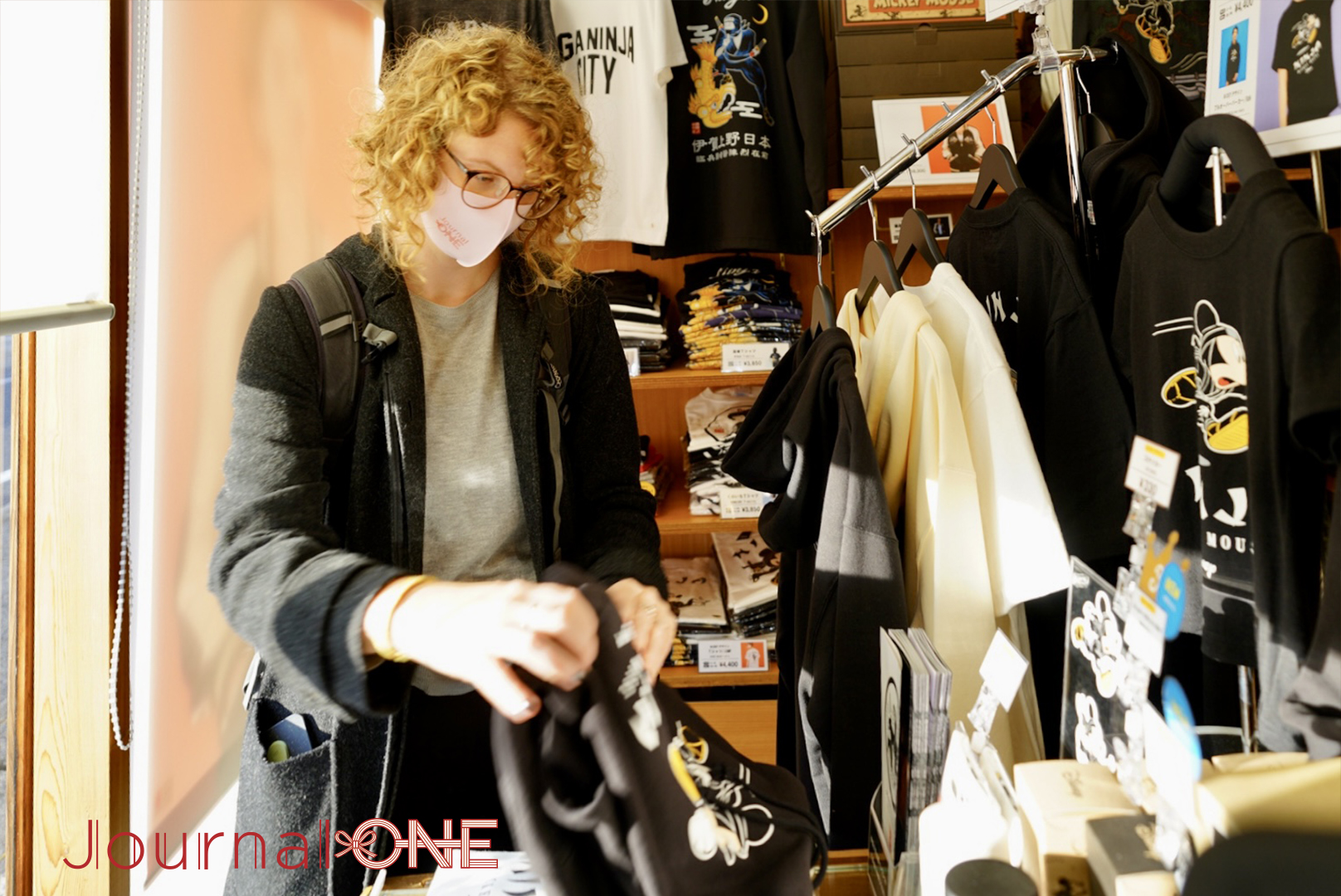 You must also see the multitude of goods incorporating world-popular Mickey Mouse in original designs.
Mickey Mouse dressed as a Ninja is an original design for this collection, and despite his worldwide fame, only available in Iga. You'll surely want to take home this very cute Ninja Mickey as a memory of your trip.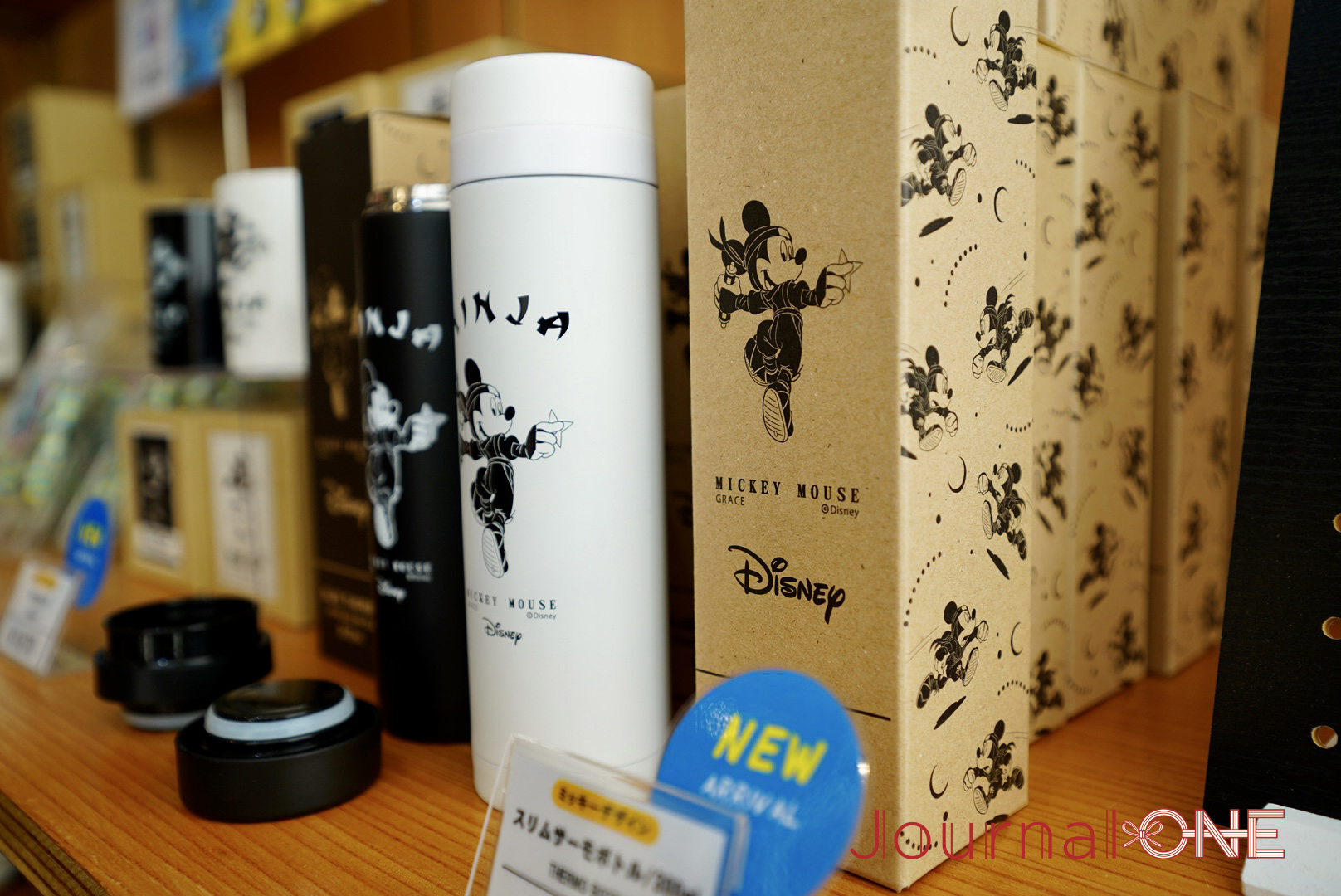 I took a picture in front of the shop with the lady who served me who was wearing a Ninja Mickey parka.
Yet another spot to visit has arrived in Ninja Village.