The Japan National Stadium, the Jingu Stadium, and the Chichibunomiya Rugby Stadium, where a variety of competitions and events are held are located in the Jingu Gaien.
It's an area where you can not only watch sports and events, but also enjoy visiting the Japan Olympic Museum, which opened in 2019, and strolling through the vast Jingu forest all day long!
I recommend the restaurant EAST WIND GAIEN for those who want to experience the atmosphere of Jingu Gaien at lunch or at a café.
This large building is located right in front of the Jingu Stadium. Located on the reception floor (9th floor) of the Nippon Seinenkan Hotel, EAST WIND GAIEN is a restaurant that serves breakfast, lunch, café, and dinner that is open to non-guests as well as guests. (Dinner is closed for now)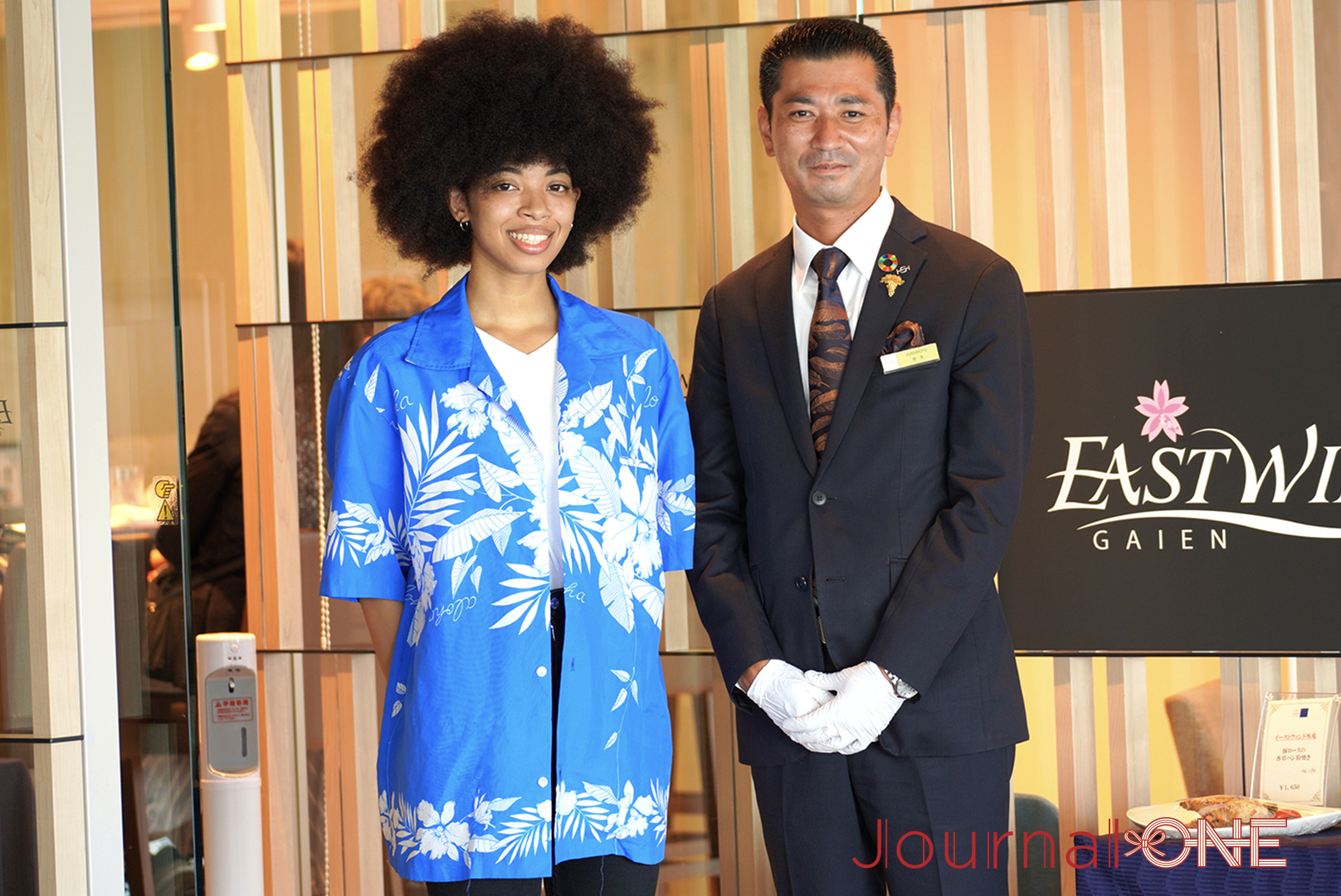 Actually, "EAST WIND GAIEN" opened last year as a directly managed restaurant.
"We work with a network of youth organizations throughout Japan to obtain information on seasonal ingredients, and we use our ingenuity in purchasing and developing our menu," said Mr. Kuramoto, the food and beverage manager.
We ordered from this month's lunch menu, which uses carefully selected regional ingredients from all over Japan.
First up was the "rice omelet with Aomori Himawari eggs (1,760 yen)"!
The Himawari egg is fluffy and has a rich flavor. To enjoy the flavor of the egg, the rice is left white, and is not mixed with ketchup.
"The rice used is "Tsuyahime" rice from Miyazaki prefecture, so please enjoy the taste of the rice as well," said Mr. Kuramoto.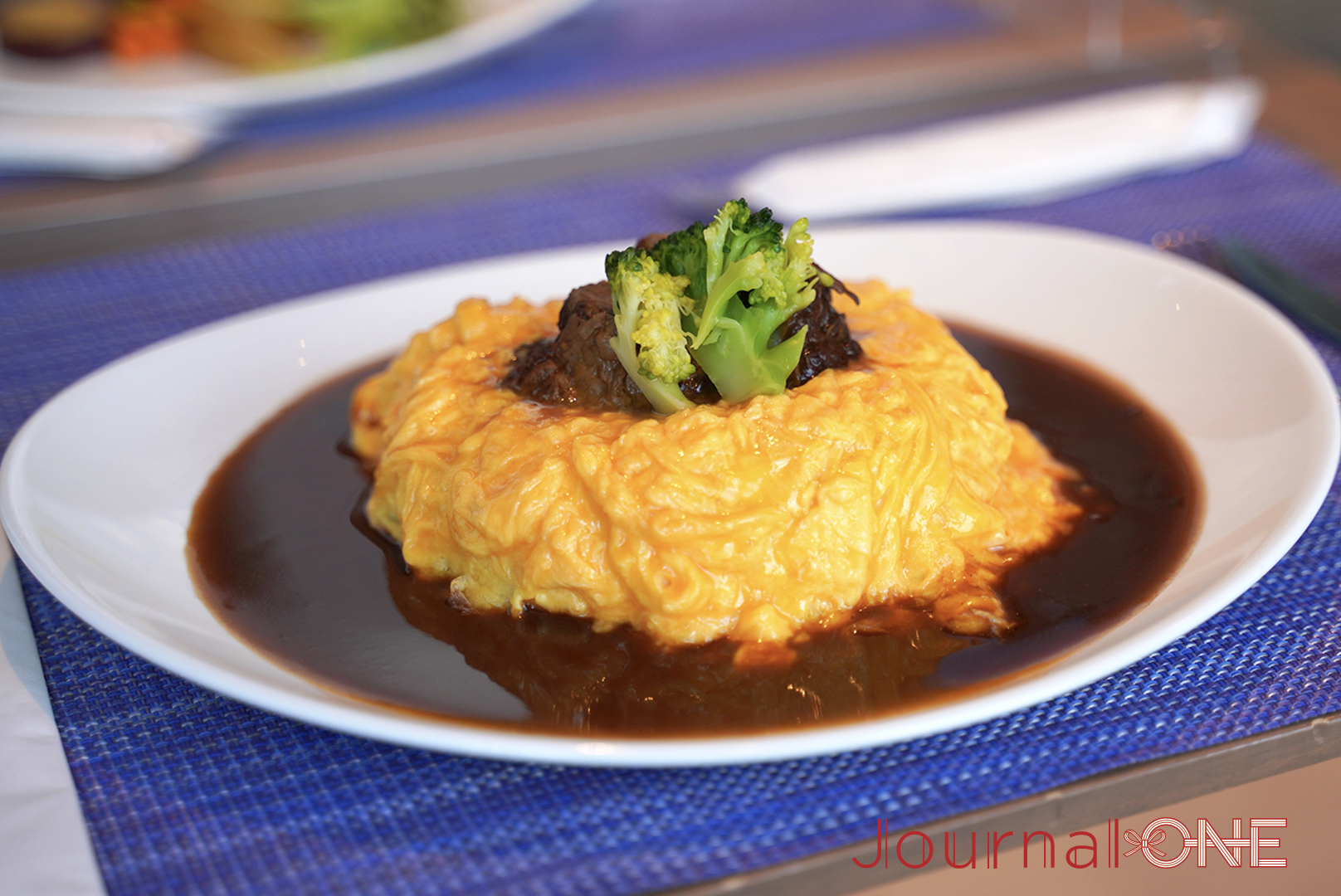 Next up is the "Australian sirloin steak with Nagato Yuzukichi Japanese onion sauce (1,760 yen)"!
The refreshingly fragrant citrus, an original from Yamaguchi prefecture, goes well with the acidity of the onion and makes you want to eat more and more of the meat.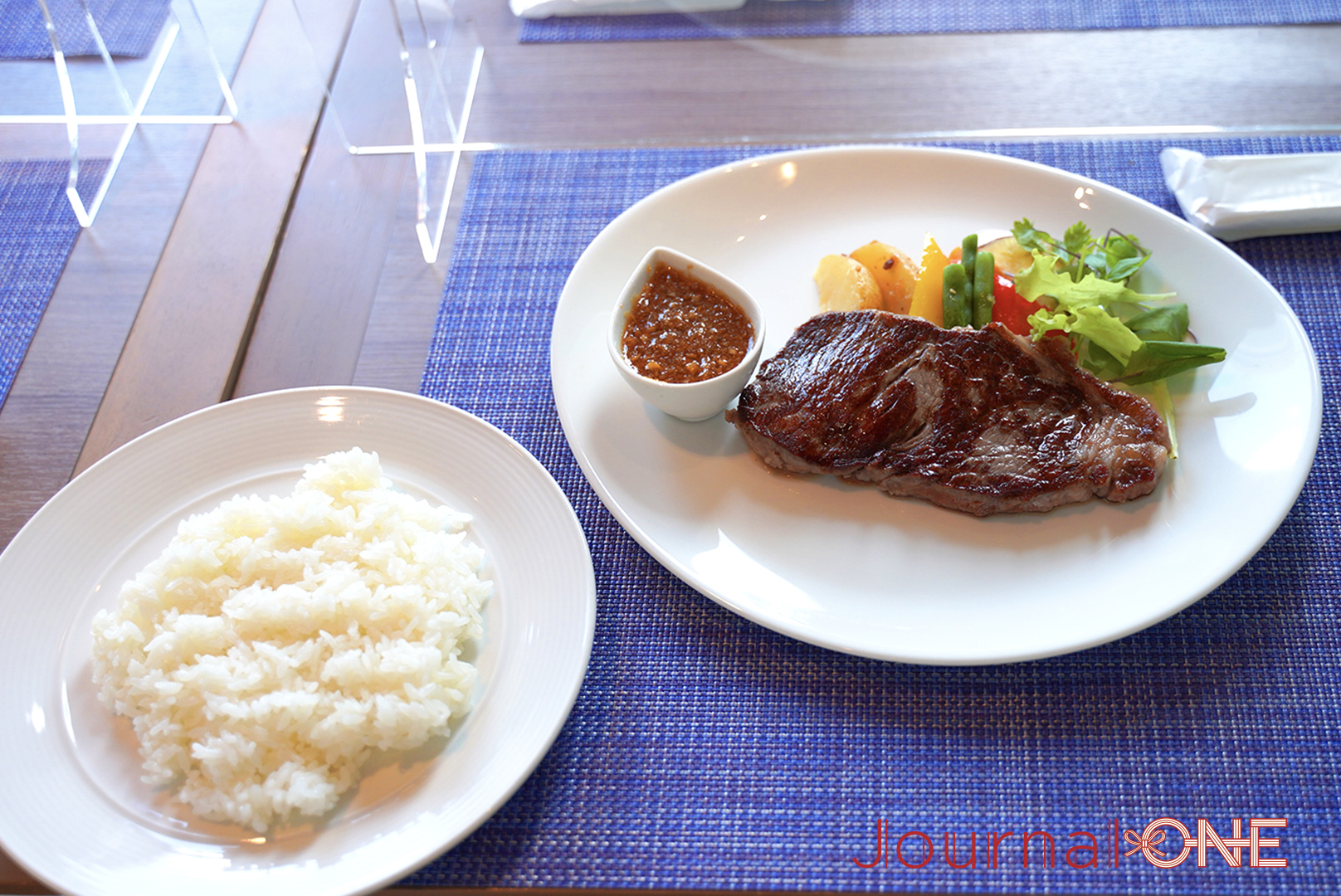 The "100% Hamburger Steak Demi-glaze (1,760 yen)", also had the juiciness of beef and the chewy texture of ground beef! The mild acidity of the demi-glaze enhanced the flavor of the carefully selected ingredients.
※The interview staff shared and enjoyed the dish.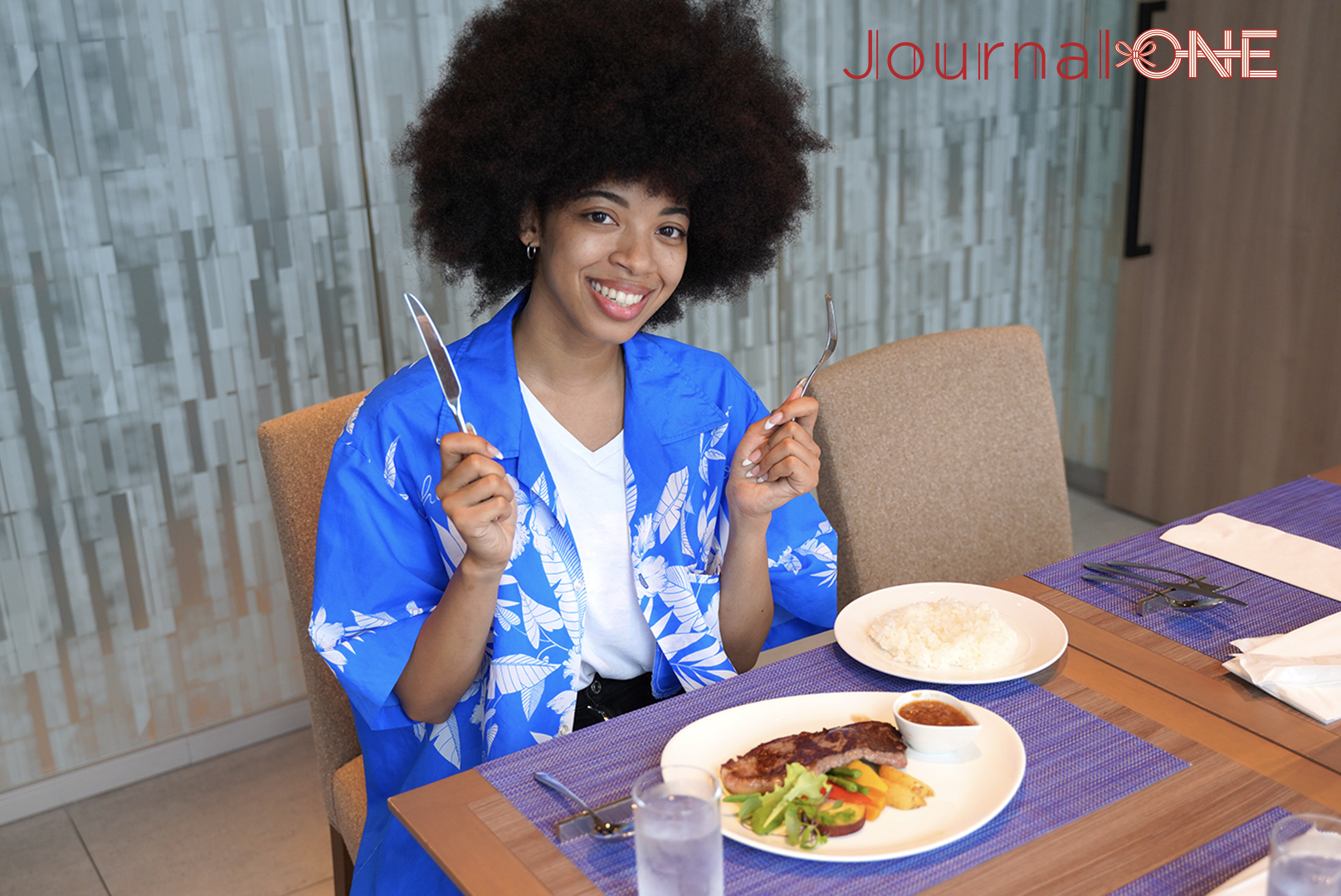 The elaborate menu for lunch alone suggests that a number of people are involved in the purchasing process, right? I thought.
However, to my surprise, Mr. Kuramoto explained, "It's just a few staff members, including myself and the chef. We still have a long way to go."
They are also making efforts to develop menus that make use of out-of-spec ingredients. "We purchased plums that were damaged by hail and used them in our breakfast and lunch menus," said Mr. Kuramoto.
The youth group and the hotel turned the damaged plums into a wonderful menu for customers and supported the farmers' activities.