Every year Koyasan in Wakayama prefecture welcomes travellers and pilgrims from all over. It's a popular travel destination for its natural beauty and rich history, and a famous pilgrimage spot as the centre of Koya Shingon (esoteric) Buddhism in Japan. I had the ultimate Koyasan experience – a temple stay at Ekoin, a Buddhist temple with 1200 years of history.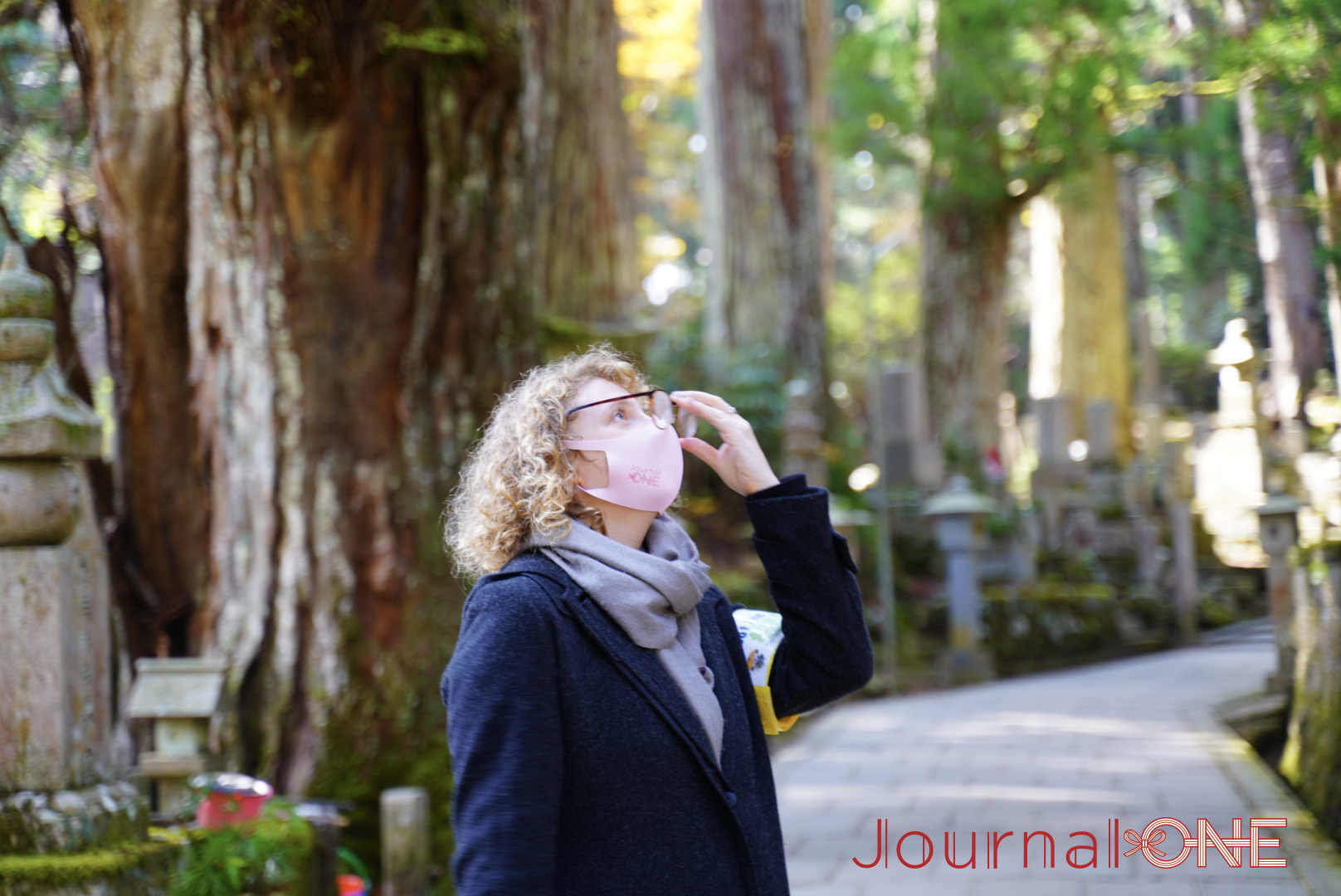 ntroducing Koyasan
Koyasan, a holy site with 117 temples, is a sacred site for Japanese esoteric Buddhism, opened by founding father Kobo Daishi.
As explained to me by monk Nakamura of Sohonzan Kongobuji Temple, Kobo Daishi sought a place to build a Buddhist complex after finishing his studies in China. He threw a sanko (Buddhist ceremonial tool) from the shore and went to seek its landing place. Back in Japan, he travelled through mountains and met two dogs (the messengers of the gods), who led him to a serene, flat, mountain-surrounded land where he found his sanko. He opened the fundamental dojo of Shingon esoteric Buddhism was here, and it became Koyasan. This history depicted on beautifully painted screens can be found at Kongobuji Temple.
It's believed Kobo Daishi still resides in a meditative state in a mausoleum at Okunoin, Japan's largest cemetery, the main attraction of Koyasan. During the Okunoin Cemetery Night Tour, former head steward of the temple and resident guide to Koyasan Nobuhiro Tamura told me monks still bring two meals to the mausoleum every day.
The cemetery, 2 kilometres long, houses over 200,000 tombstones, many of them formed by five large stones representing the elements from the bottom up: earth, water, fire, wind, space and a sixth – consciousness, a formless representation. Many pilgrims wish to be buried here near Kobo Daishi. There are tombs of war lords, famous figures and even the Imperial family. Wandering the serene cemetery is a spiritual practice in itself that helps quieten the mind.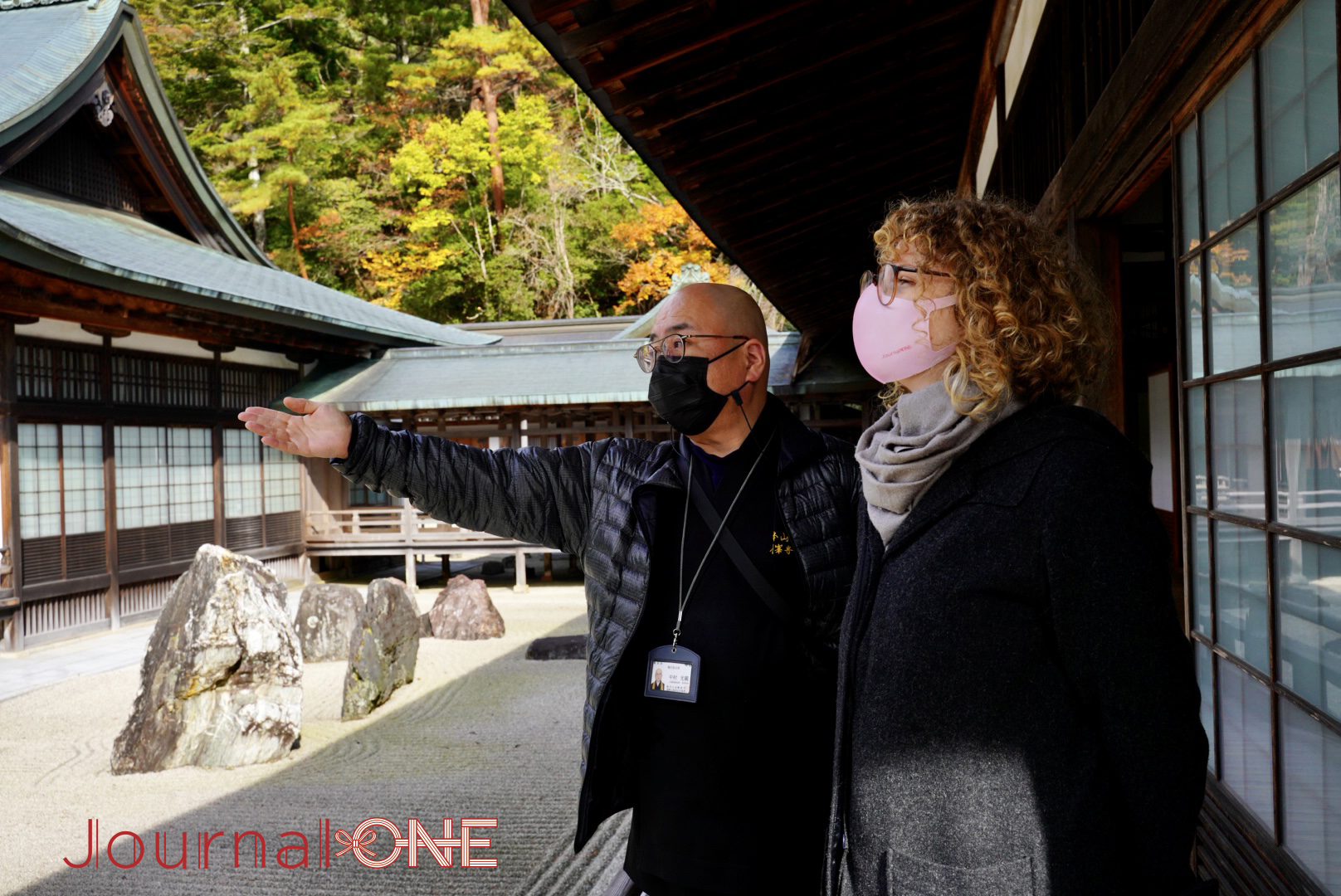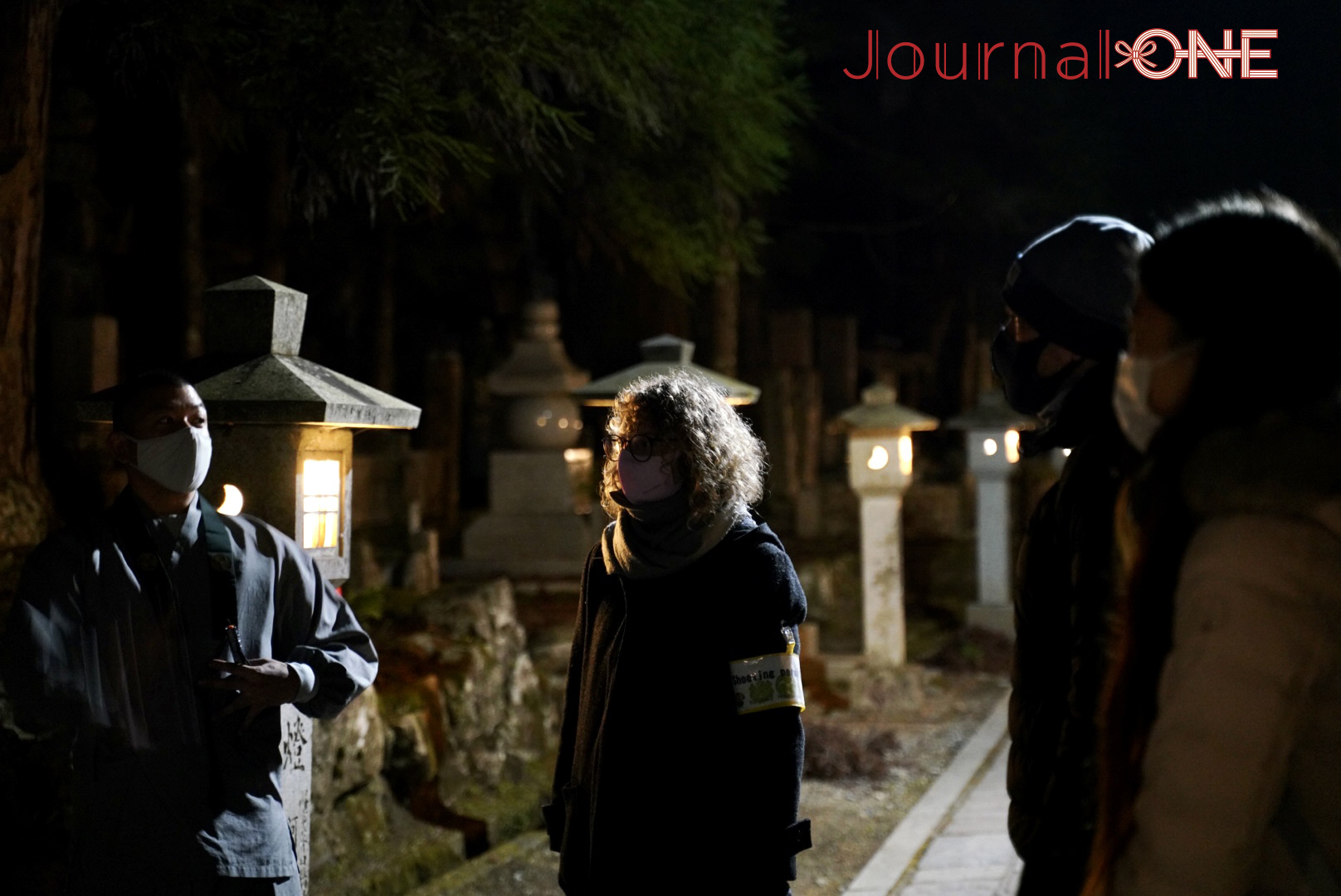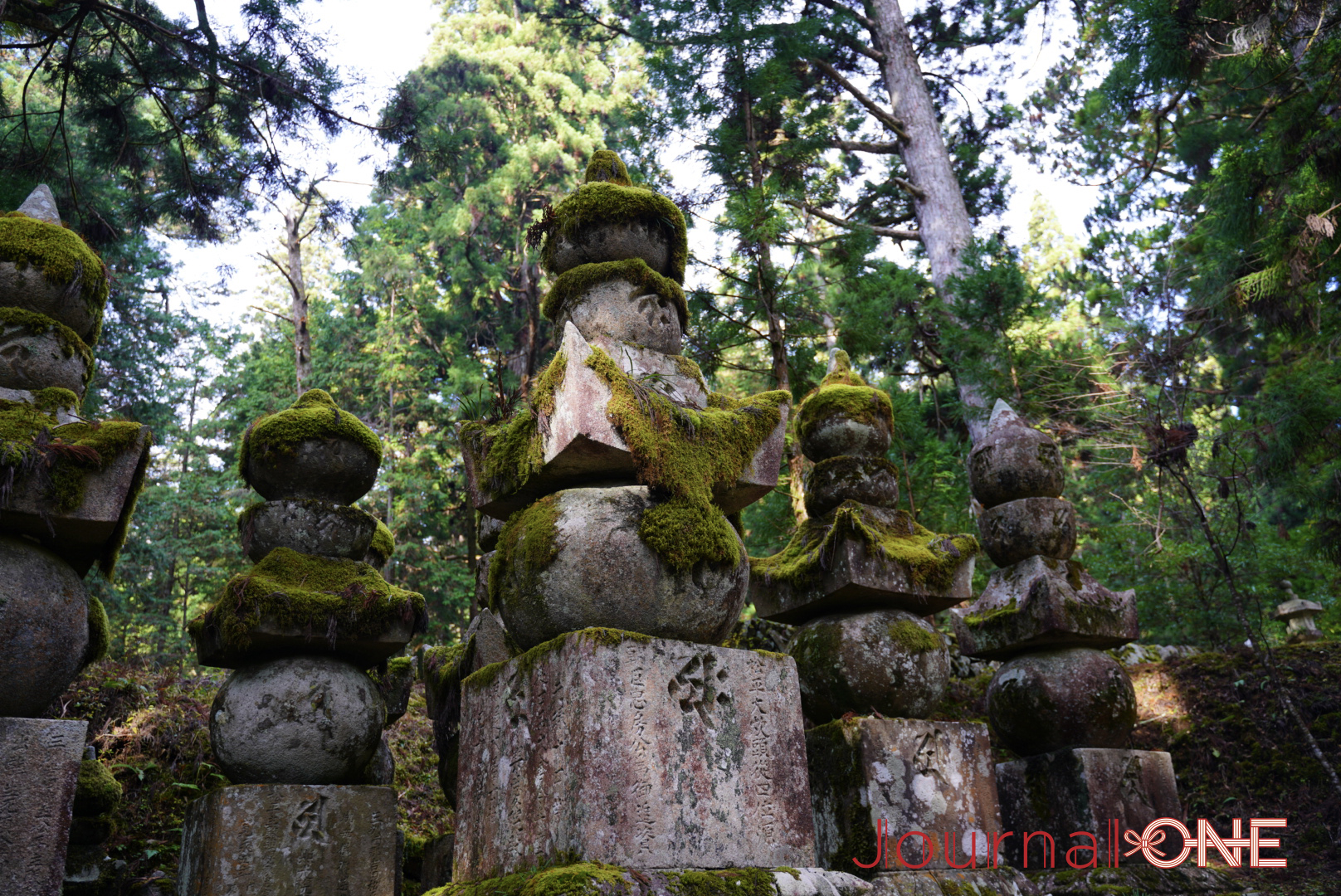 Temple Stay at Ekoin
The best way to experience Buddhist culture in Koyasan is a temple stay (shukubo). Recommended to me was English-friendly Ekoin temple close to Okunoin, with its abundance of guest experiences including: ajikan meditation, morning religious service, goma prayer and sutra writing. At Ekoin, the goma prayer service is conducted every day, and they allow photos too.
Not a hotel, a temple stay is an ascetic practice run by monks. The rooms are cleant and comfortable with shared bathroom facilities (Although Ekoin does have some Superior Rooms with private bathrooms available). The dinner and lunch provided is shojin ryori – delicious monastic Buddhist vegetarian meals made with seasonal vegetables and Koyasan speciality: goma-dofu.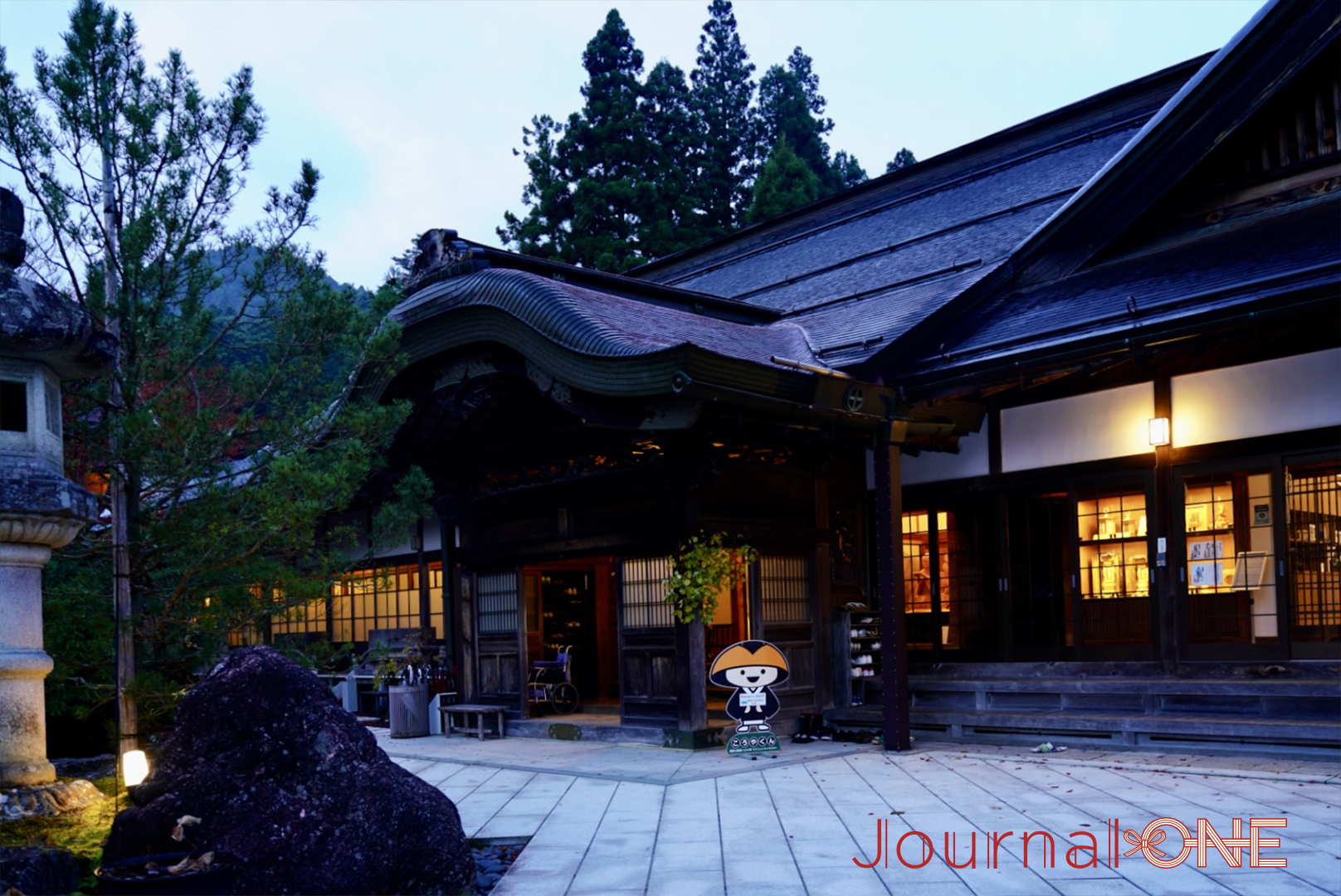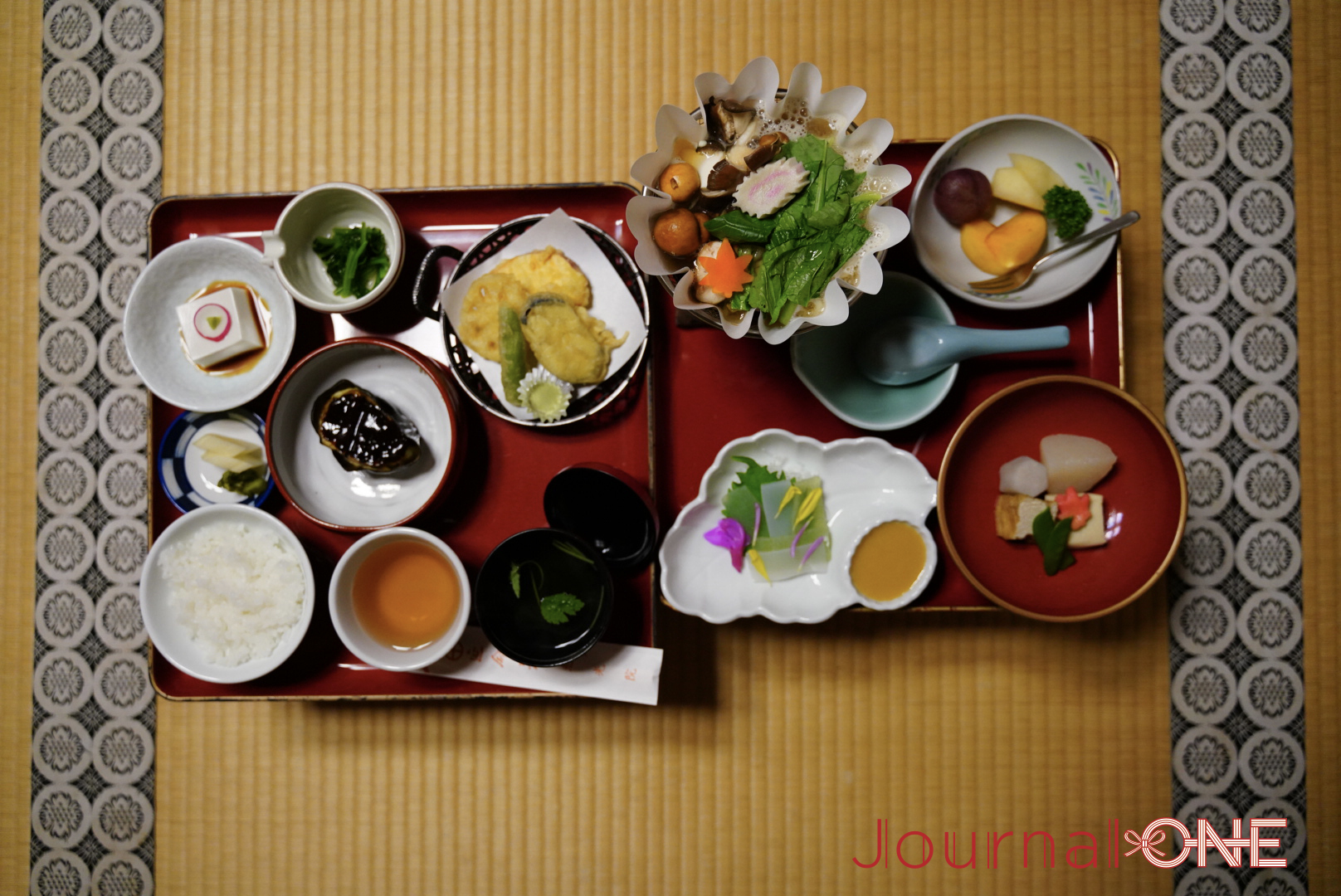 Ajikan Meditation
My first ritual experience at Ekoin was ajikan meditation from 16:30 pm, conducted in English by monk Norihiro Miyama in a beautifully decorated, peaceful worship hall. It was a new type of meditation for me, keeping the eyes slightly open (like Buddha in his statues), the hands together, thumbs barely touching. Nori-san explained the purpose of ajikan meditation is to become one with the universe. He assured us it's normal for thoughts to come and go: just imagine each thought like a pebble in a garden. When focusing on one pebble, the pebble seems important, but in a whole garden, the one pebble becomes insignificant. It's the same with our thoughts. Nori-san's experience of spiritual practices worldwide (like his time doing Vipassana silent meditation in India) shows in his extensive knowledge! I can't wait to continue this enlightening meditation at home.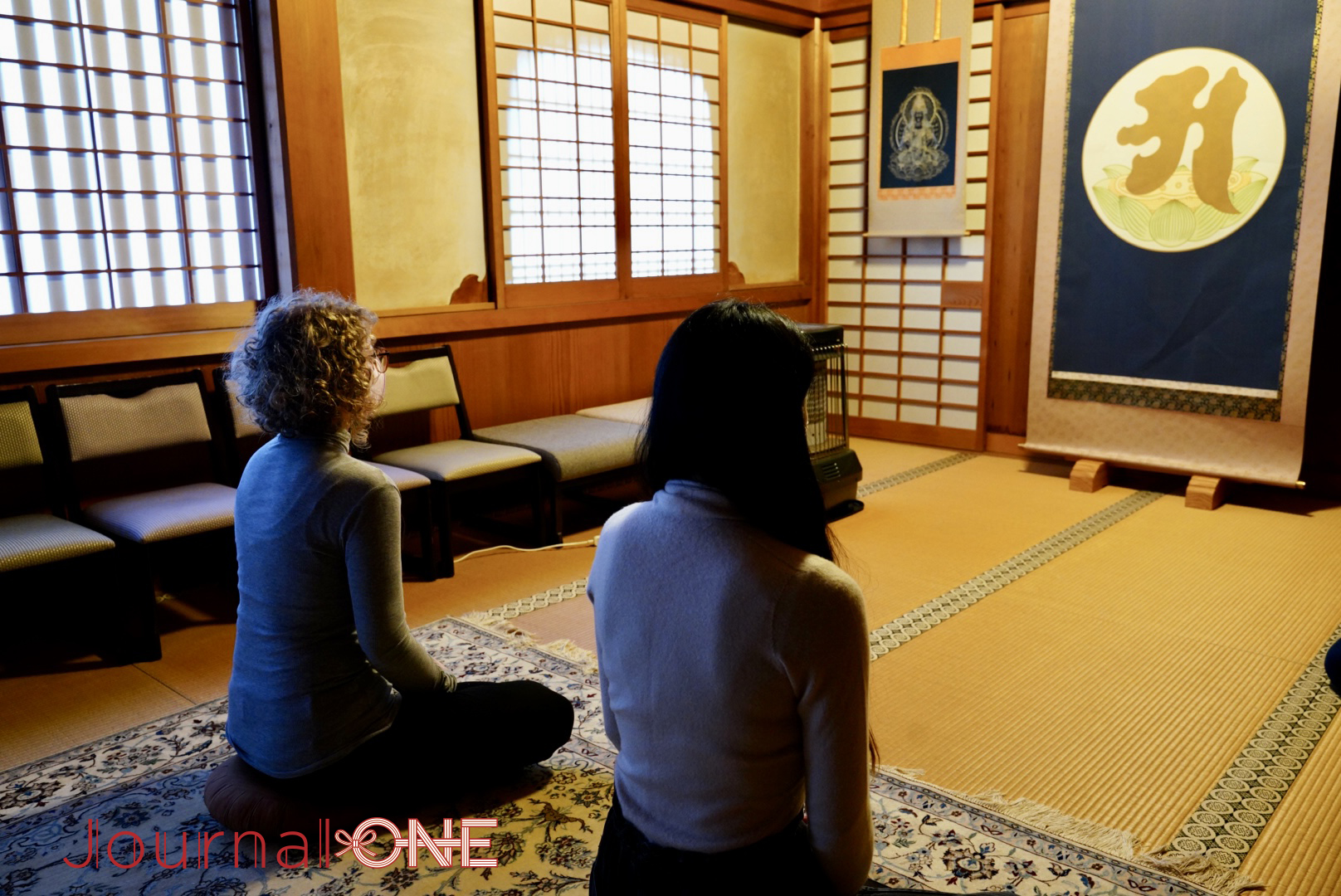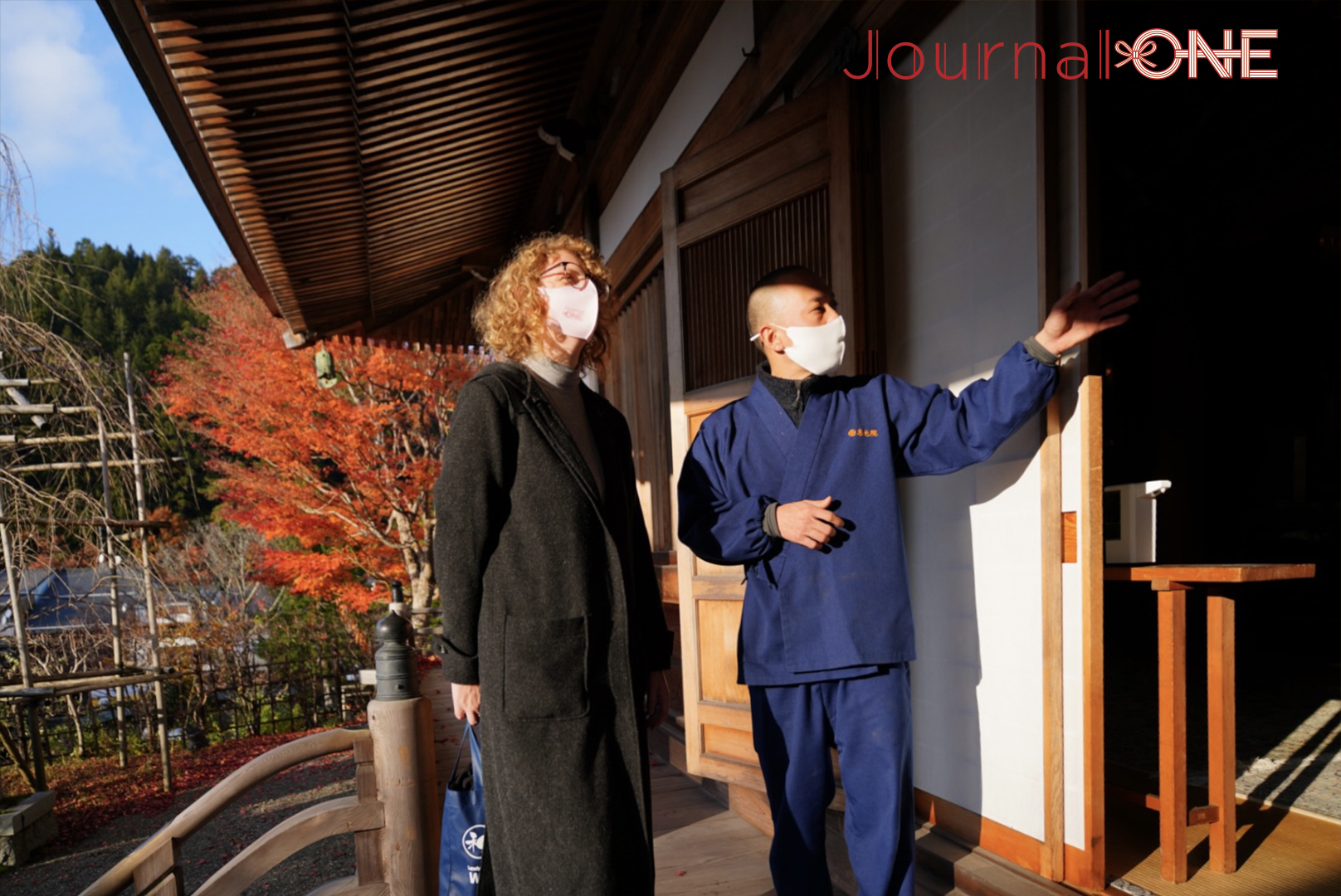 Morning Religious Service
From 6:30 am, guests may join the morning service, it's a ritual of self-purification through making offerings and worshipping one's ancestors. Guest can purify the mind and body by bringing incense to the forehead and placing it down on the incense burner. The sacred space transported me to another realm, the mantra sung by the monks accompanied by cymbals reverberated through my body and I came out feeling invigorated and renewed.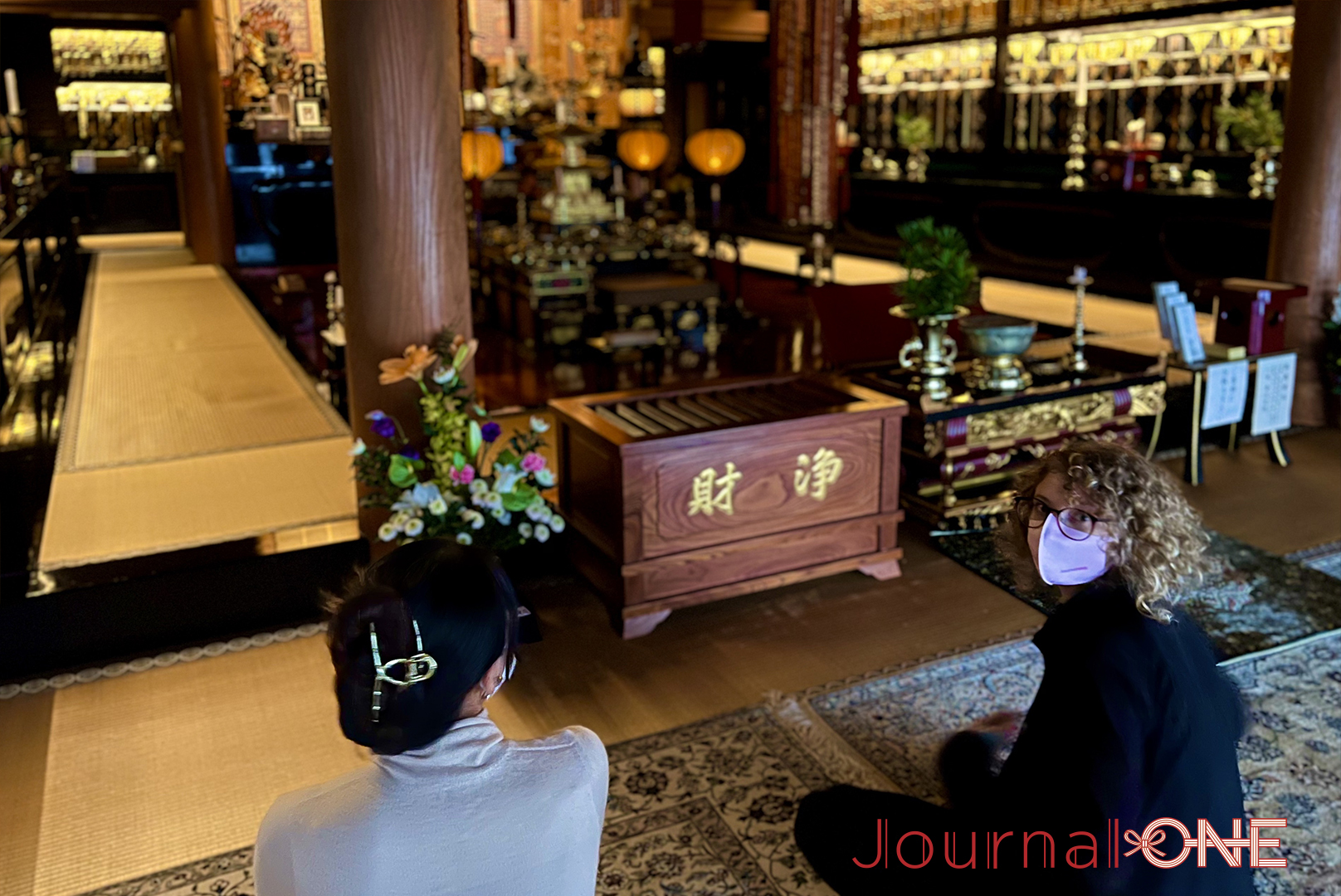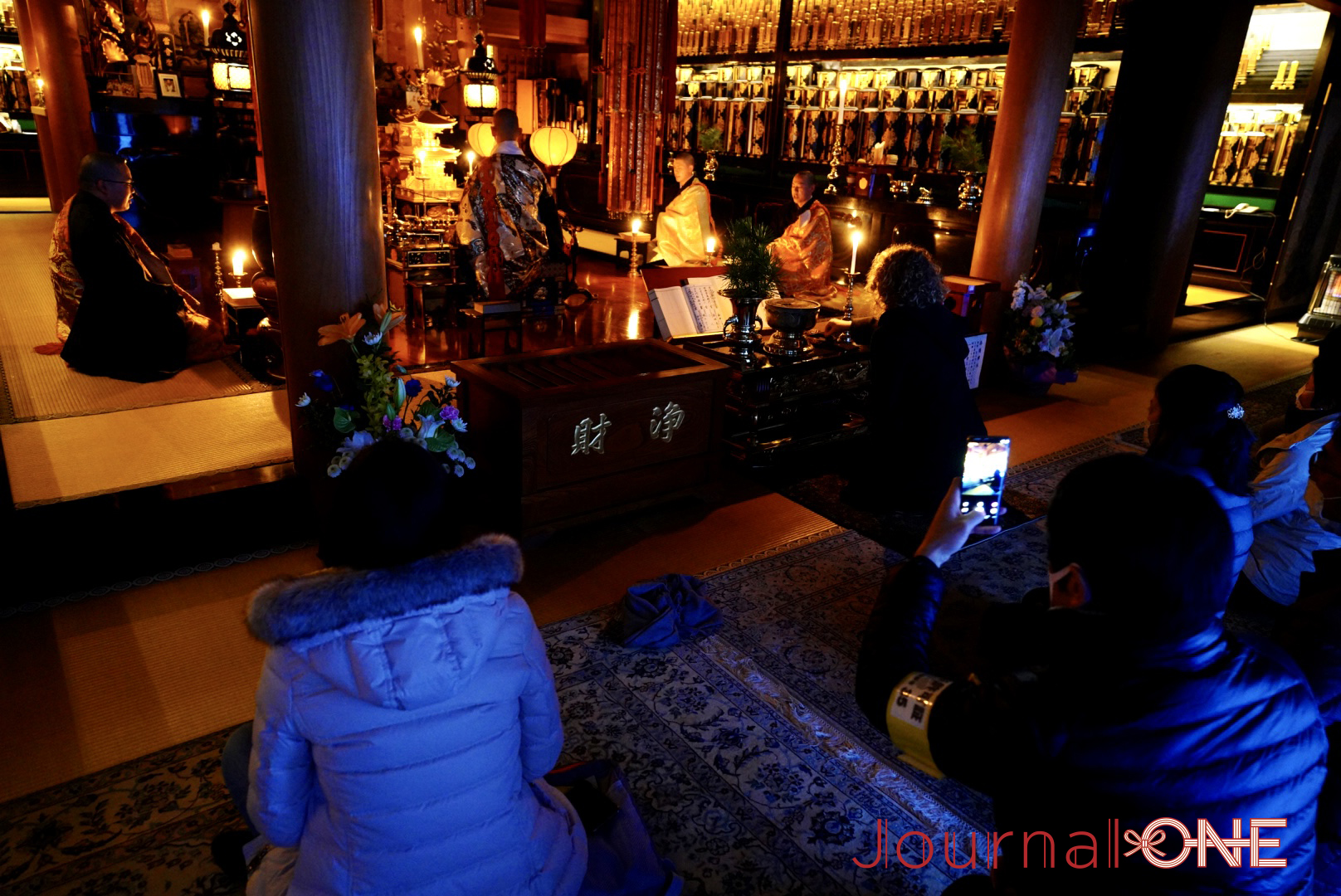 Goma Prayer Ritual
From 7 am is the goma ritual of consecrated fire, unique to Vajrayana and esoteric Buddhism. Chanting accompanied by taiko drums fill the room as Chief Priest Sesshu Kondo feeds the fire with herbs, oil and wood. The fire represents the wisdom of the Buddha, and the wood sticks (left in the room of guests to write their wishes) symbolise human desires – the root of suffering. These are burned as we make our wishes. The rhythmic drumming and dancing fire was mesmerising, and I entered a trance-like state. It was truly inspiring!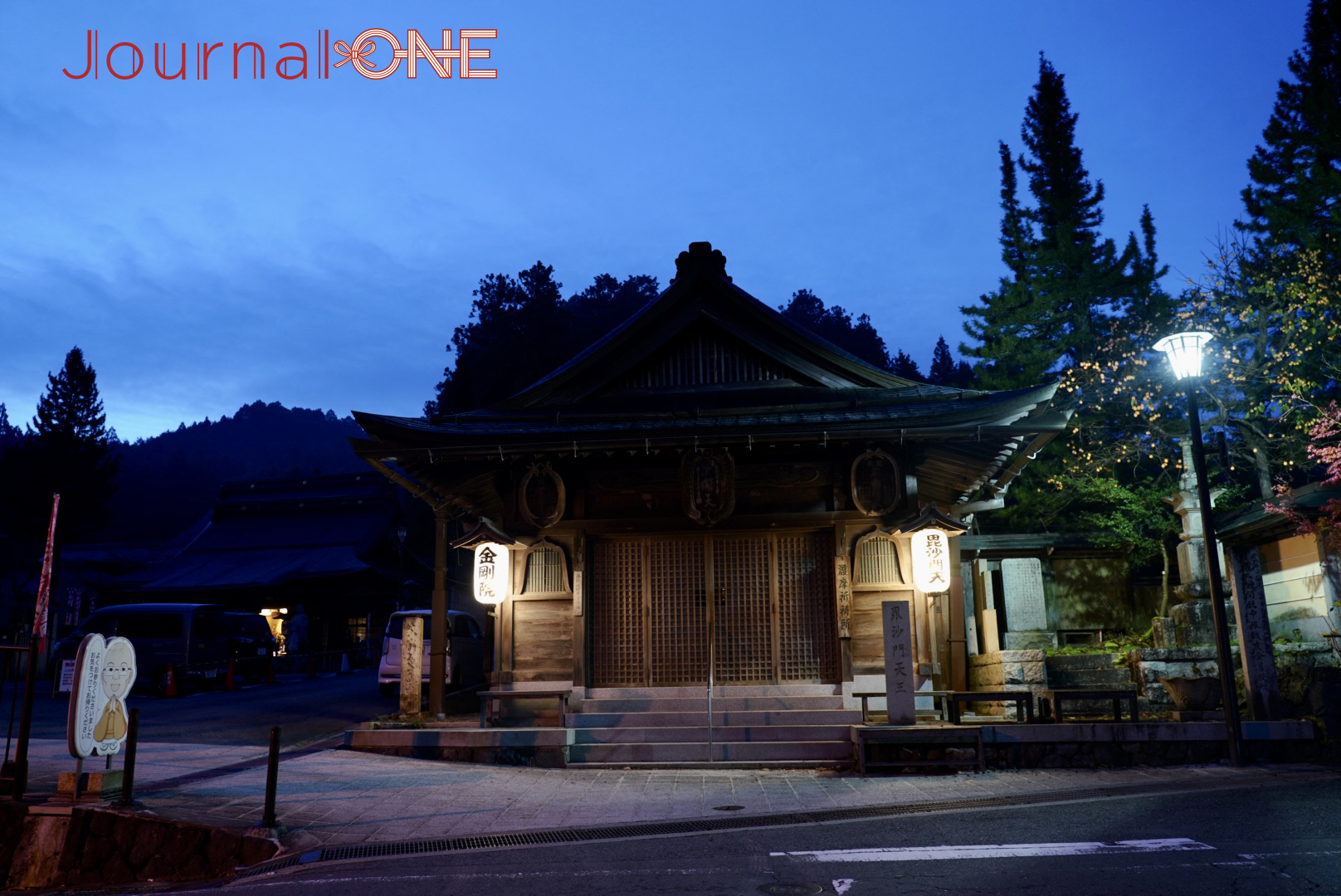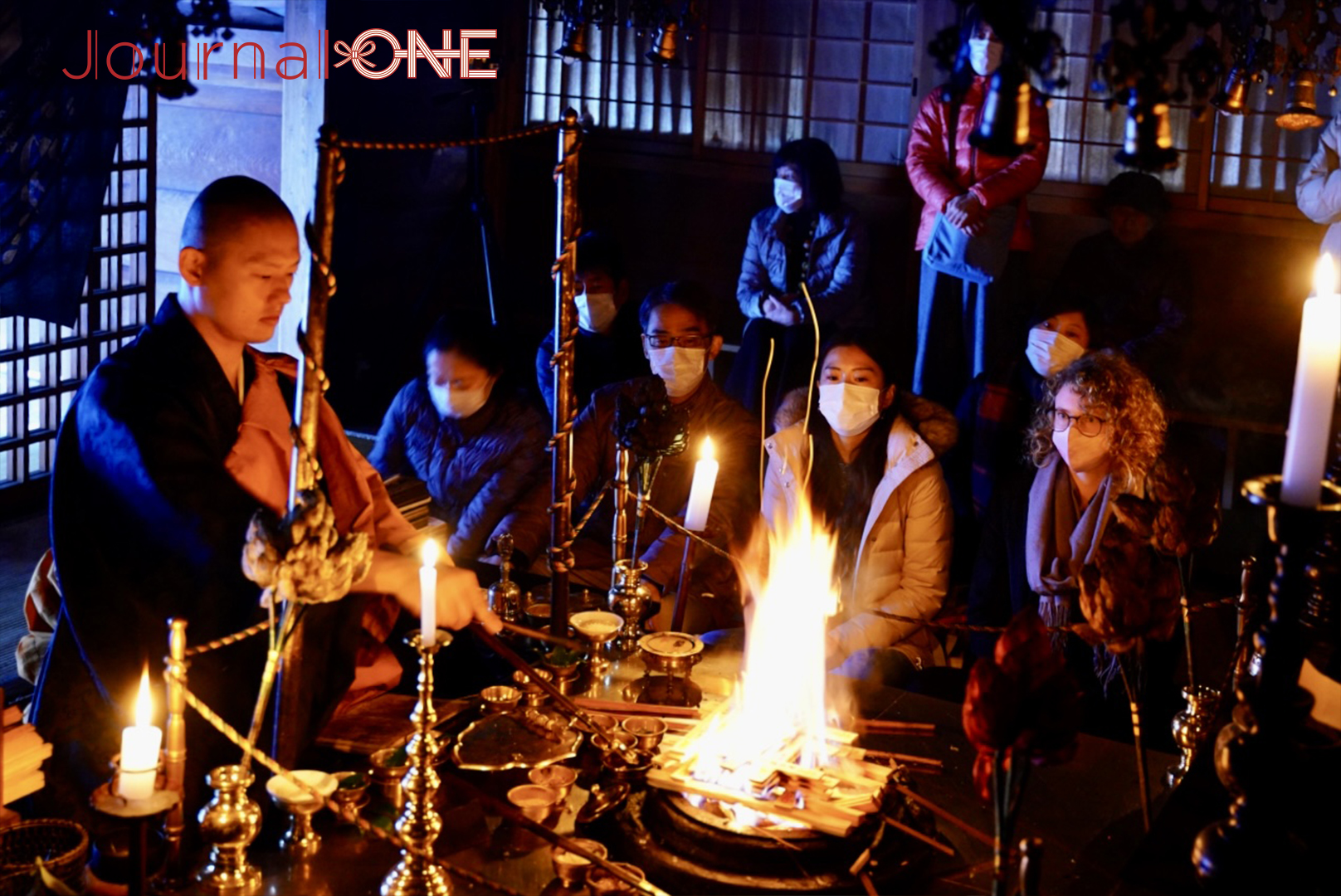 Buddhist Culture in Koyasan
Koyasan is an essential stop for anyone interested in Buddhism or spirituality. Many people say you wake up changed in Koyasan, and I can see why!
Other Koyasan Sites
No spiritual trip to Koyasan is complete without visiting Kongobuji Temple, the Koyasan esoteric Buddhism's head temple with the aforementioned Fusuma painted screens. And the famous Konpon Daito pagoda in the Danjo Garan complex, which was first opened by Kobo-Daishi as a Buddhist temple.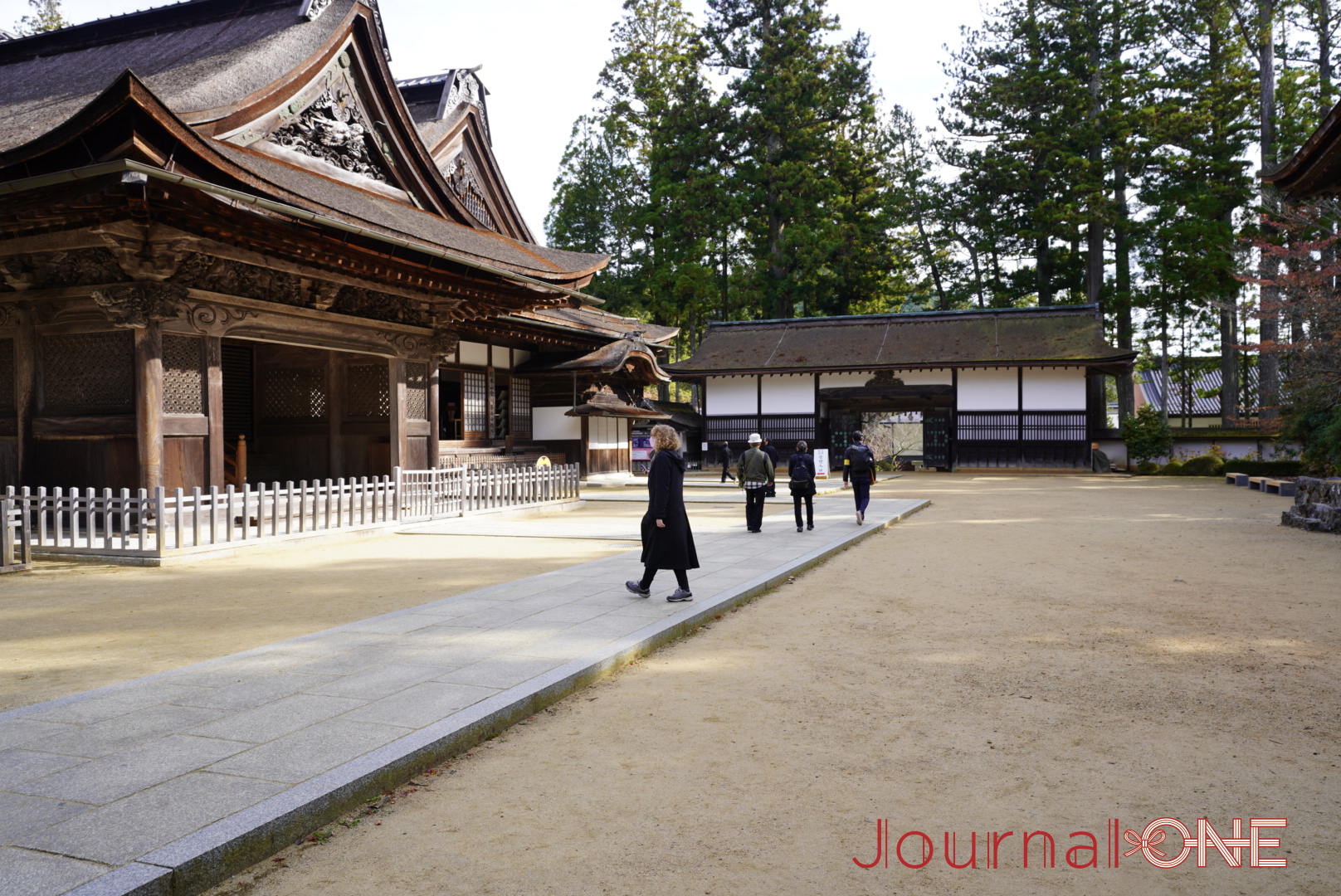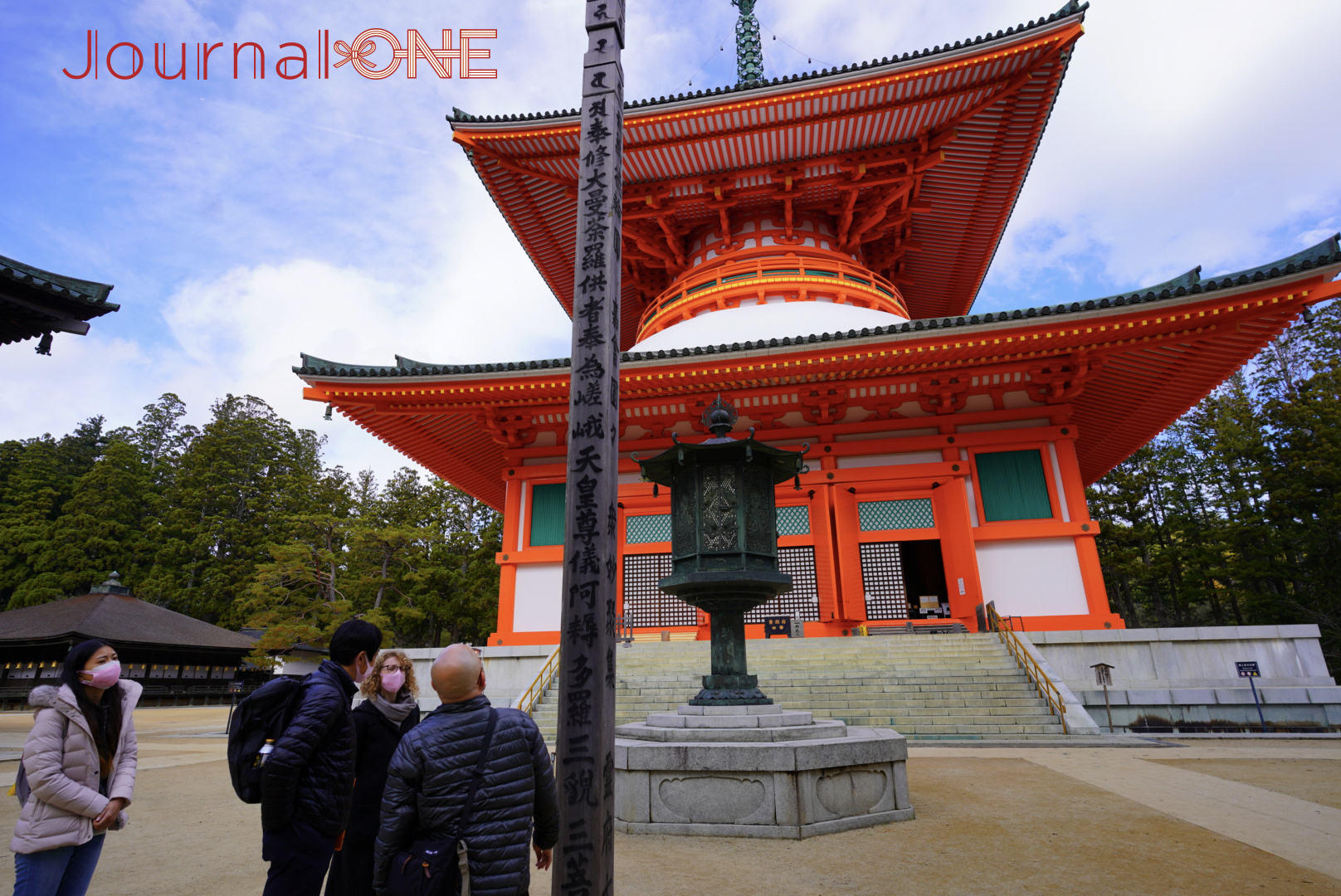 ■Writer Profile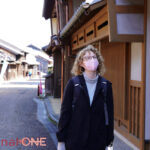 Alex Gray
Alex, born near Liverpool, England, is a Japanese lifestyle and travel writer. She became interested in Japan through Japanese literature and enjoys authors like Natsume Soseki, Keigo Higashino and Banana Yoshimoto. Alex works as the Chief Editor of Japanese life & culture media site Guidable (guidable.co) where she writes and edits articles on life in Japan for non-Japanese residents. Her hobby and passion is yoga, and enjoying peace in stillness. Her favorite Japanese food is fried tofu.