Sekijuku, one of the 53 post towns along the Tokaido Road, is home to the famous cake "Sekinoto" whose taste has been preserved unchanged for 380 years by the shop, Fukawaya Mutsu Daijo. And recently, a new spot has appeared.
As well as the ideal souvenir "Sekinoto", you can spend time enjoying seasonal sweets on location at the cafe Sakura-Sabo, opened in March 2021!
The exterior of the splendid renovated storehouse, brimming with Edo-Period atmosphere, fits just right with the post town of Sekijuku.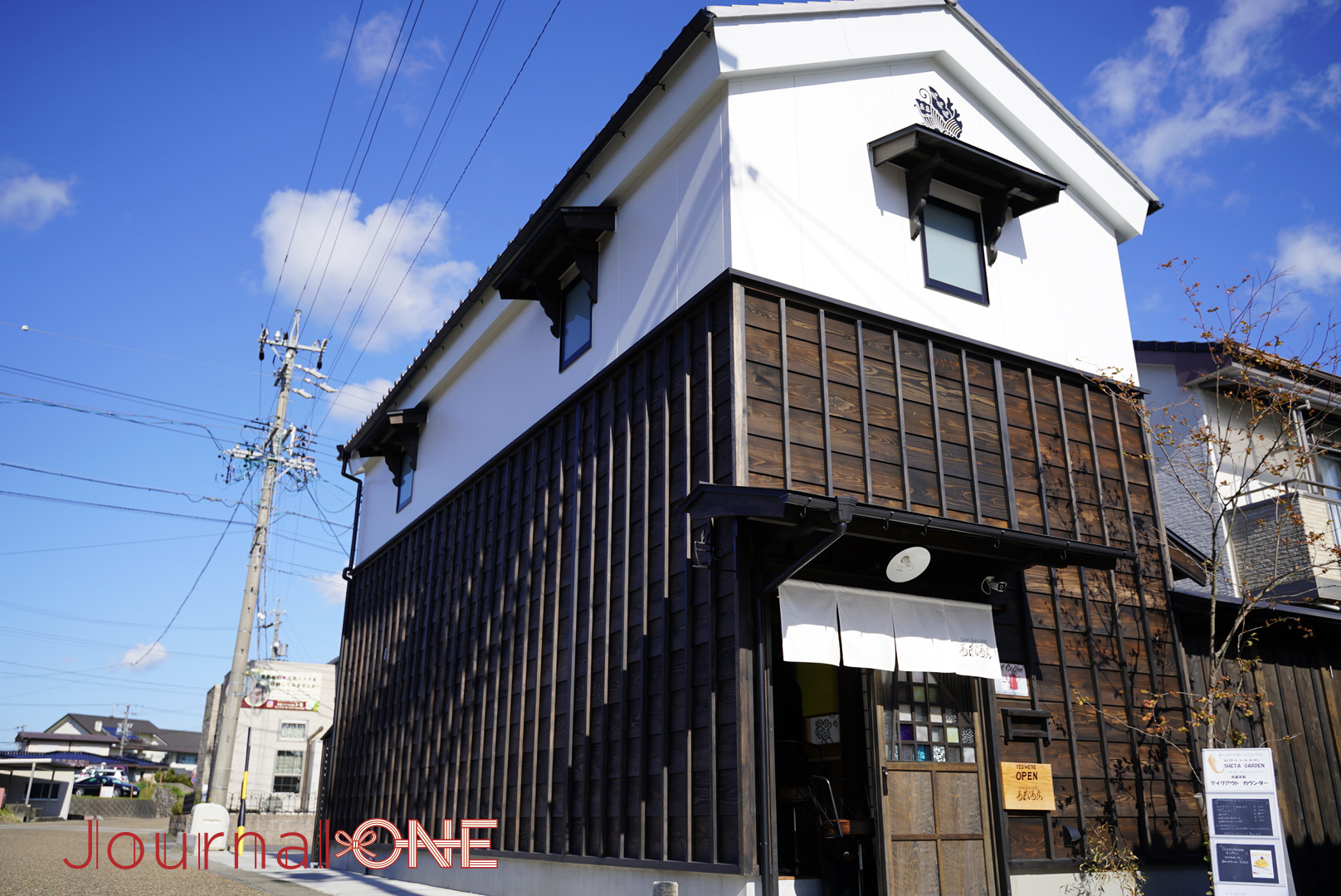 The cafe is produced by Kichiemon – Aki Hattori, Ninja descendant and 14th-generation master of the shop, Fukawaya Mutsu Daijo. However, a step inside reveals not the Edo period, but a light-filled space with stylish counter surrounded by POP art.
"The original work of the Ninja was information-gathering. Creating a space for visitors from overseas and Japan, as well as locals, to feel free to gather and exchange various information was perhaps influenced by the work of my ancestors", says Mr. Hattori, as he introduces me to the shop and offers me a drip coffee.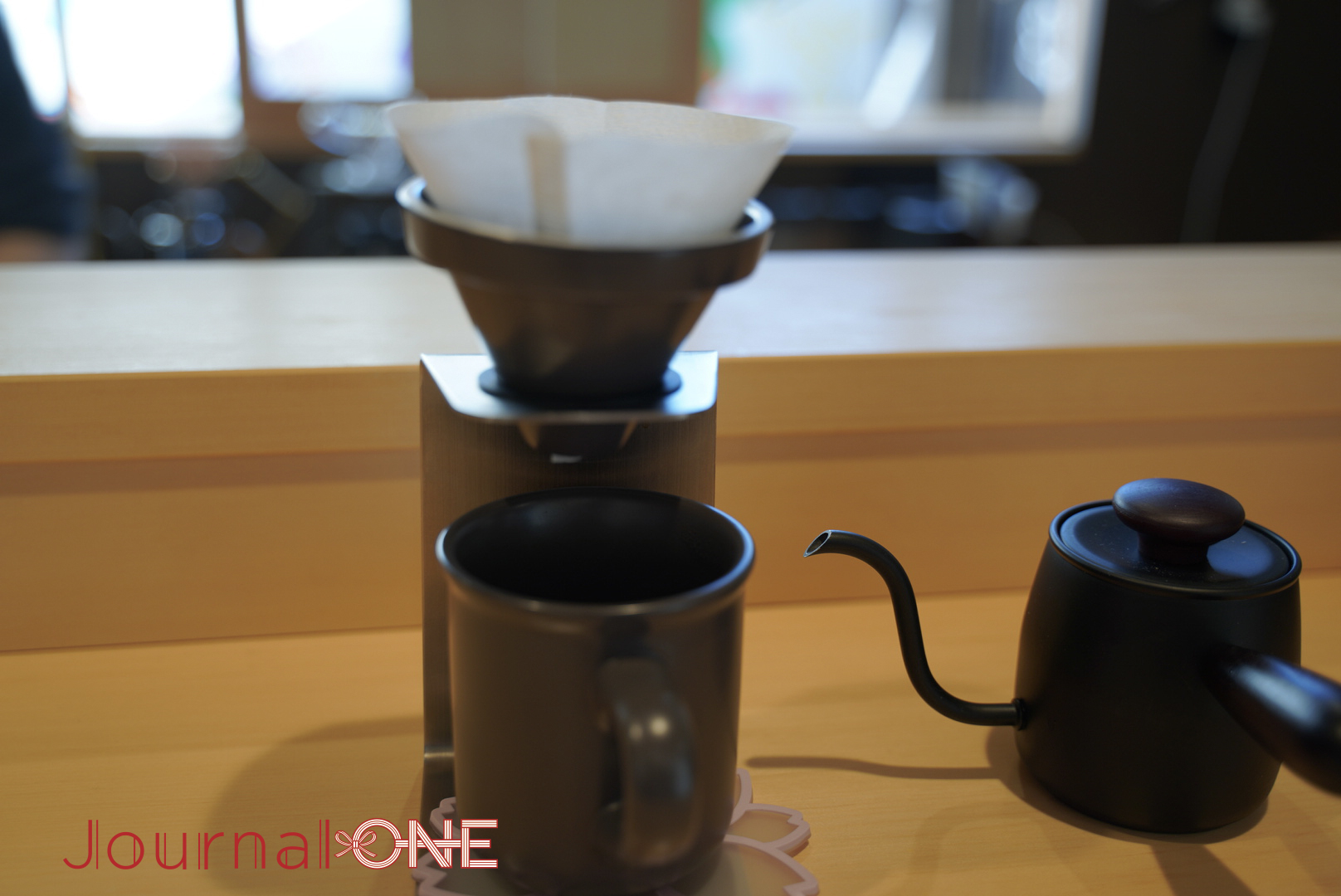 "We are selective about the beans and drip coffee equipment to suit our Japanese cakes. It goes well with sweets and pizza too, not just Japanese cakes. In addition to coffee, we have things like juice made from fruits from Mie", he says, as his wife, Rika, serves seasonal chestnut cake and Kumano orange juice.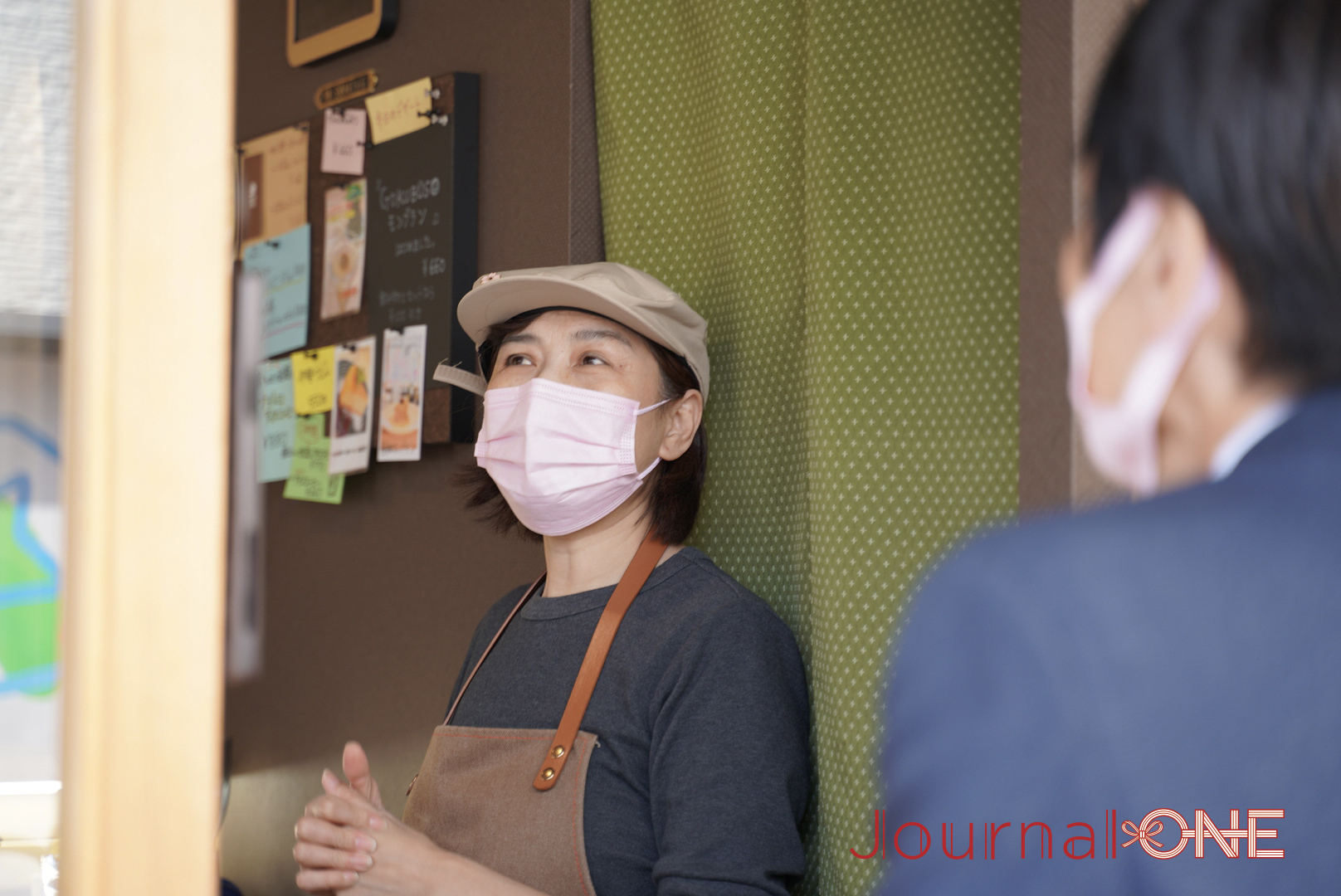 Enjoyable conversation with locals at the trip destination, while eating and drinking delicious local products.
I found it a new-sense cafe for truly spending a precious time.