If you're staying in a wonderful tourist spot, you'll want to stay the night in a hotel where you can sense the breathing of the town.
In Ninja Village, Iga Ueno, there is a hotel where those wishes will come true. NIPPONIA HOTEL Iga Ueno Jokamachi, opened in November 2020.
The hotel is divided between three renovated historic houses, and on this occasion I stayed in KANMURI house where the reception is located, the former Eirakukan, of cultural asset status, which once thrived as a Japanese restaurant and inn.
Passing through the entrance curtain, you find a wonderful Japanese garden to heal the fatigue of travel.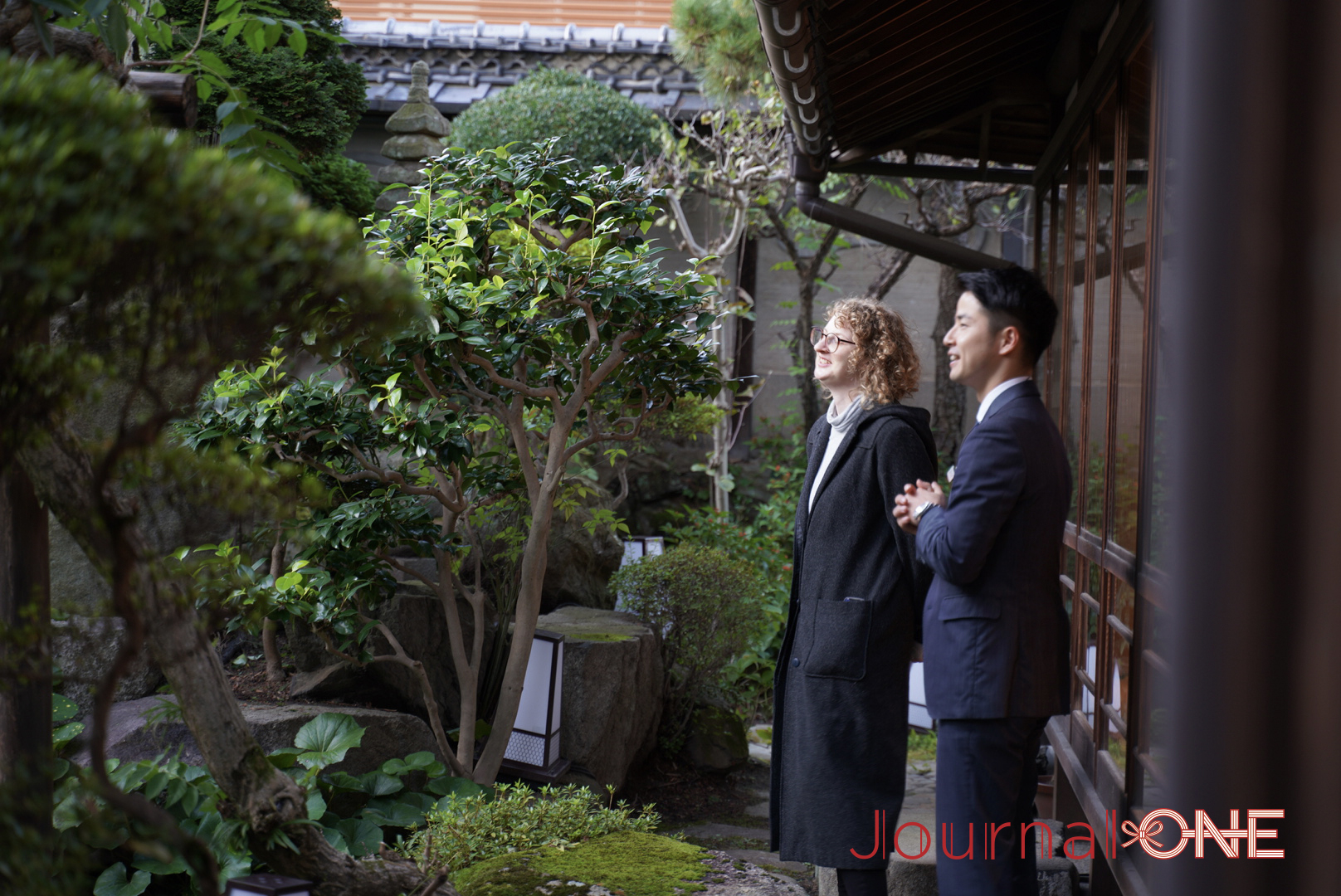 "Both the garden and buildings have been renovated to keep their original state as much as possible. For that reason, no room has the same atmosphere", said the manager, as I listened and spent time gazing at the Japanese garden before going to my room.
It was of maisonette-type, purely Japanese-room construction, but had a big bed and corridor for viewing the cloister garden, making a pleasant room to be in. In the bathroom, there was a bathtub made with cypress, and I relaxed deeply with the aroma of the wood.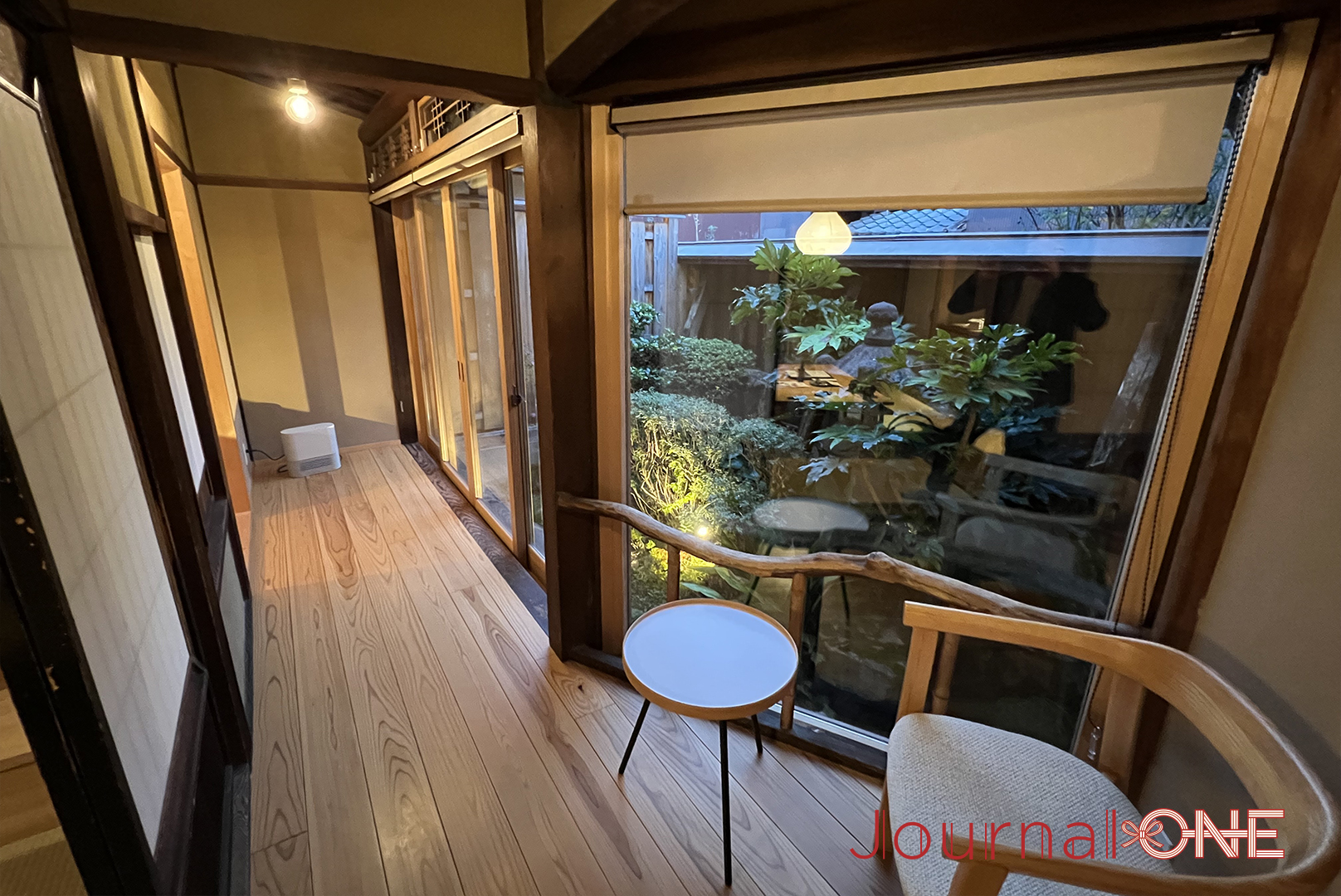 Breakfast, served in the restaurant house, is Washoku style using plenty of fresh local ingredients.
It is a really excellent breakfast, with many types of dish divided onto pretty small plates, and accompanied by rice from Iga cooked in an earthen pot. The gratifying service will make arrangements for vegans and vegetarians too.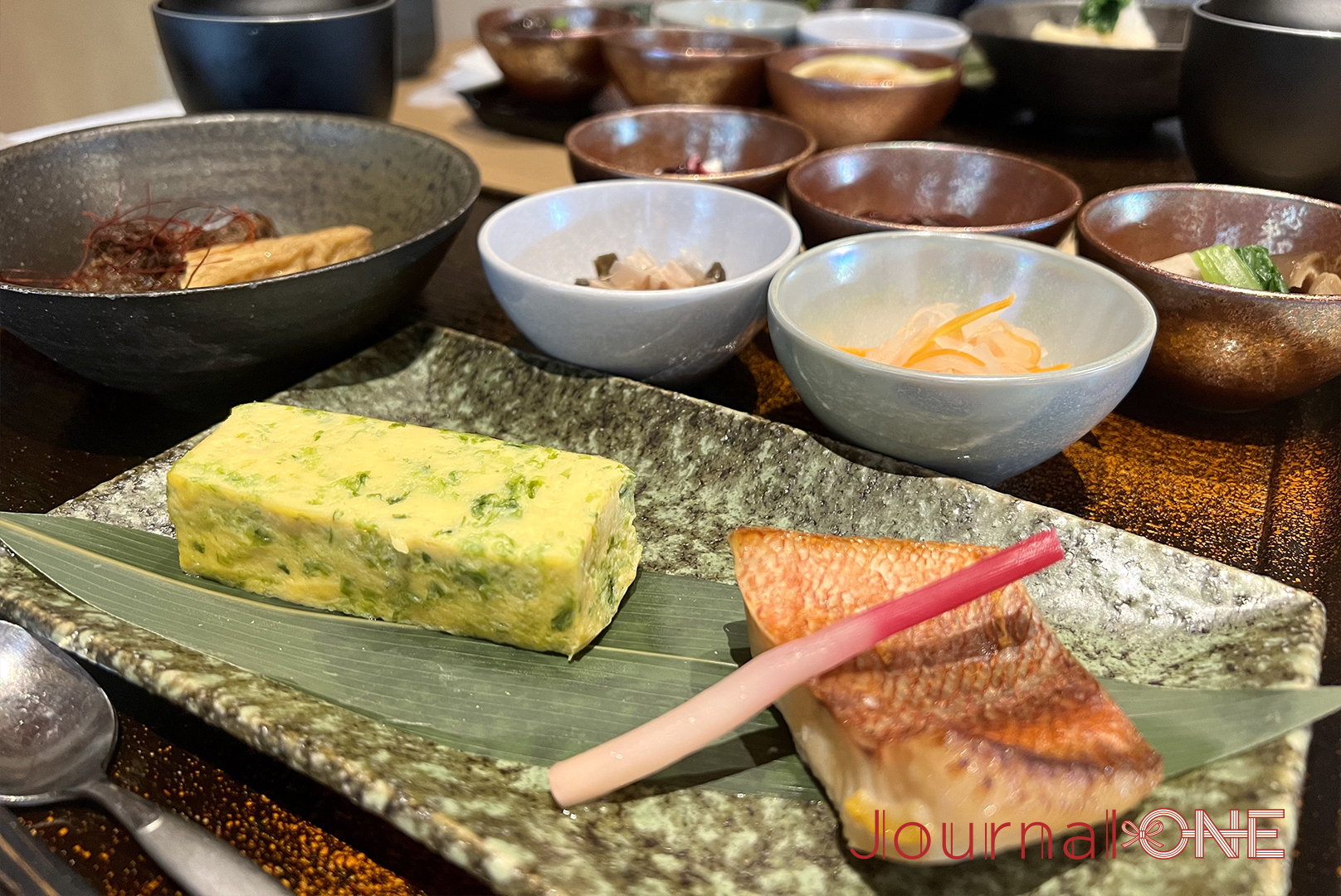 A photo with staff who attended me at check-out.
"I am local and was born in Iga, and I was thrilled when this hotel opened, and came to work here. I am very happy to be able to work in a splendid, local, historical building", they said with a smile as they sent me on my way.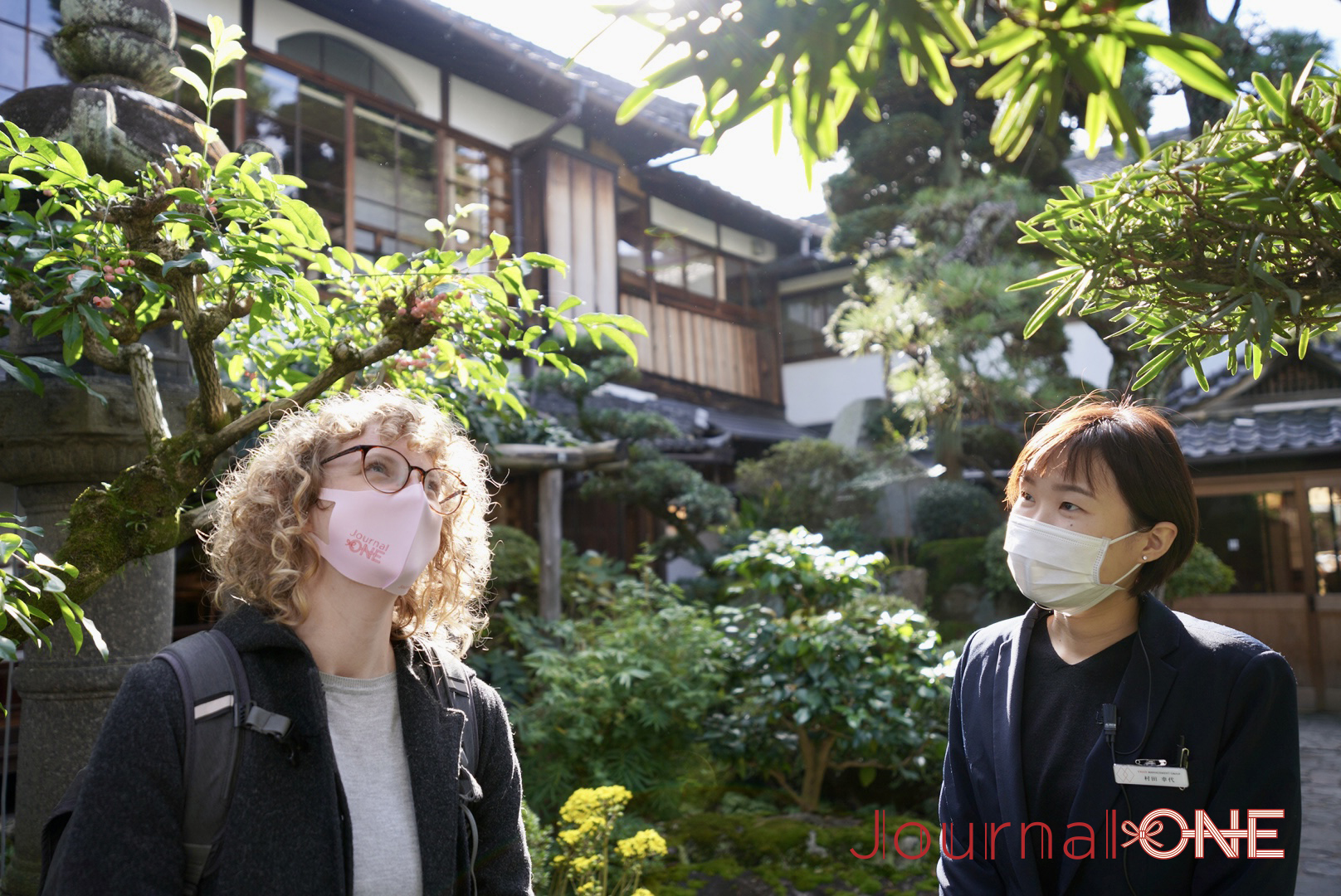 It is located a short walk from the center of Iga Ueno, so is ideal for tourism and walking around the town.
If you're looking for a special experience, there is no doubt that this hotel will provide satisfying architectural and culinary aspects to meet your wishes