The various areas of Japan each has its own original festival; Iga Ueno is no exception with its festival that has fascinating features.
At the facility, the Danjiri Kaikan, you can learn about the spectacle of the Ueno Tenjin Festival held every October.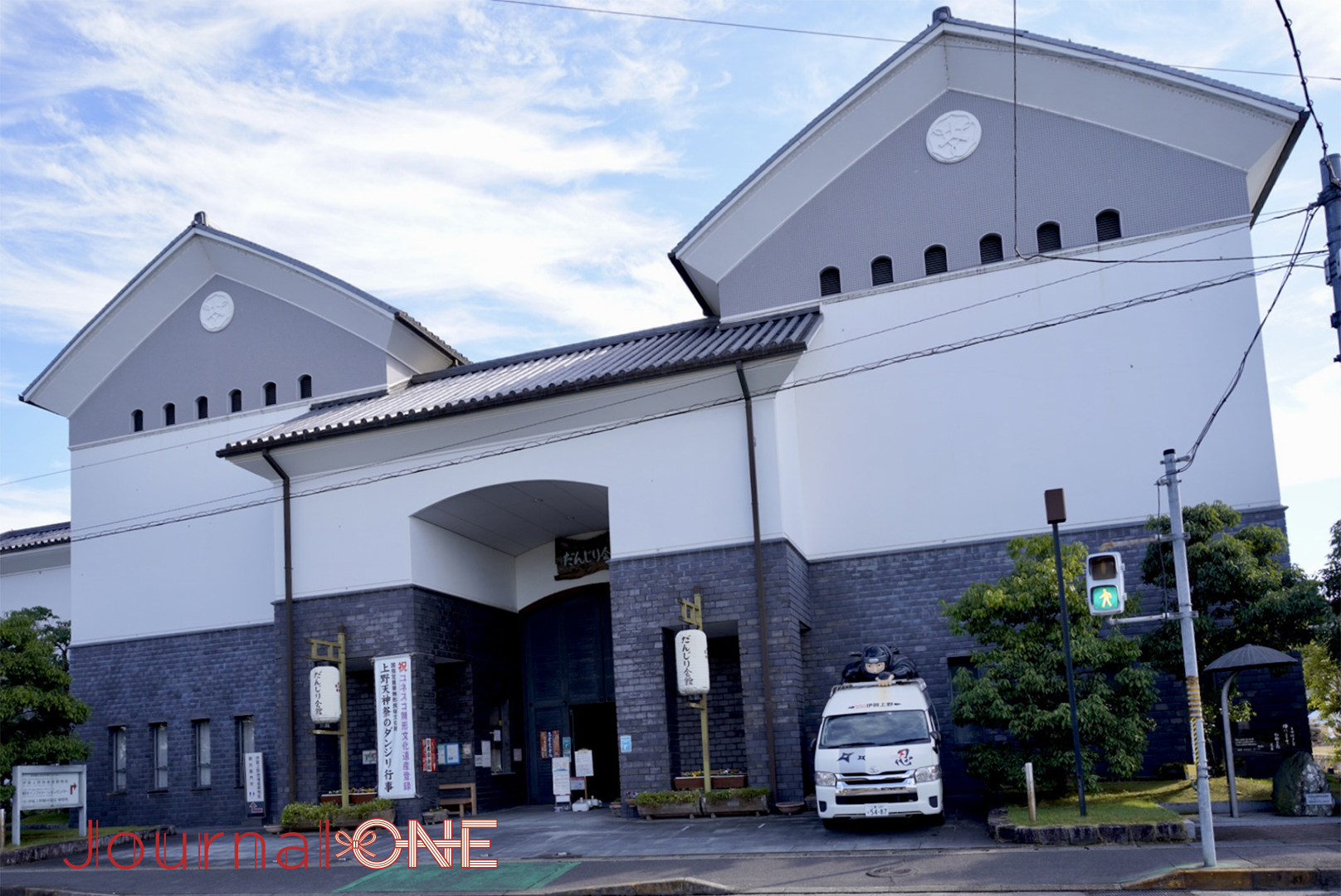 The danjiri floats actually used, and the audios and visuals for an experience of the festival, too, are fascinating, but more than anything, the costumes! There is also a facility for transforming into a Ninja.
There are various sizes of costumes to fit men, women and children, and as well as the authentic black, there is a rich variety of colors: red and pink to suit women, and even blue.
As the Ninja costume is comprised of nine different parts, it is slightly hard for those wearing it for the first time, but the illustrated manual is easy to understand, and the Kaikan staff are very helpful, so that anyone can get dressed up easily.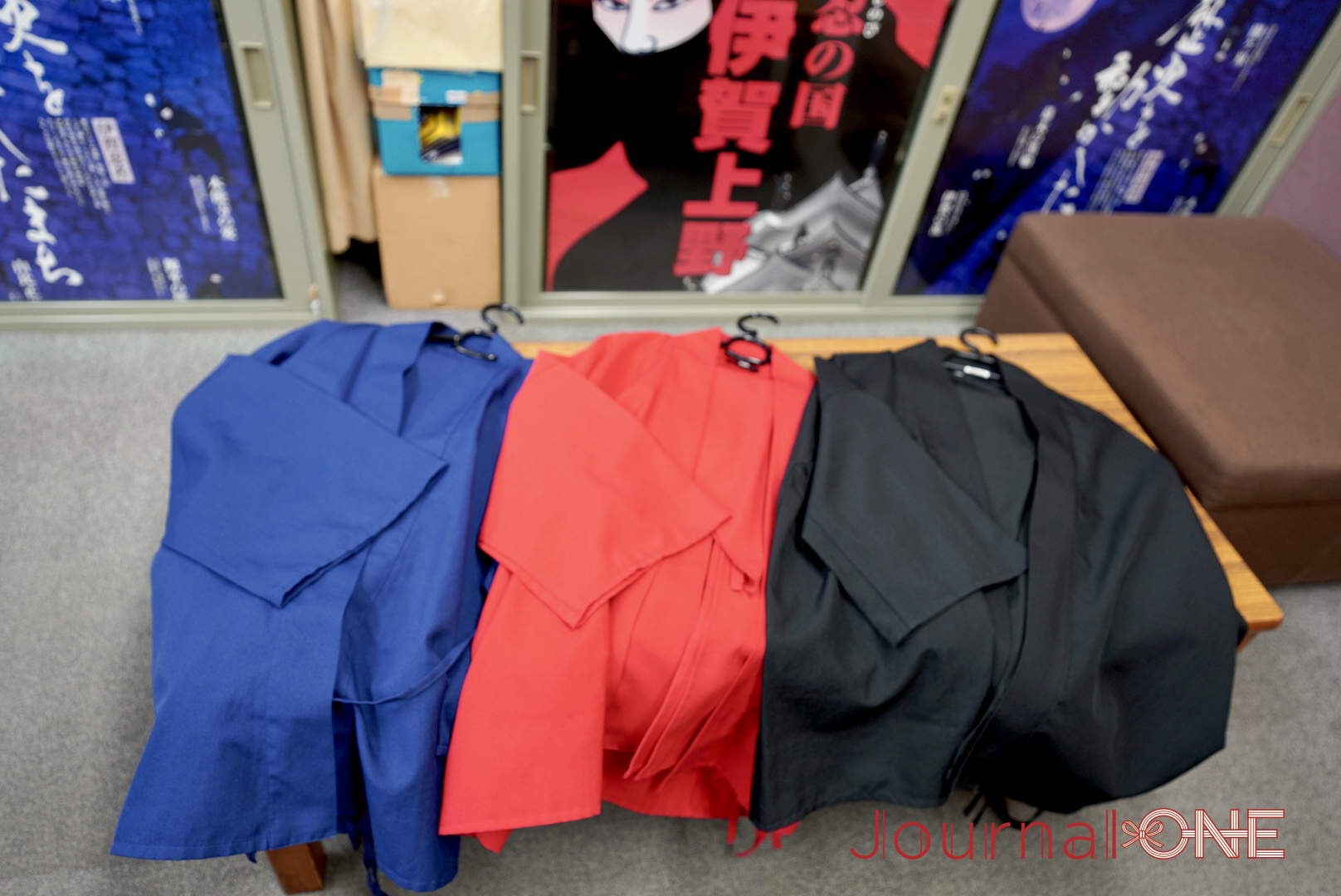 Once you have changed into a Ninja, go straight outside.
There you can fell many enemies in one stroke, throw dirks, disappear into walls, walk along rooves – in panels and dioramas where you can take photos that look as if you have mastered the art of the Ninja!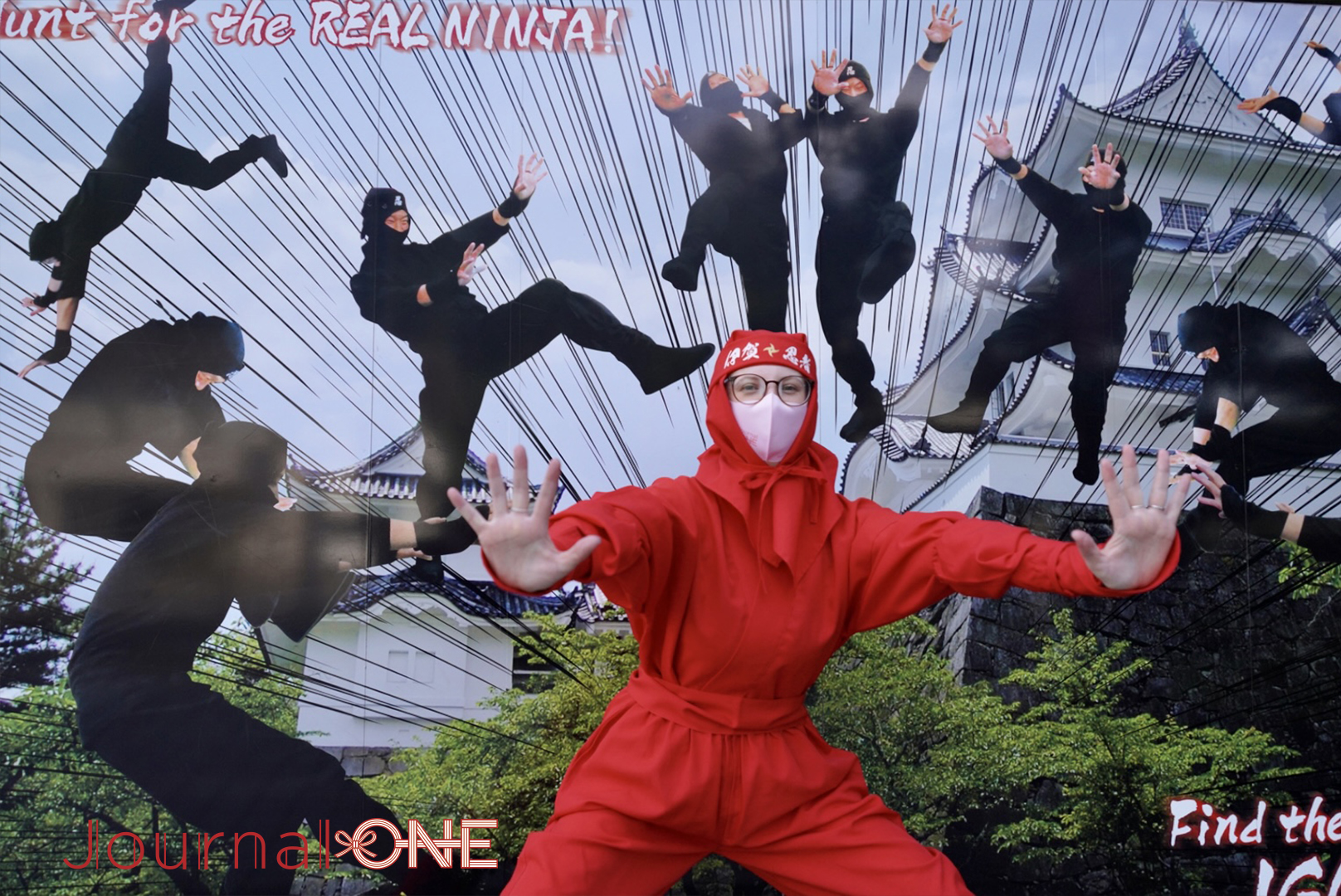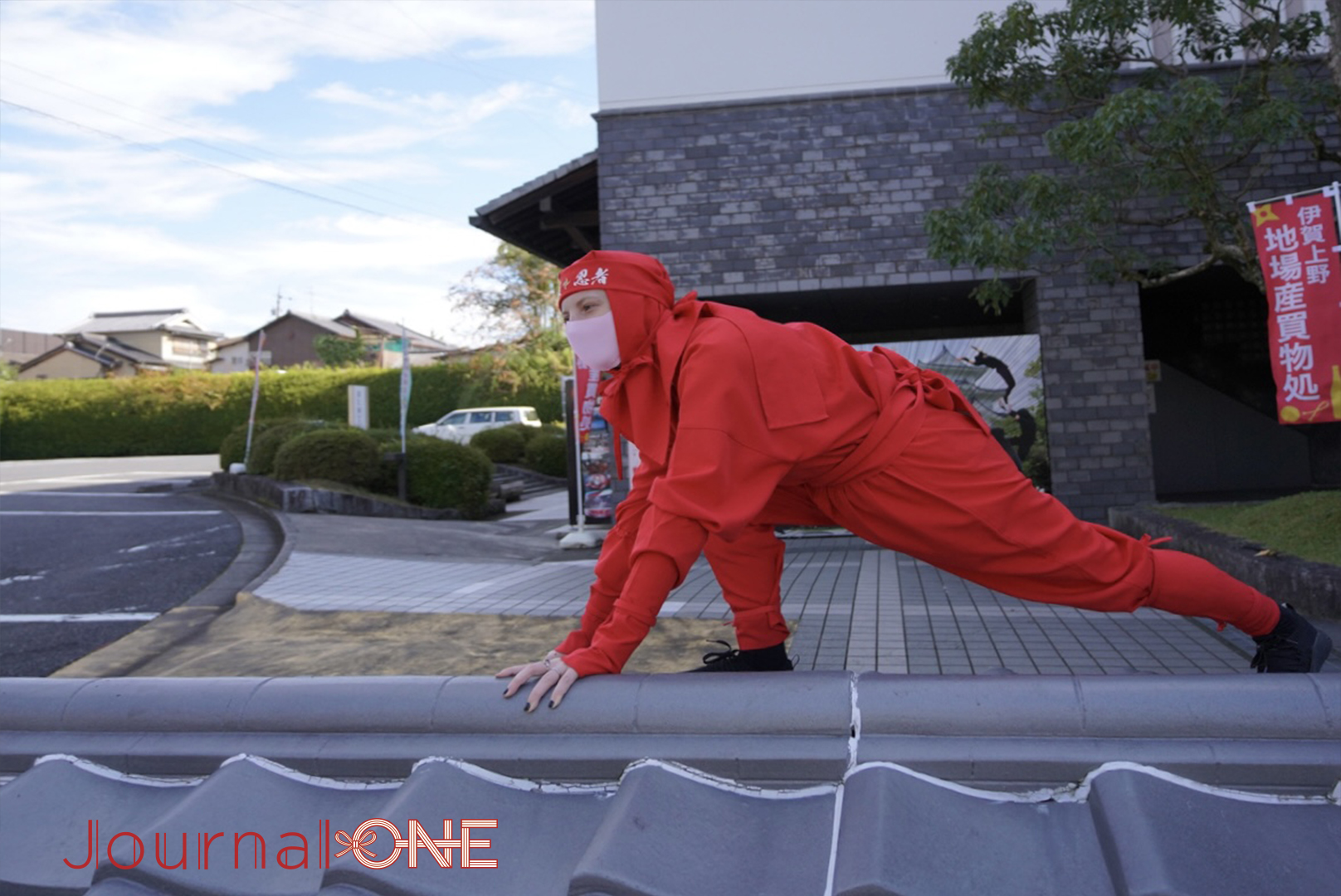 You can leave your baggage and wander around the Ninja Village until 16:00, and you can also look around the nearby Igaryu Ninja Museum and Iga Ueno Castle in the feel of a Ninja.
Still dressed as a Ninja, I walked around the town and entered shops, where the locals who gladly approached me made me feel that this really was a Ninja Village.