One of the traditional textiles Japan holds proud: cords carefully braided one strand after another on a work bench, in various colorful designs, using silk thread and gold and silver thread.
"Originally, cord braiding is said to have been in existence from the Nara Period, with the decorations on armor and swords of warriors of the Warring States Period using braided cords. With the development of kimono culture, they began to be used as the cords to tighten sashes, and Iga braided cords became widespread. Iga corded braids, with their several threads intercrossing diagonally, excelled in stretchiness and strength, and were treasured for their variety of design", said Mr Hirozawa Koichi , master of Kumihimo kobo Hirozawa Tokusaburo, talking to me while he gradually braided a cord at a work bench.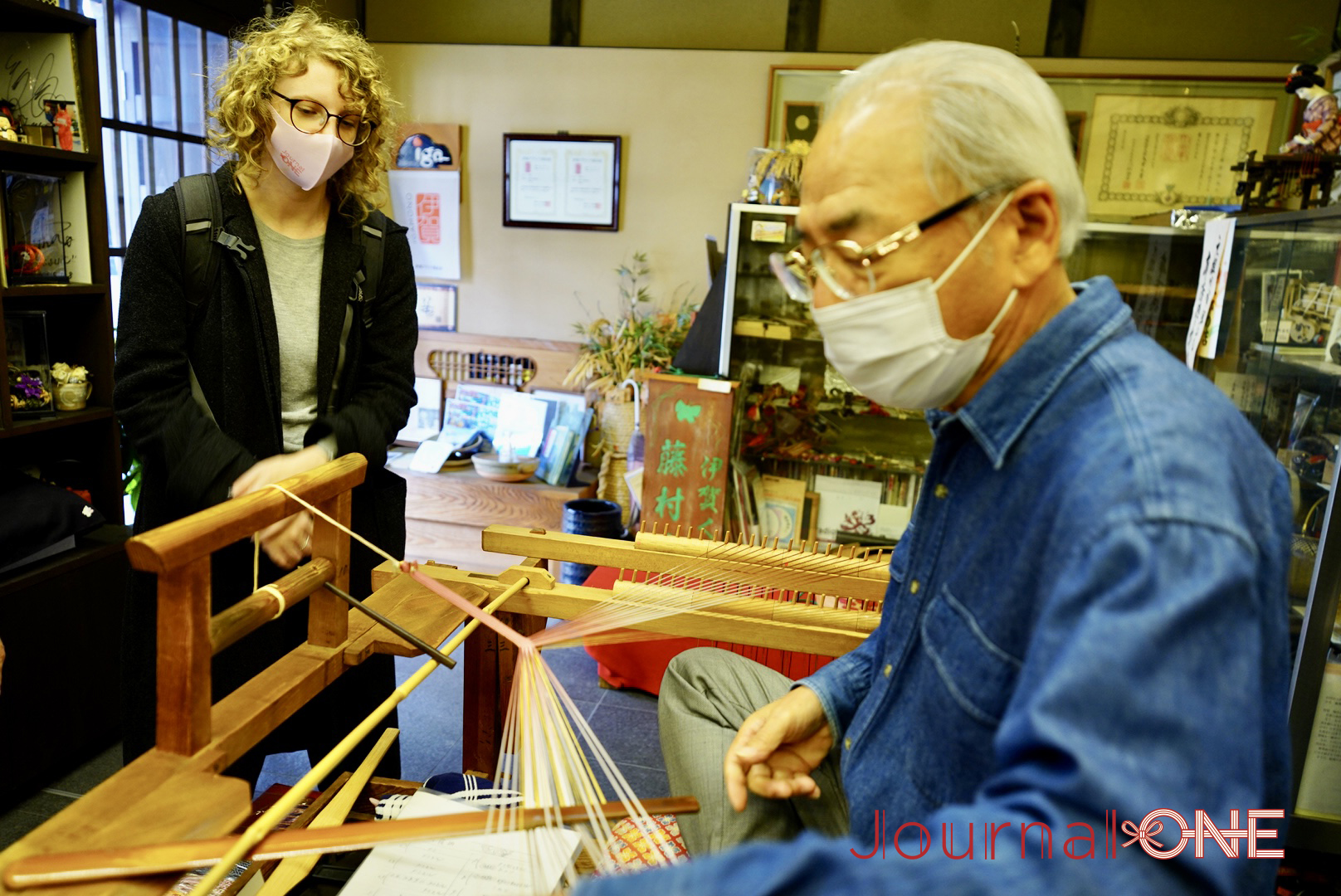 Inside the shop, there are kimono sash cords, but also rows of other multi-colored goods, including bracelets featuring "Your Name " from the big-hit animation movie. Although it is fun just to look, I then heard you can actually do cord braiding yourself, so I immediately rose to the challenge.
An experience at a work bench braiding by hand as in the old days; however, his wife will kindly support those new to it.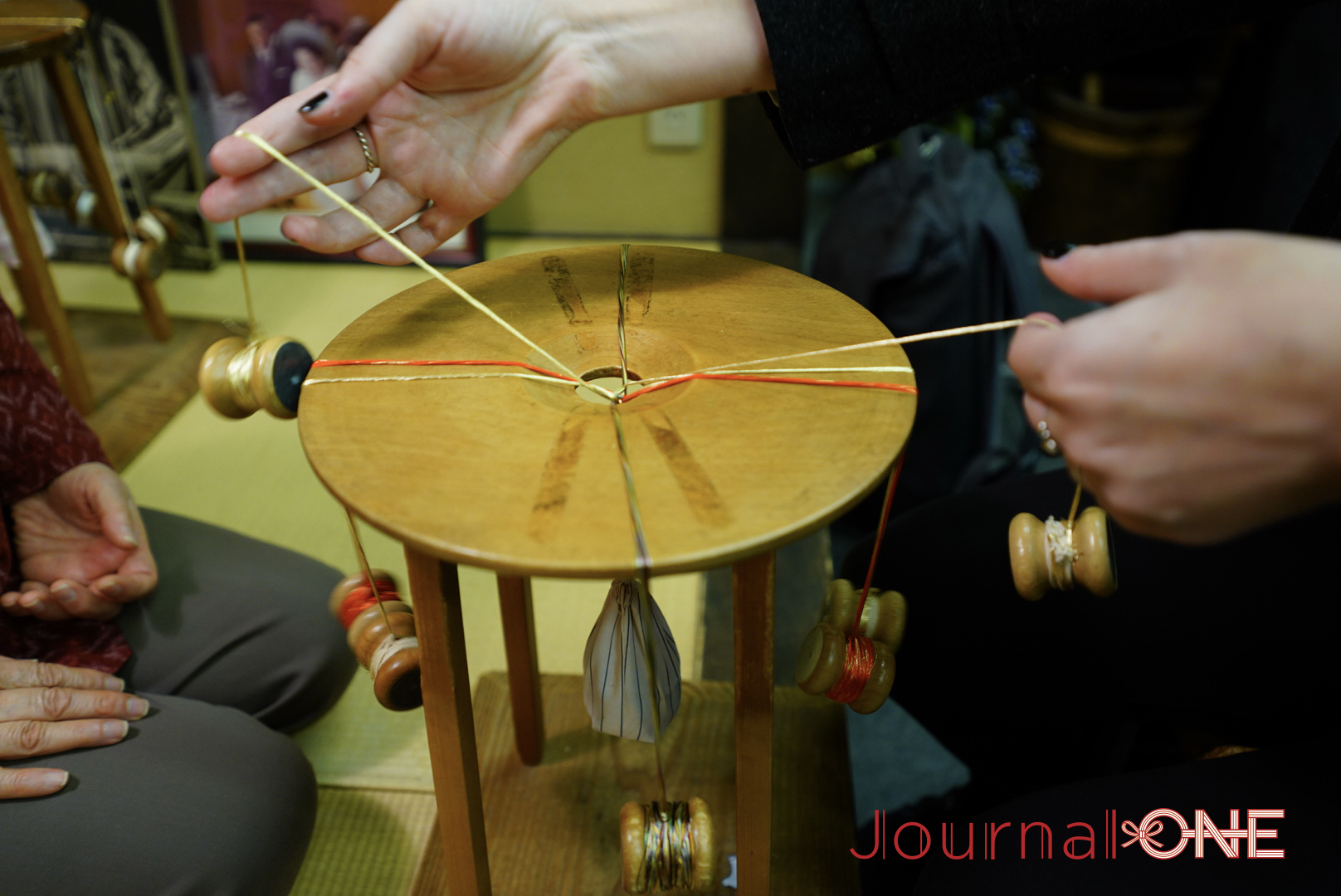 In less than 30 minutes, I had completed a very attractive key holder!
Not only will you keep the memory of a precious experience, but you can actually take home your piece, which is great.
I took a photo with Mr and Mrs Hirozawa in front of the shop with its splendid lattice door and shop curtains.
As the smiling photo shows, no wonder pupils gather from all over Japan in admiration of this very kind husband and wife to learn Iga cord braiding.