At Buddhist temples in Japan, there is various training that takes place every day, with the day beginning with sutra reading in the early morning facing the principal images of Buddha. The discipline of reading sutras before these Buddhas is called Gongyo.
At Ekoin Temple, at 6:30am every morning (7:00 in winter) sutras are read in the Main Hall before the three principal images of Buddha (Amida Nyorai, Kobo Daishi, Fudo Myoo) and the ancestors. Anyone staying at Shukubo Ekoin Temple is welcome to take part.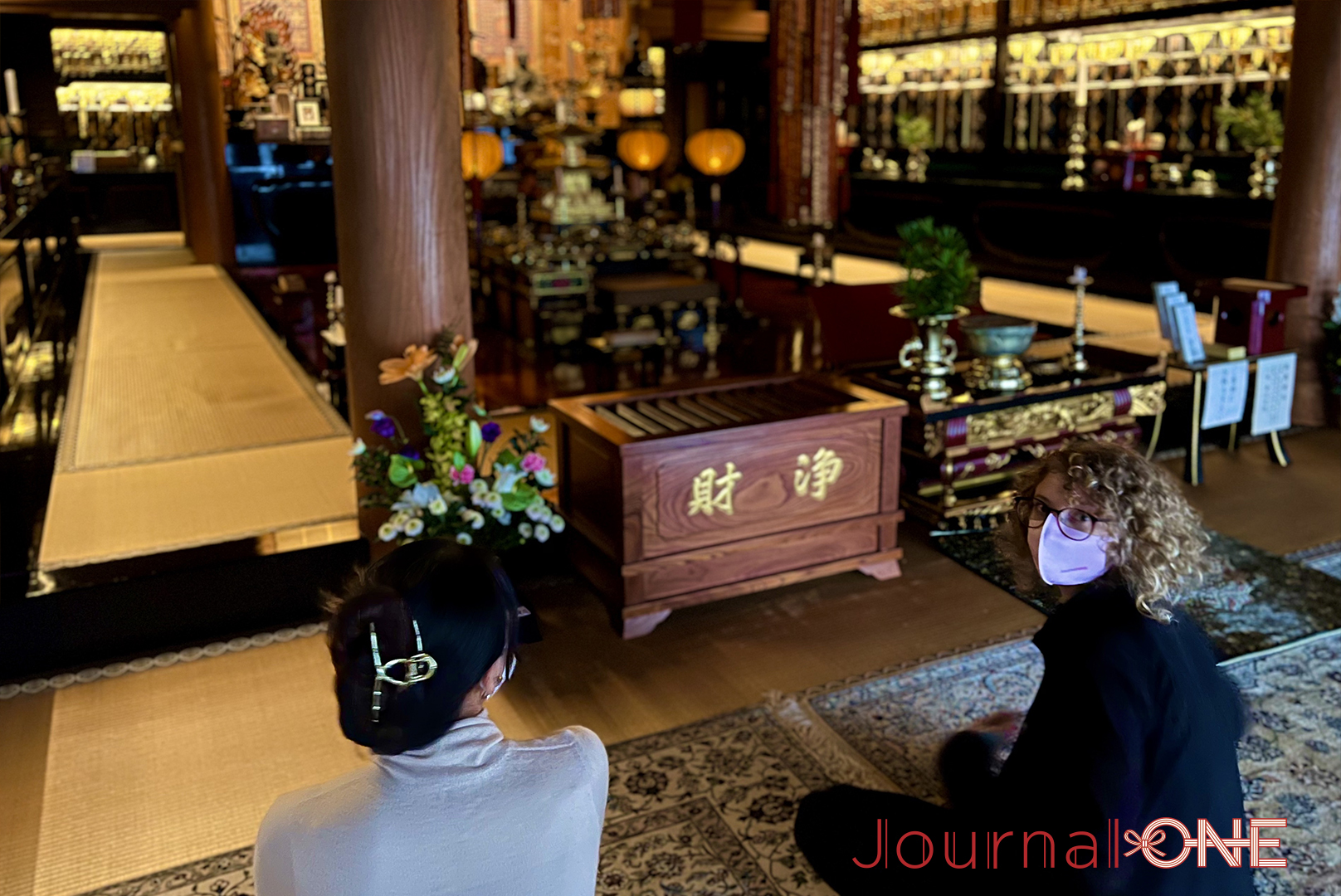 When you go to the Main Hall in the lingering gloom of early morning, priests are quietly preparing by lighting candles, and burning incense sticks. As overnight guests, we may sit where we like and prepare ourselves for Gongyo.
As preparations gradually progress, the Buddhas are lit up, and it becomes as fantastical space where the morning rays shine in.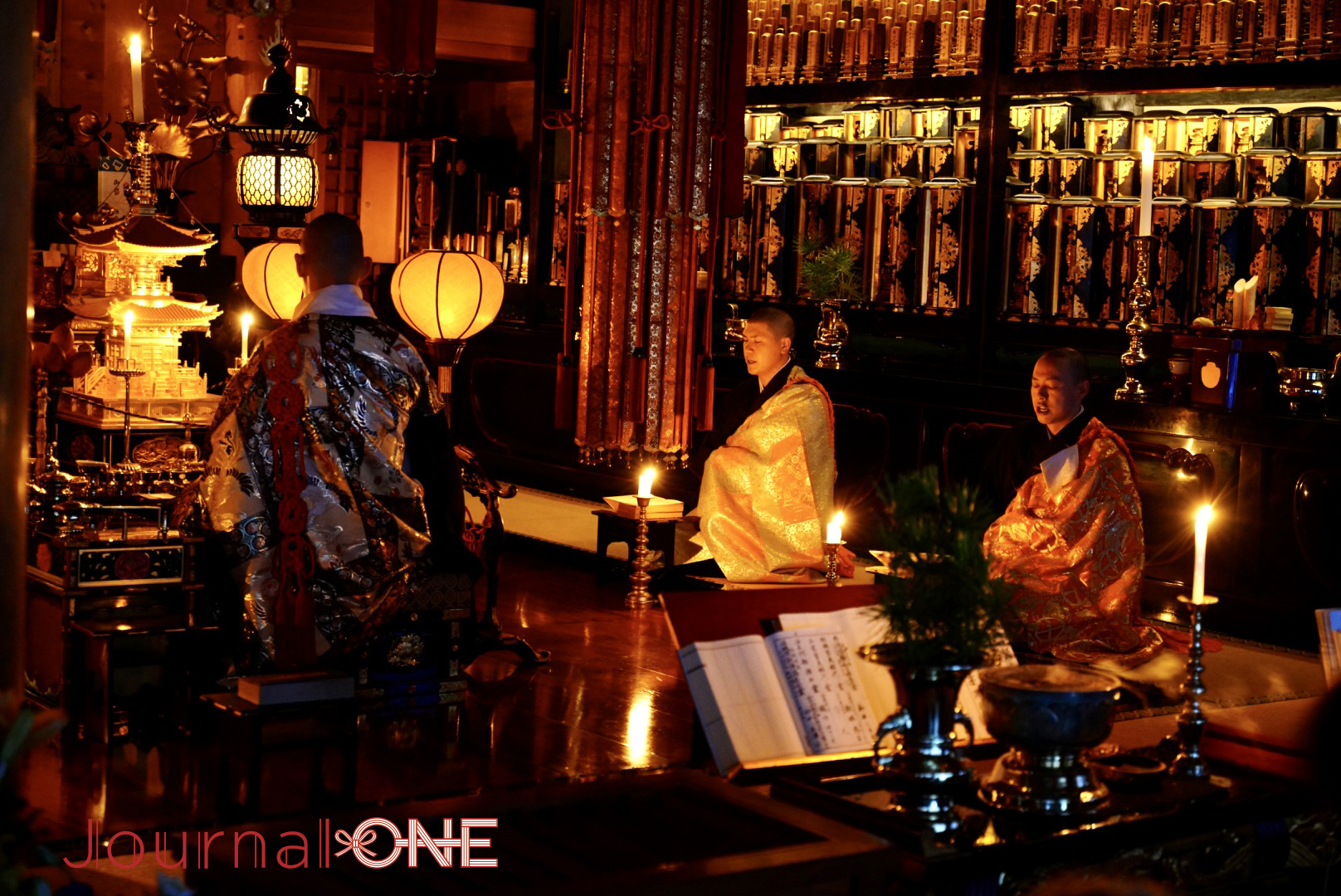 The priests sit down surrounding the central area, into which the chief priest, wearing beautiful robes, then quietly enters, and the morning training begins.
In clear voices, the chief priest and monks begin to read sutras in perfect coordination, with the atmosphere giving the sensation of hearing a sublime song, and the Main Hall is embraced by a mysterious air.
During this, participants may move, one by one, up to the platform with the sutra positioned in front of the principal Buddhas of worship, and burn incense while they worship.
Also, once the sutra reading is completely finished, you may go in front of the Buddhas – somewhere you cannot normally enter – and experience a precious time slowly observing each Buddha, and praying, as well.