If you've ever studied Japanese history or culture, you'll have probably heard about Ise Jingu (or Ise Grand Shrine), located in Ise City, Mie Prefecture. Ise Jingu, the most important shrine in all of Japan, is considered Japan's spiritual home. It's visited by many wishing to experience this beautiful place of extreme significance to Japan's history, culture, and people. This sacred location that has captivated the hearts of many is one for your Japan travel bucket list!
Read on to find out why you should visit Ise Jingu and the nearby Futami Okitama Shrine and the best way to do so.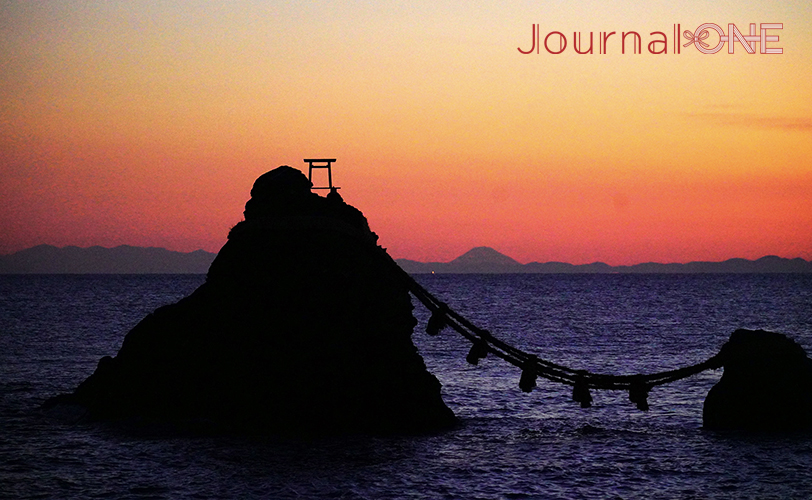 Why Visit Futami Okitama and Ise Jingu
Ise Jingu, the most important Shinto shrine in the country, is home to Amaterasu-Omikami, the sun goddess, Japan's highest-ranking deity. For over 2,000 years, Amaterasu has been worshipped in the Ise Jingu Naiku (the inner shrine) as the guardian of the Japanese people.
It's a sacred space that is kept pure, so pure that every 20 years, the inner shrine, outer shrine, and even the Uji bridge transporting you there are dismantled and rebuilt as part of the Shinto beliefs of renewal.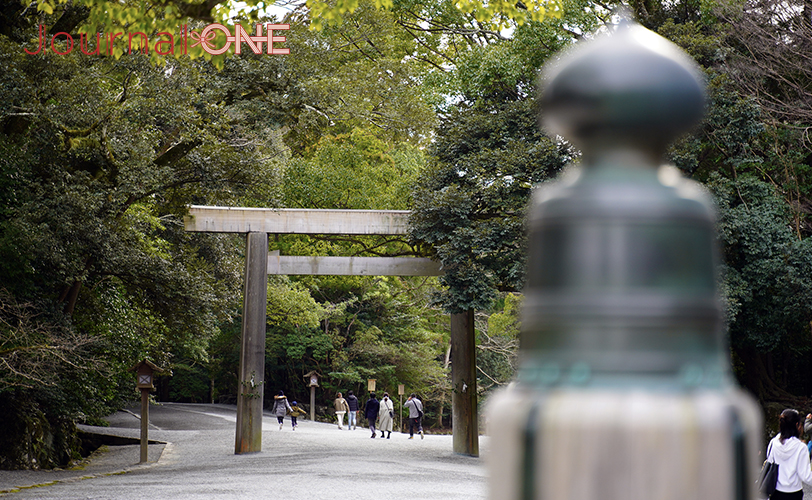 Since ancient times pilgrims have been purifying themselves in the nearby ocean waters of Futami Okitama before visiting Ise Jingu. Futami is another sacred location where Sarutahiko-no-Okami, the kami (deity) of guidance, is enshrined, and spirit stone Okitama Shinseki lies under the waves. Even more divine are the two majestic rocks that jut out of the ocean surface – the Meoto Iwa (or married rocks) bound with five intertwined ropes, a symbol of marriage. It's a peaceful, spiritual place for inner cleansing and nature appreciation.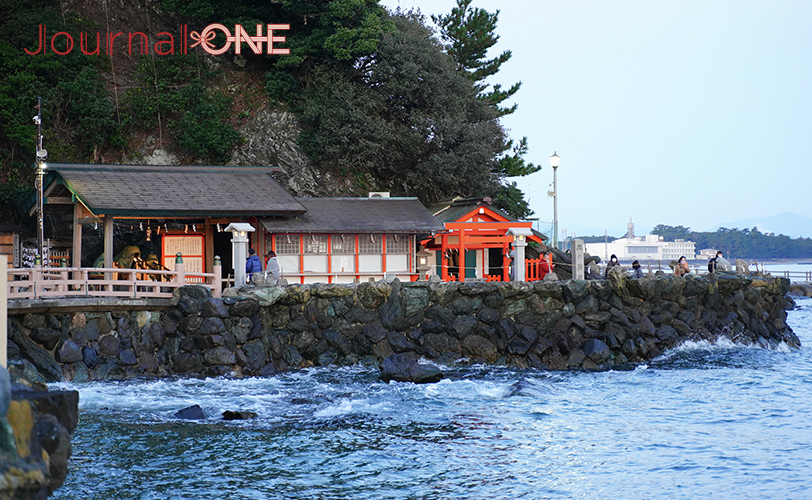 I joined a two-day tour of Futami Okitama and Ise Shrine, following the steps of ancient travelers on their pilgrim route. This tour allowed me exciting experiences and insider information not readily available for independent travelers – join me on this spiritual journey. 
Futami Okitama Shrine and Meoto Iwa
The tour starts at Futami, a small town lined with traditional Japanese buildings. A short walk from the station brought me to Iwatokan, my ryokan (Japanese inn) for the night. I checked in and walked out to the beach to catch the sunset and enjoy the view; the beautiful nature of Futami was already breathtaking!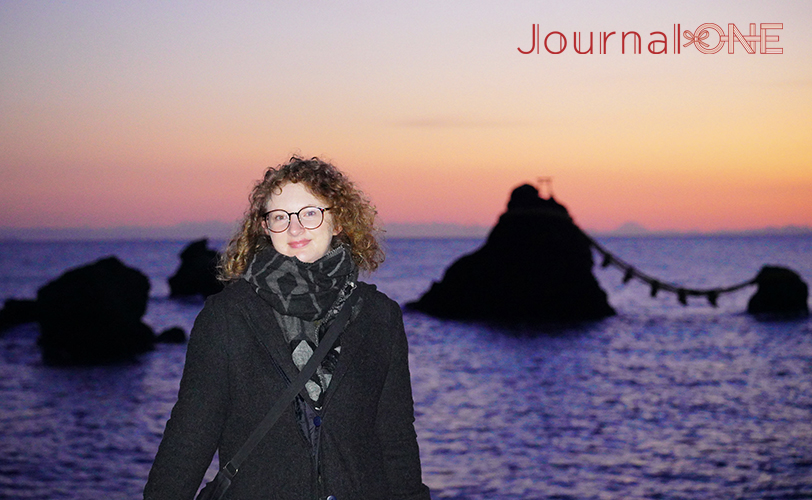 After dark, I received my lantern and joined the Futami Okitama Shrine Night Tour – a privilege as the shrine is usually closed. Walking by the beach, through the shrine lit by lanterns at night, is a serene experience. If you visit during the full moon on months around the winter solstice (October – January), you can see the full moon from between the rocks in a stunning spectacle not to be missed!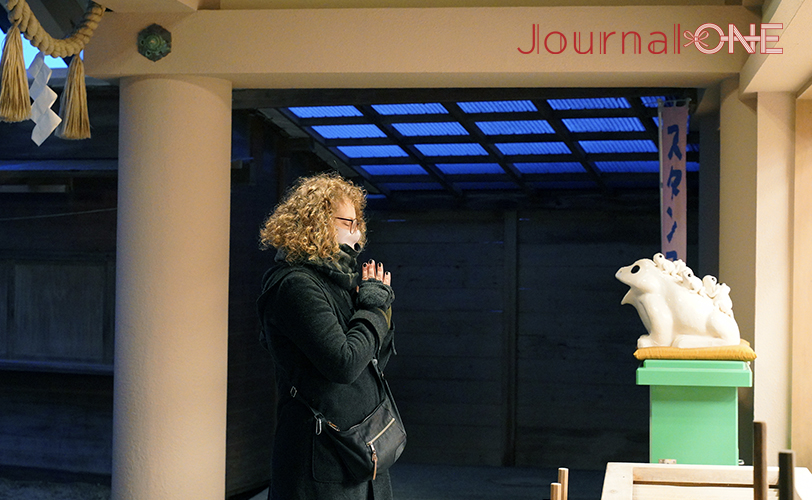 Access to a special purification ritual was included as part of the tour. During this ritual, a Shinto priest absolved our sins, blessed us, and offered our written wishes to the kami. Some of my fellow tour participants told me it's rare for such purification rituals to be so close and personal and to thoroughly bless each person!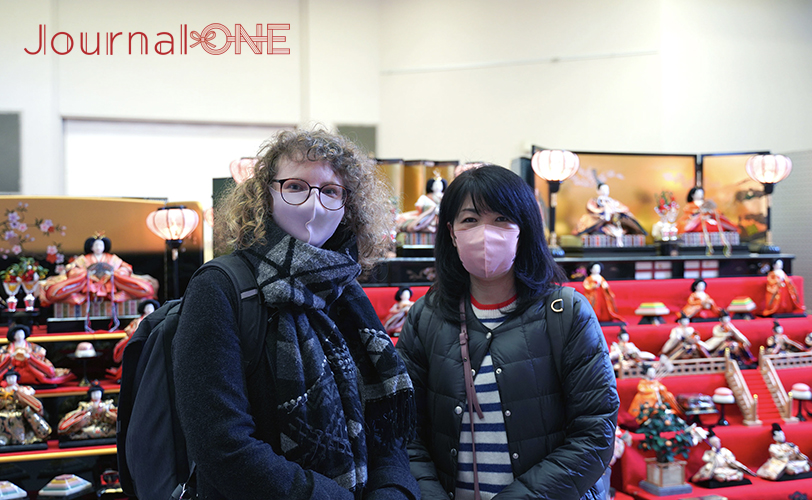 Local Dinner at Shofuken
The recommended restaurant in Futami is Shofuken, a Japanese restaurant that serves food carefully prepared with local ingredients. Some of these same ingredients, such as the locally produced salt and shellfish, have been used since ancient times in the offerings to the deities at Ise Jingu.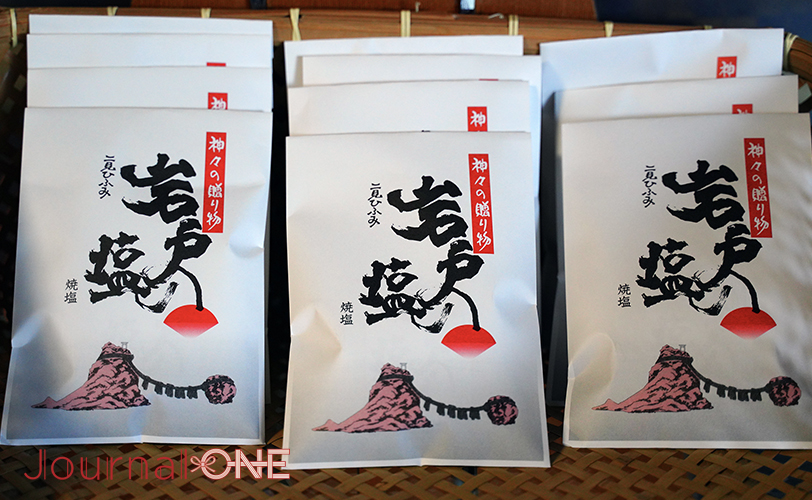 The seasonal tempura dipped in the Futami salt was indeed delicious! If you have any dietary restrictions, you can inform the restaurant in advance, and they will prepare a meal for you!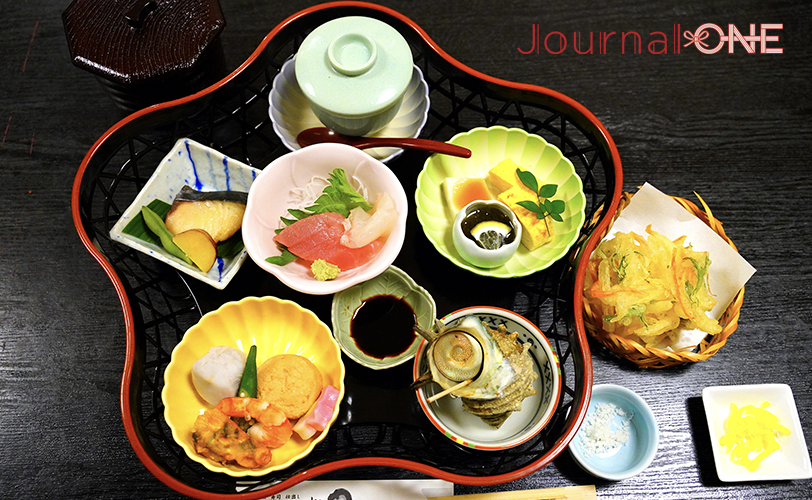 A Stay at Iwatokan
After dinner it was time to go straight back to the hotel and get some sleep. Iwatokan has a communal bath (separate for men and women) – perfect for soaking away travel wariness before bed. My traditional Japanese room with futon and tatami was comfortable and warm. And before I knew it, I was up again at 6 am to catch the sunrise. A great thing about Iwatokan is that it's minutes way from the shrine and Meoto Iwa, so you can roll out of bed just before sunrise.
Iwatokan is run by a lovely family and has been in their care for generations. After talking to the owners, it was clear how much they cherish the ryokan and the Futami area. They take part in local Futami purification traditions, lead knowledgeable morning tours of the shrine for guests, and post pictures of the sunrise daily on their blog. They explained to me that Futami Okitama Shrine is a place to "come back home to yourself," to marvel at the sea, the sun, and the rocks, and feel gratitude and peace. And that finding peace and beauty in nature is the essence of Shinto, which makes it so wonderfully accessible.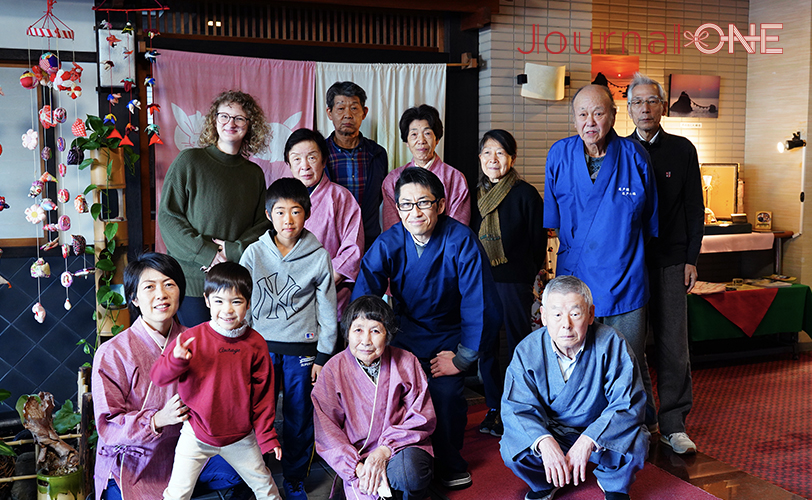 Morning at Futami Okitama Shrine
I received a tip from the ryokan to visit the shrine before sunrise to catch a glimpse of Mount Fuji behind the rocks on a clear day. The weather and the view did not disappoint. If you visit around the summer solstice (May – July) you can even see the sunrise from between the rocks as it soars over Mount Fuji.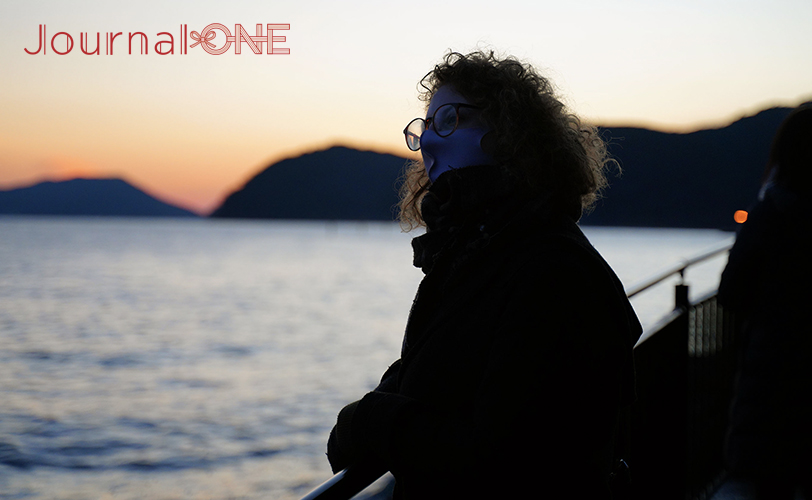 Standing by the shrine at dawn, seeing the sun rise up through the mountains and shrine on the rocks and ocean was a magical sight – it's easy to understand how this place is sacred and why many people come here to start their pilgrimage to Ise. I felt an immense peace, staring into the sea and being completely in the present. This precious moment, and the beautiful light on the rocks during the early morning, can only be savoured by staying nearby in Futami – something I would definitely do again.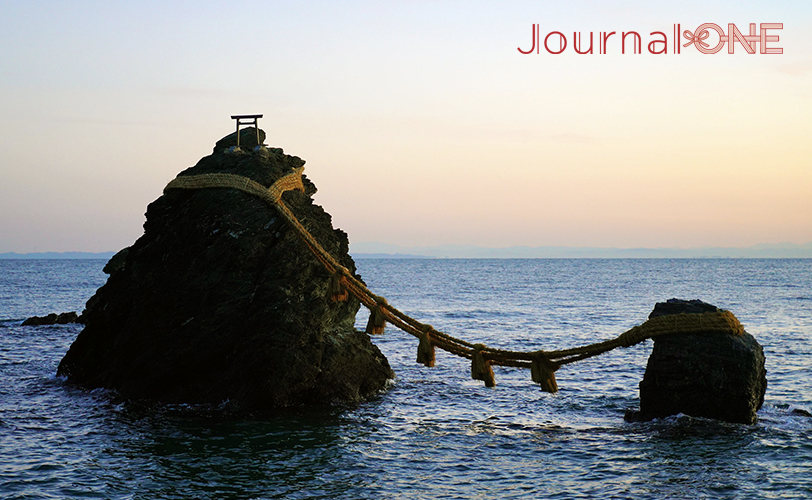 Exploring History at Hinjitsukan
I had a delicious breakfast at the ryokan after sunrise – they were happy to cater to my vegan diet (make sure you inform them everything you can't eat, including eggs). Iwatokan's specialty is the Tofu Flower which is prepared with homemade, soft, delicious tofu and a variety of local toppings.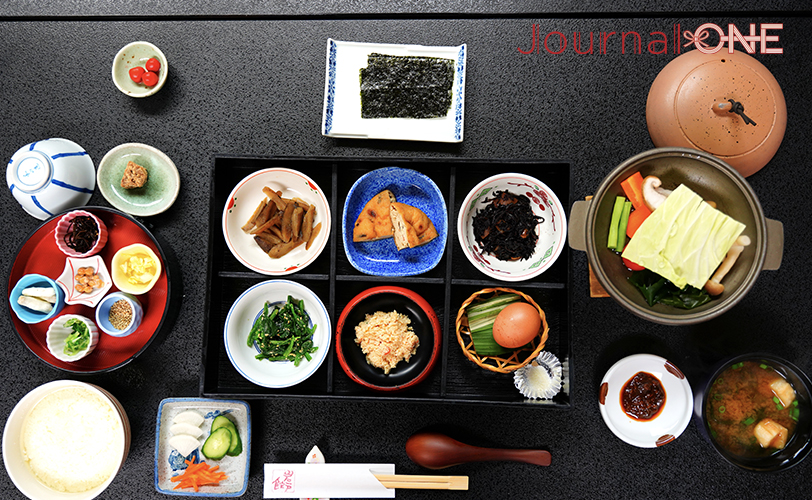 After breakfast, I visited Hinjitsukan, an important cultural museum. Before it became a museum, the Hinjitsukan used to be a ryokan, and has hosted many royal guests. You can still view the spectacular rooms, and various events are held here throughout the year.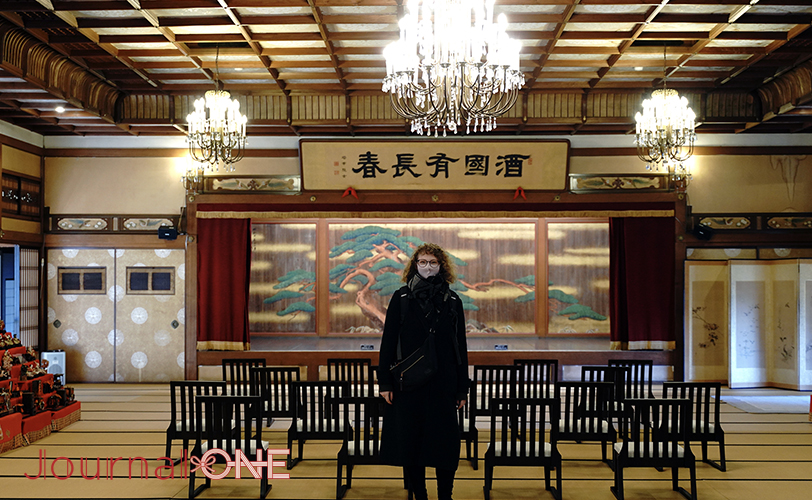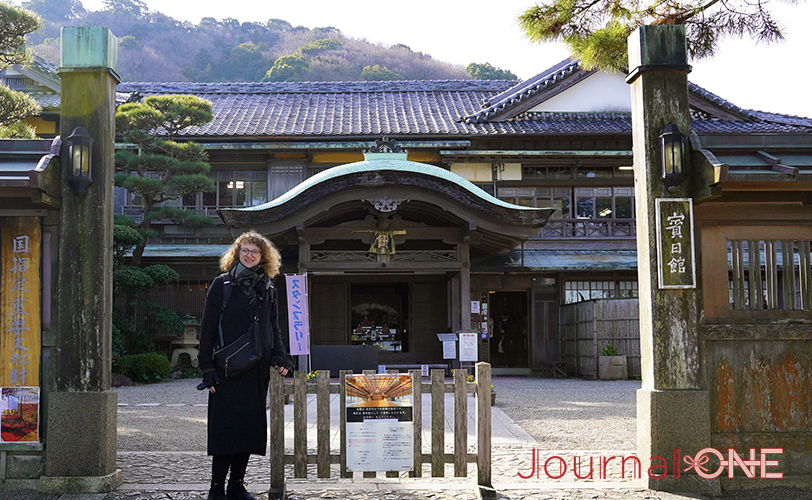 Japanese Sweets at Isuzu Seigoan
When visiting Futami you have to try the Shioyokan from Isuzu Seigoan. It's a Japanese sweet store recommended by the local guest houses, famous for its yokan made with Futami shio. The shop has a long history and has been selling sweets in the area for centuries.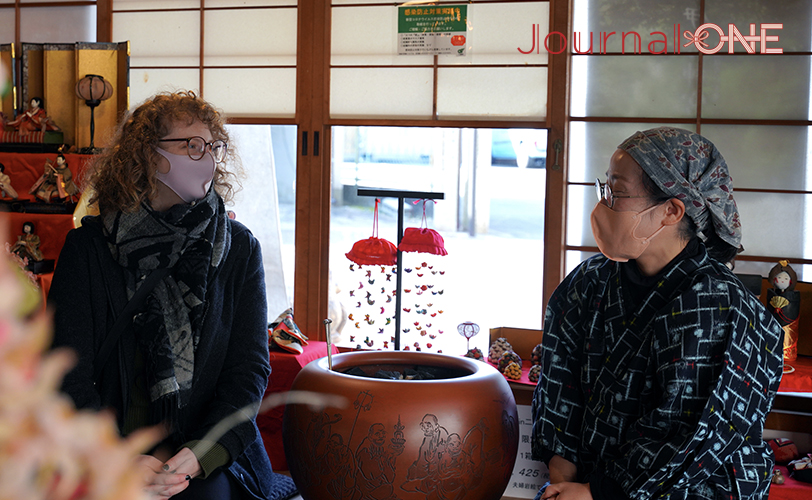 The salt in the recipe produces a perfectly balanced yokan, not overwhelmingly sweet. It's a perfect introduction to Japanese sweet newbies, and I'd recommend it even to people who don't like anko or yokan.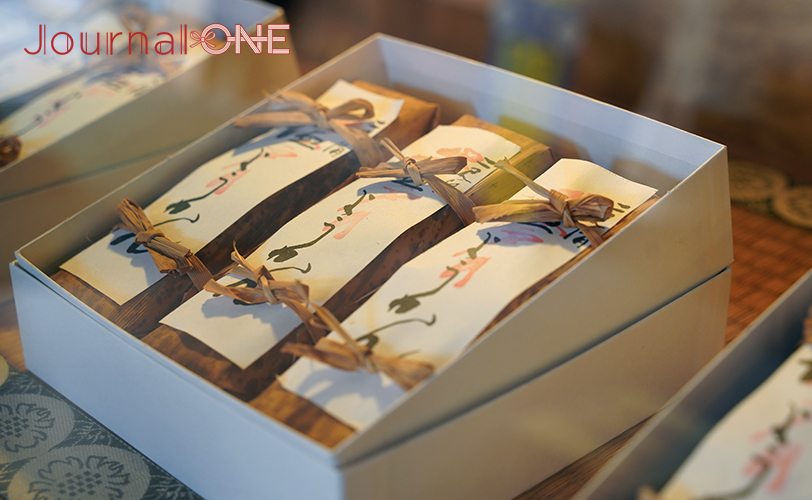 Buying Gifts at Taiyoudou
Taiyoudou is the place to visit if you're looking for Futami gifts, or if you like frogs! The area around Futami shrine features many frog statues as frogs are said to be the messenger of the kami enshrined there. Frogs (カエル, read as "kaeru") are also a symbol of safe travel. It's a play on the word "kaeru" (return) which uses the same pronunciation in the sentence "buji ni kaeru" (無事に帰る) meaning to "return back safely". Every kind of frog merchandise you never knew you needed can be found at Taiyoudou. They change their gifts with the season and you'll find good luck charms and statues for your house.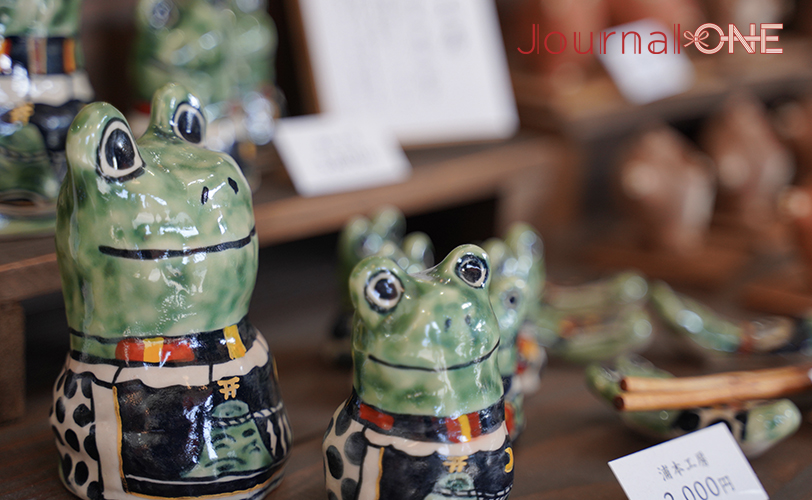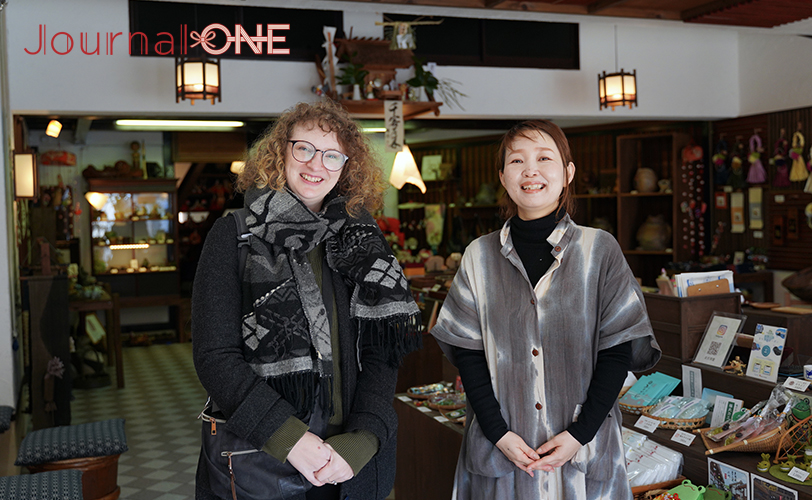 Futamiura Tourist Information Center
If you'd like to use Wi-Fi or rent a bicycle, you can visit the Futamiura Tourist Information Center on the way to the train station. As part of the tour I took the bus from here to Ise Jingu; if you're travelling independently, you can grab a train to Ise Shi station.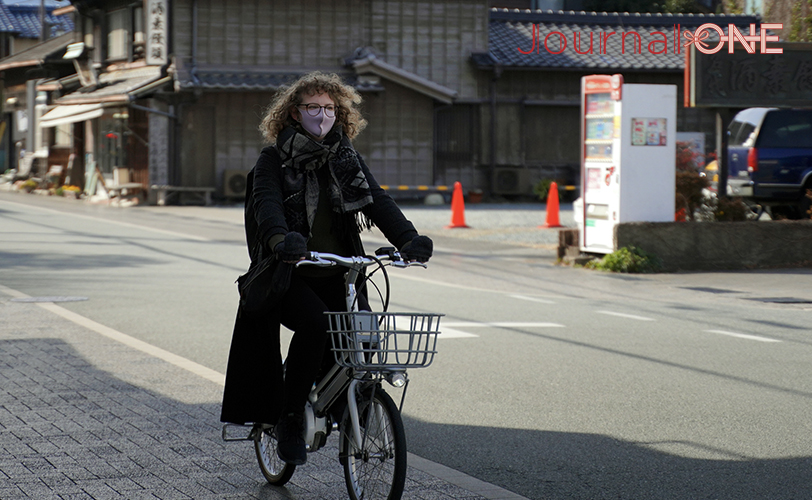 Lunch Around Ise Shi Station
After arriving at Ise Shi station, the tour allows some free time to eat lunch, take a coffee break, and explore the road leading up to the shrine. While in Ise, why not try some Ise Udon – a distinctive soft udon noodle dish flavoured with soy sauce broth.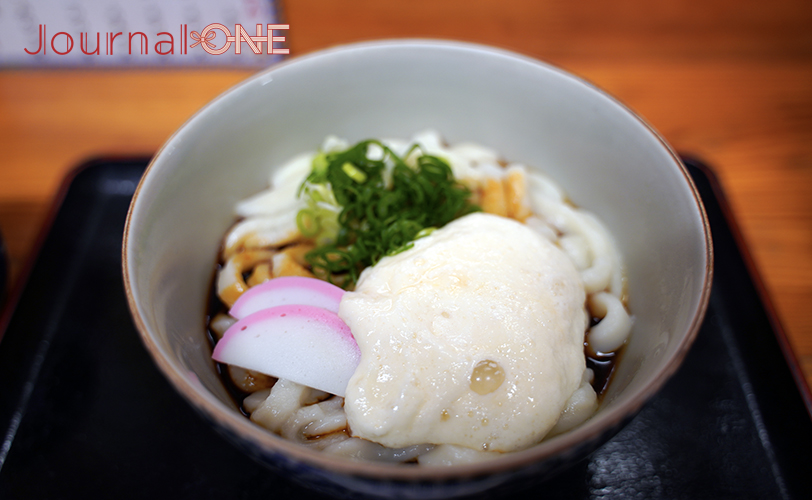 After my udon I was ready for something sweet. Akafuku is a delicious wagashi (Japanese sweet) – sticky mochi (glutinous rice) covered in sweet, smooth anko (red bean paste) –  paired perfectly with coffee or Japanese tea. The Akafuku Geku store is a great place to stop and enjoy some Akafuku before meeting at Ise Jingu Geku.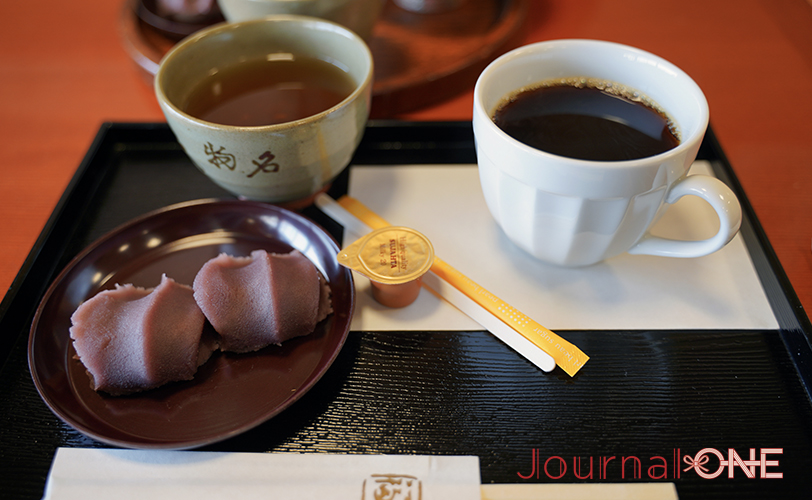 Ise Jingu Geku
Ise Jingu is actually a collection of 125 shrines around the city. The two most important are the Ise Jingu Geku and Naiku. The Geku, or outer shrine, is home to Toyo'uke-no-Okikami, the goddess of agriculture, enshrined here to give food to Amateraru-Omikami who is enshrined in the Naiku, the inner shrine and the most important shrine in Japan.
When visiting Ise Jingu, the Geku is visited first, followed by the Naiku – and the same order is followed during the tour. As an extra perk of the tour, we were guided around the shrine by the Geku Head Priest.
Ise Jingu Geku, surrounded by nature, is peaceful, exuding a calming yet awe-inspiring presence. The individual shrines are especially sacred, the resting place of the high-ranking kami are enclosed and hidden away. Photography is prohibited in places where the deities are enshrined as historically, the Japanese people believed having your photograph taken is a means of sucking out your soul. Ise Jingu is home to the gods. Priests even prepare and offer food to the kami in rituals twice a day at the Geku, using all local ingredients and ancient preparation methods.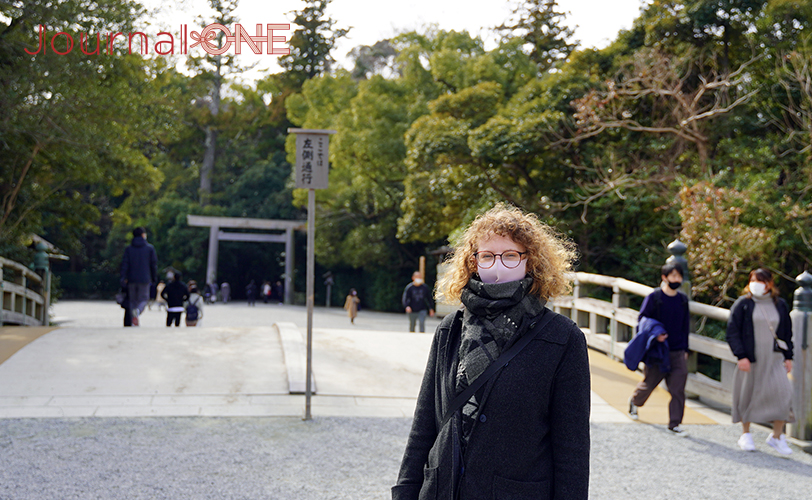 Ise Jingu Naiku
Ise Jingu Naiku was our final stop, the final stop on the Ise pilgrimage. Visitors to Ise Jingu Naiku are welcomed by a huge Torii gate and the impressive 100-meter long Uji Bride. This bridge made from wood is also rebuilt every 20 years along with the shrines in what is called the Shikinen Sengu. The Head Priest of Ise Jingu Naiku who guided us through the shrine informed us that after 20 years, the top half of the bridge is worn down as over 100 million people walk over it every 20 years, wow!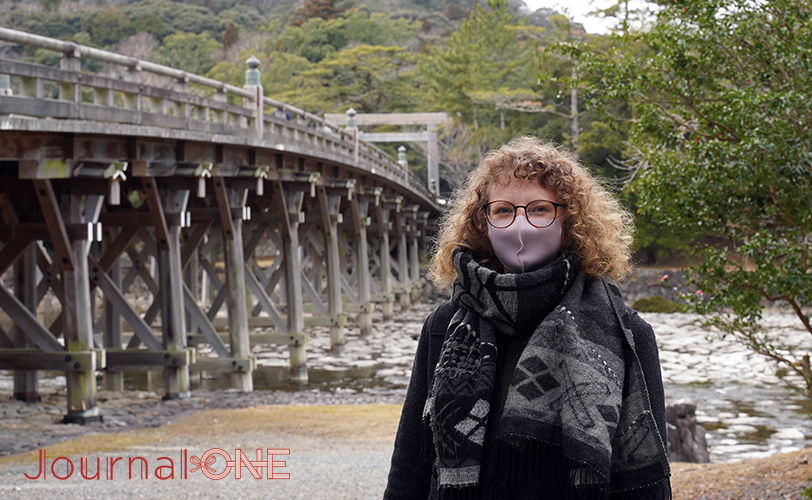 As the shrine that houses the most important kami in Japan, Ise Jingu Naiku emits a special spiritual presence. The scale and beauty of the buildings is something to behold. It is clear there are important, sacred meanings behind everything in the shrine. The buildings of ancient Japanese architecture are constructed through a special craft in a specific way, repeated every 20 years. Imagining the dedication and care needed by the Japanese people to dismantle and reconstruct everything in this sacred location every twenty years is almost incomprehensible and I'm awed to have seen Ise Jingu with my own eyes.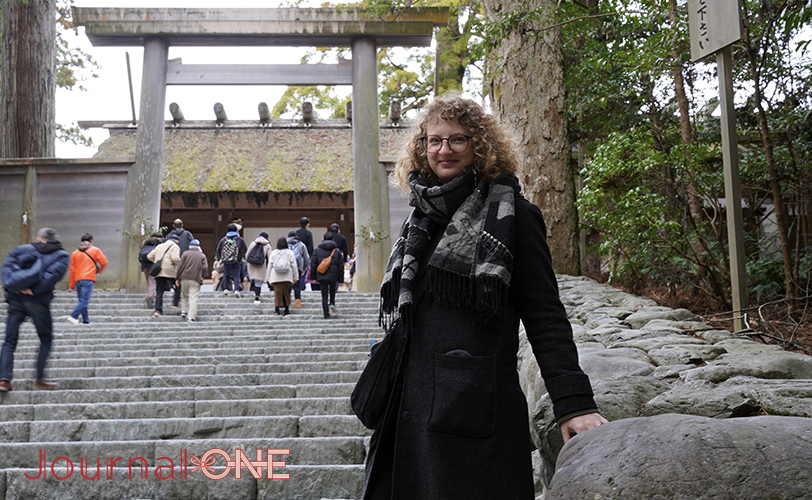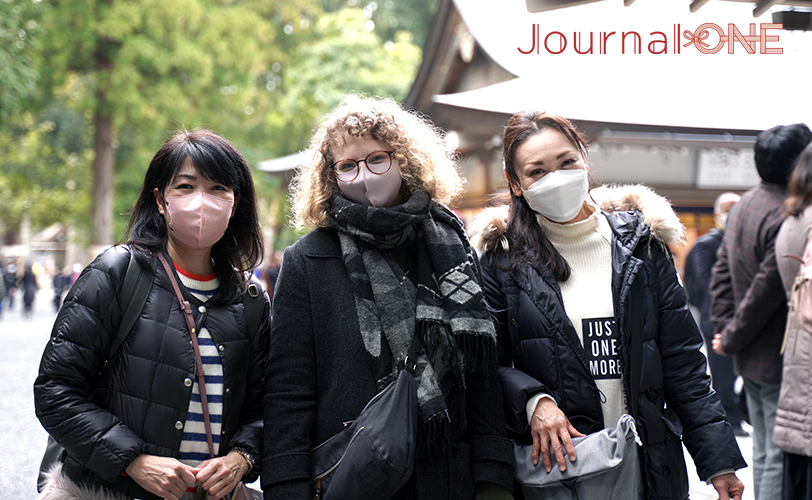 Leaving Ise Jingu
After a thorough explanation of the shrine from our tour guide, and an intensive Q&A time, our tour ended at the Naiku. From Ujibashi Mae, it's easy to hop in a taxi back to Ise Shi station and take a train to Nagoya to continue your journey.
If you are interested in Japanese history and culture and if you enjoy visiting Japanese shrines and temples, then Ise Jingu, the spiritual home of Japan is a must-see!
■Writer Profile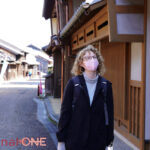 Alex Gray
Alex, born near Liverpool, England, is a Japanese lifestyle and travel writer. She became interested in Japan through Japanese literature and enjoys authors like Natsume Soseki, Keigo Higashino and Banana Yoshimoto. Alex works as the Chief Editor of Japanese life & culture media site Guidable (guidable.co) where she writes and edits articles on life in Japan for non-Japanese residents. Her hobby and passion is yoga, and enjoying peace in stillness. Her favorite Japanese food is fried tofu.