The Goma Fire Ritual is a ritual representative of Esoteric Buddhism. The method of prayer was introduced from China more than 1,200 years ago by the founder of Shingon Esoteric Buddhism in Japan, Kobo Daishi Kukai.
In the fantastical ritual, special firewood written with people's wishes (Gomagi) are put into a hearth set alight before the Buddha, various offerings are made, and everyone prays for the granting of their wishes.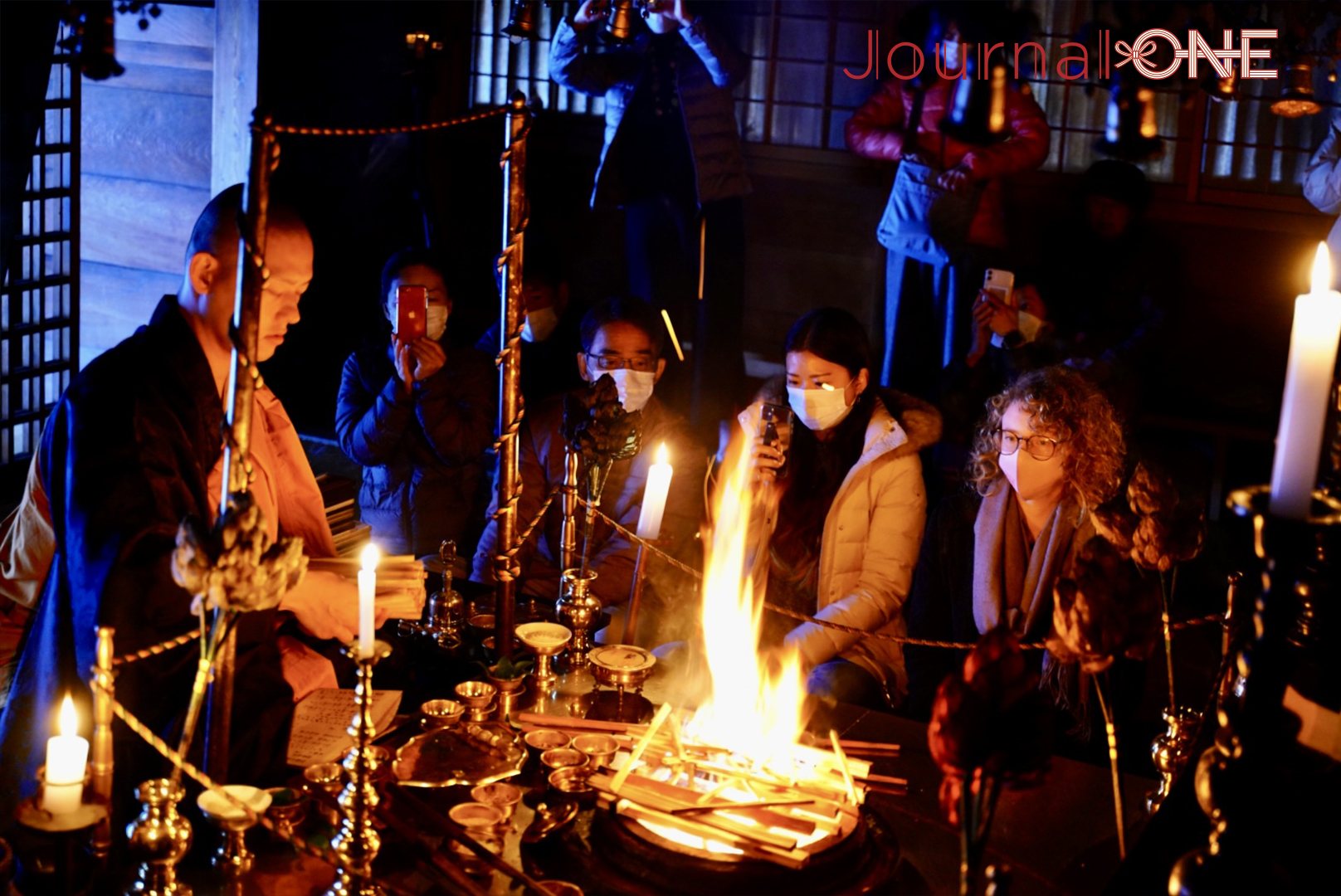 At Ekoin Temple, "Impromptu Goma" is held at the Bishamondo Hall from around 7:00 every morning (7:30 in winter), and overnight guests, as well as anyone who has applied in advance, may participate.
Also, by purchasing the special firewood (Gomagi) for writing your wish on, anyone can be prayed for in the Goma Fire Ritual.
Bishamondo Hall at Ekoin Temple has a principal Buddhist image of Bishamonten which is said to be the work of the founder of Shingon Esoteric Buddhism in Japan, Kobo Daishi Kukai, who paved the way for Koyasan itself. Taking part in the Goma Fire Ritual is a precious opportunity for viewing the image at closer quarters.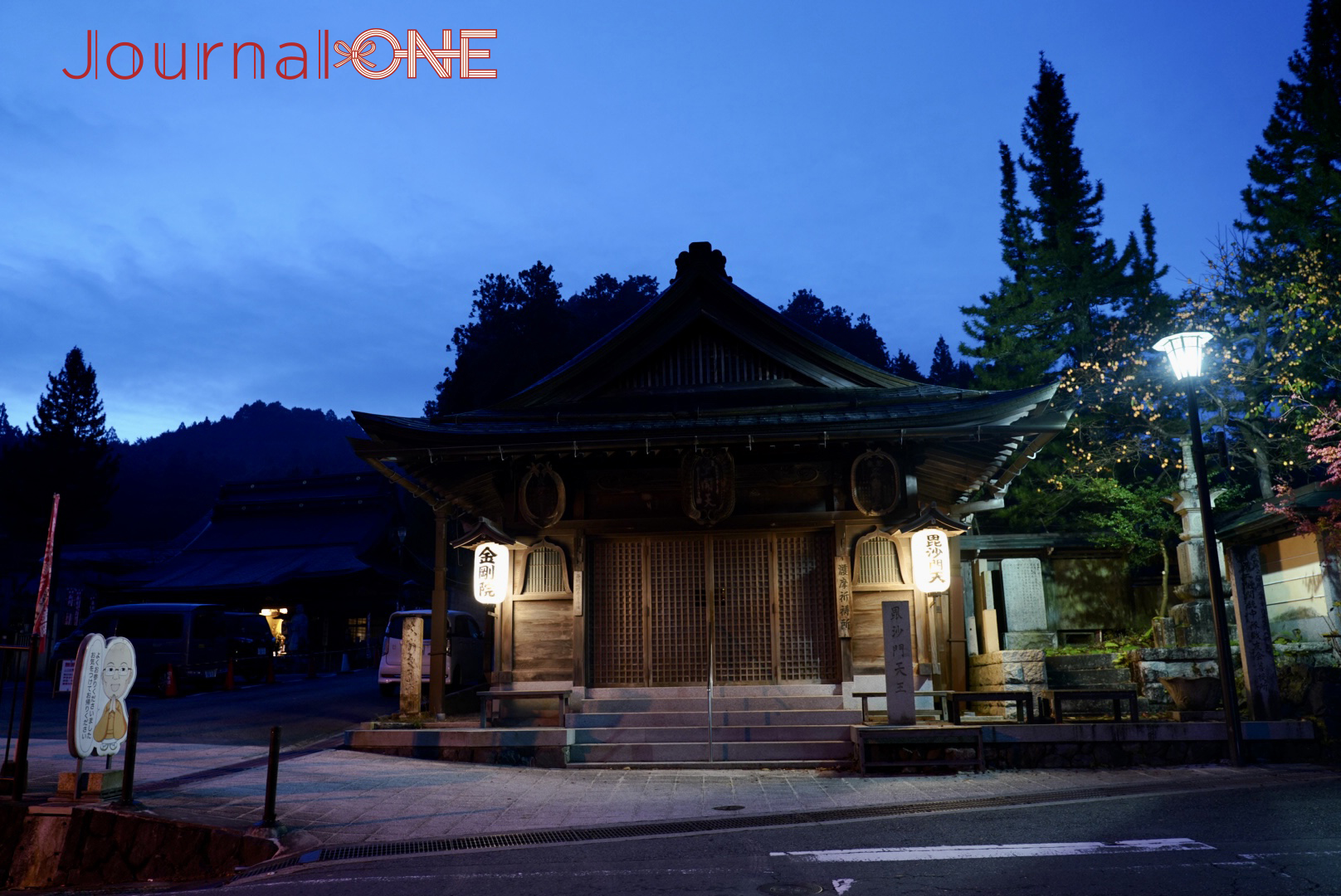 The chief priest, dressed in black and orange robes different to those of the morning Gongyo, ascends to the prayer platform and the Goma Fire Ritual then begins.
When the prayer begins using various ritual implements, there is a very tense atmosphere. Eyes are transfixed, every moment, by the continual scene of firewood being added, and offerings scattered, into the lit hearth.
Suddenly, a large flame leaps up high, the tone rises in the sutra recitation, and the banging of the drums, played by monks, reaches a climax too. Participants all hold their breath and put their hands together in prayer, and the hall unites in offering up prayers.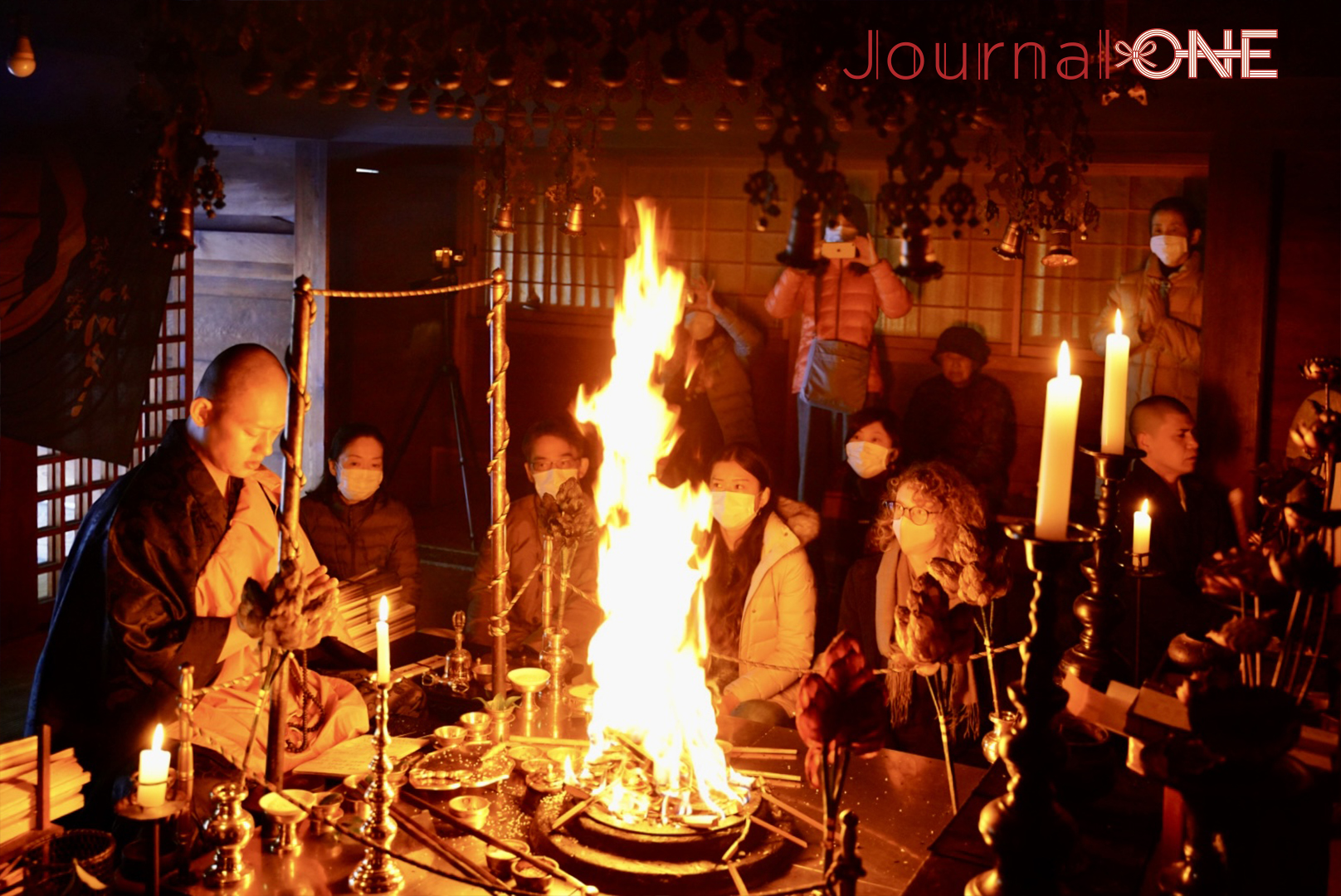 Some of this precious experience is introduced on Instagram (journalone_official).
Imagine the amazing experience of the Goma Fire Ritual from this journal and the Instagram video. How different a sensation and experience it would be, though, to take part for real yourself.