"Gomatofu" (sesame tofu) is essential in healthy Shojin Ryori (Buddhist Cuisine). However, despite being called tofu (soy bean curd), the local cuisine of Koyasan, "Gomatofu" contains no soy beans.
It is an ingredient that the Shojin Ryori of Koyasan cannot do without, says priest, Mr. Kokan Nakamura of Kongobuji Temple. In fact, Mr. Nakamura spent four years in charge of making the meals to offer up to Kobo Daishi Kukai, and during that time he also became a "Shojin Ryori pro", continuing to make Shojin Ryori every day.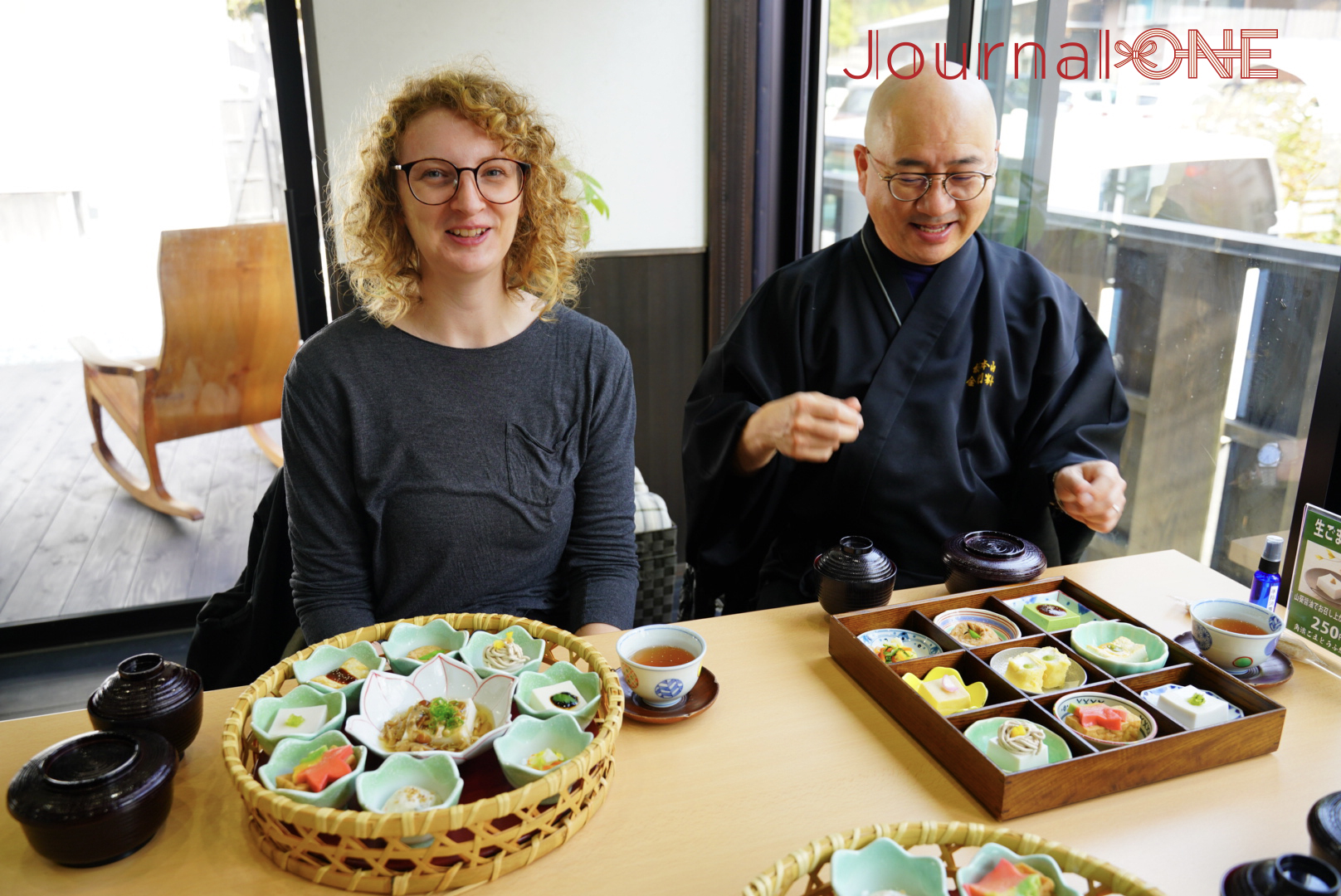 The popular lunch at Kadohama Gomatofu Sohompo, attracting a line of people, is course-style cuisine, glorious to the eye, and which is designed and presented around the Diamond Realm Mandala and Womb Realm Mandala: images showing the Buddhist world of enlightenment.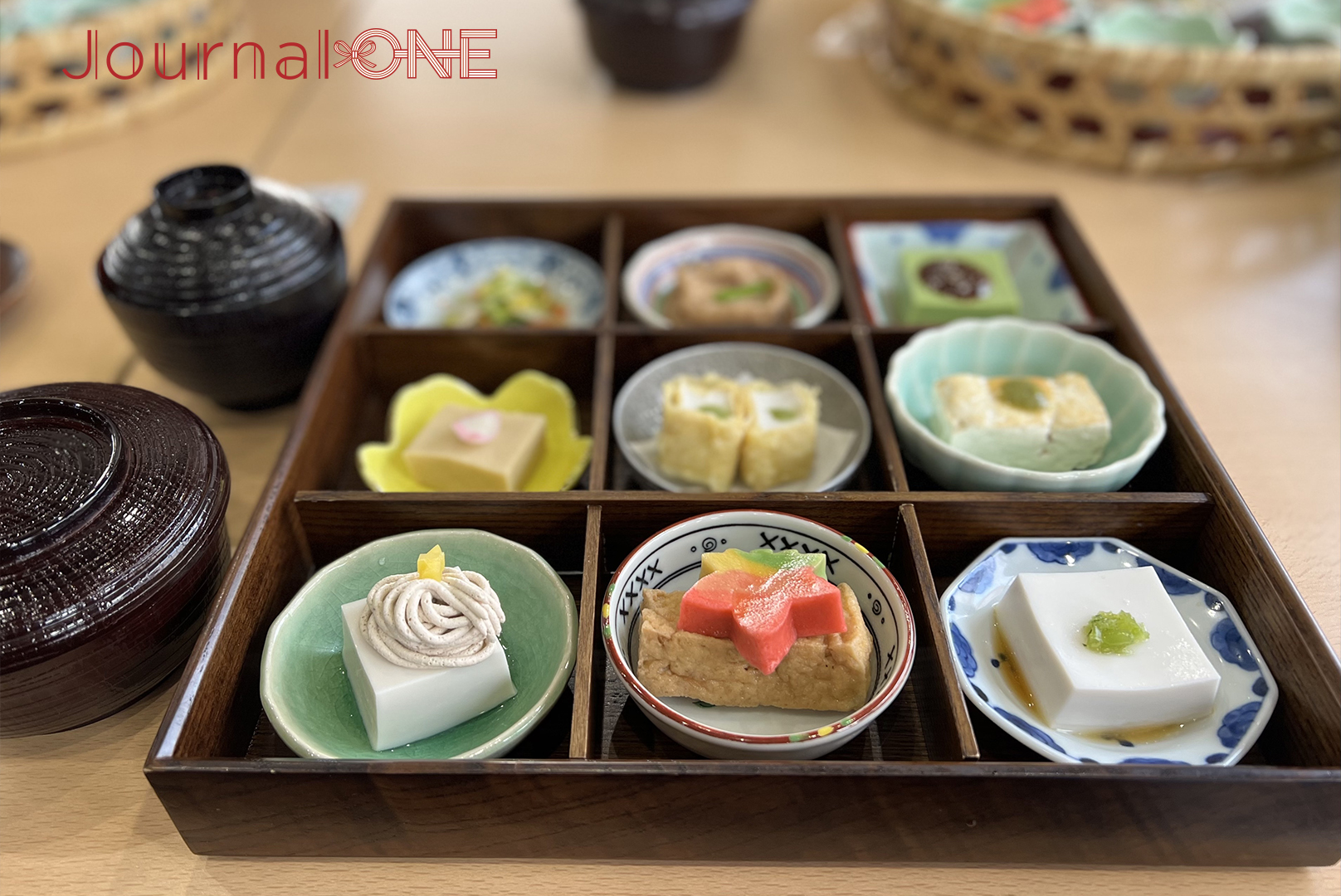 "The raw ingredients of Gomatofu are sesame seeds and powdered arrowroot. Unlike tofu, its spongy texture is its lure, and we serve it in traditional recipes, as well as in changing seasonal menus within a set of small bowls in the image of the Mandalas unique to Koyasan," explained managing director of the Kadohama Gomatofu Main Restaurant, Mr. Koji Kadohama.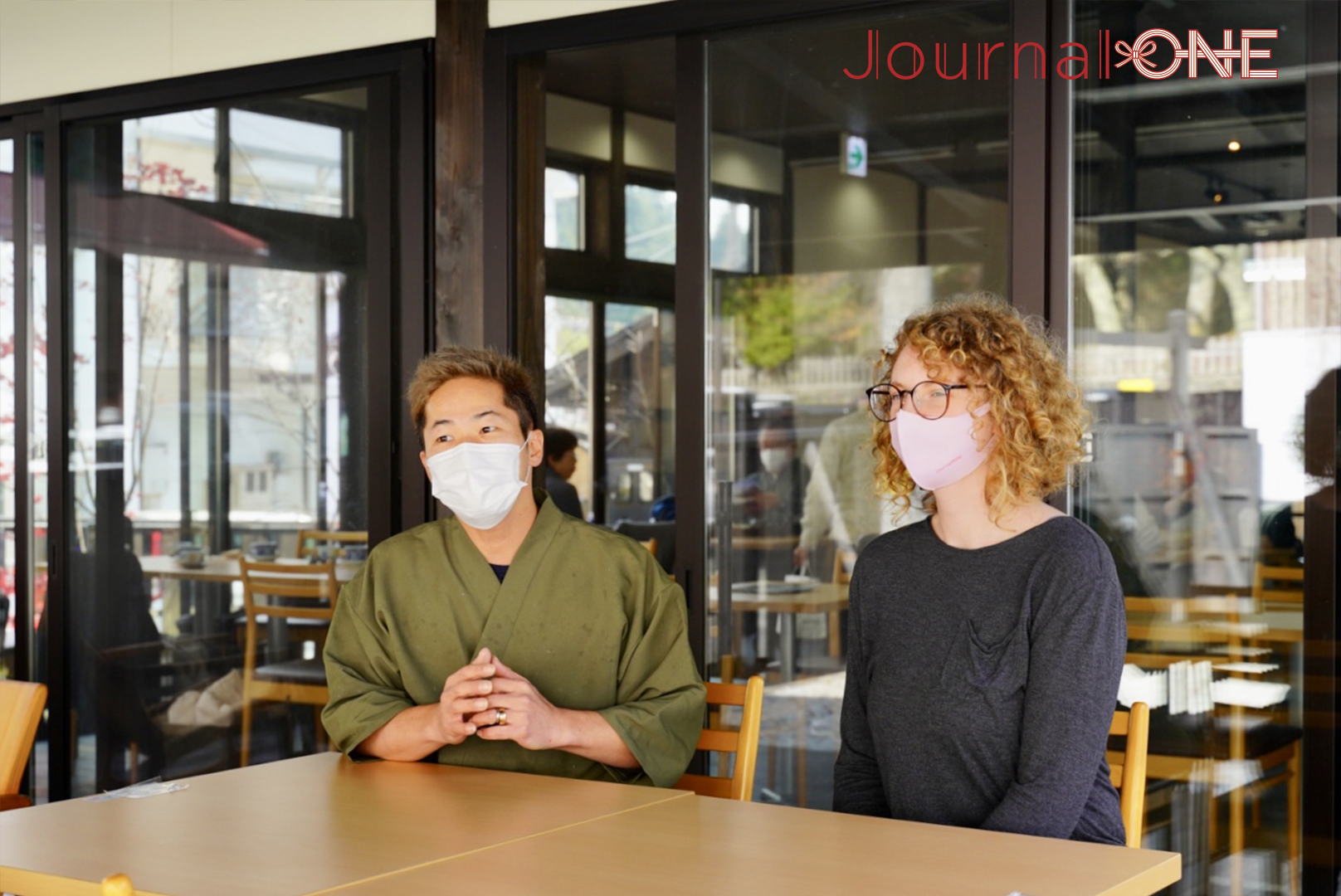 After the meal, in the open space, I heard many interesting stories about Koyasan from Mr. Nakamura, Mr. Kadohama, and Ms. Kanae Watari, my guide on this occasion from the Wakayama Prefecture Sightseeing Federation.
They were all wonderful people, and the sacred site of Japanese Buddhism was, for me, a place full of memories enabling heart-warming exchange.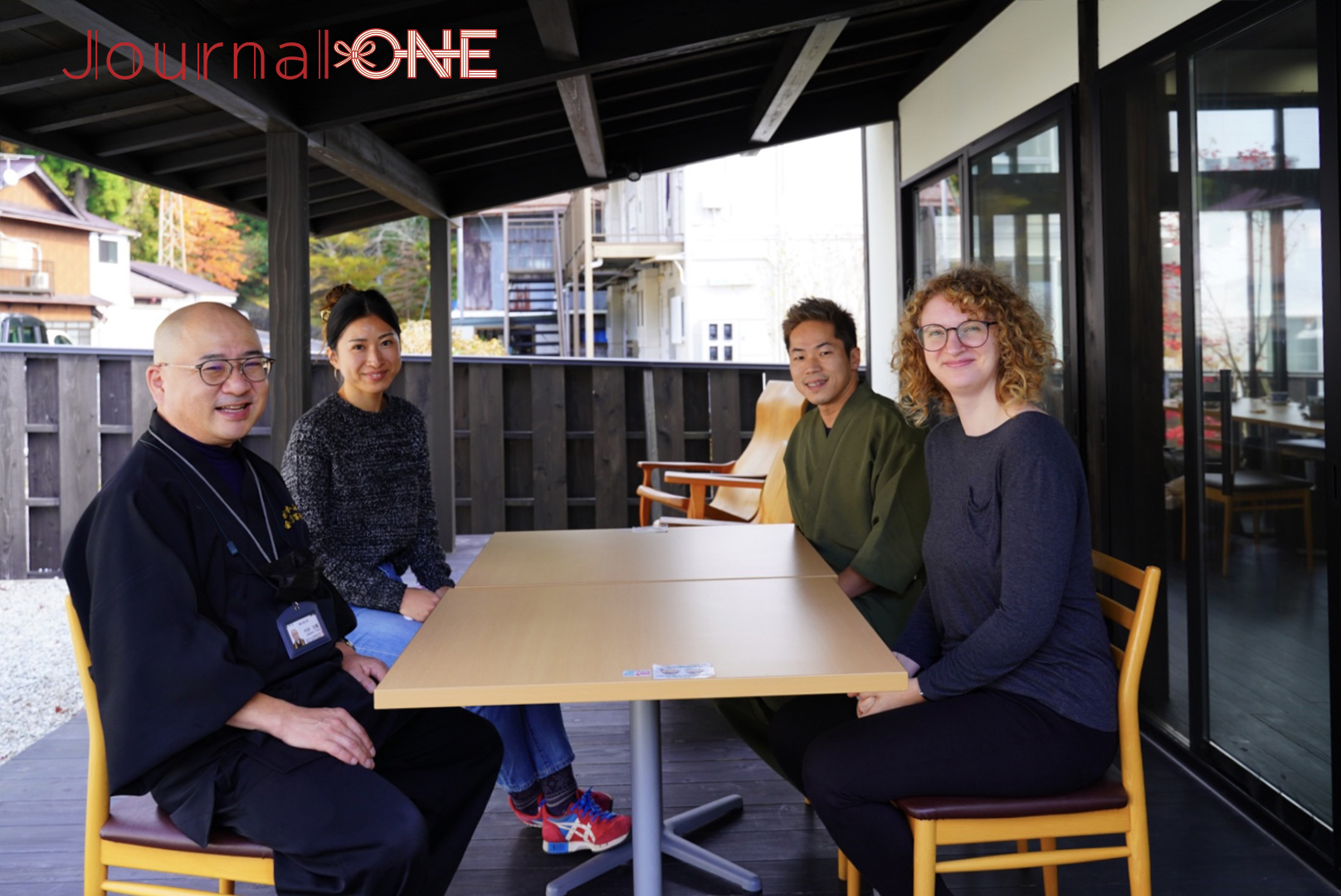 Mr. Nakamura taught me a delicious recipe, so I bought some Gomatofu to take home.