Okunoin is the center of faith in Koyasan, the sacred site where Kobo Daishi Kukai still continues to meditate.
The roughly 2-kilometer long approach is lined with large cedar trees of an average age of 200-600 years, and it is also known as a spiritual spot with its rows of over 200,000 gravestones, monuments and memorials.
Night tours of Okunoin are very popular, an enchanting tour by a priest fluent in English who carries a light in one hand while carefully explaining what to look for along the 2-kilometer way.
As the tour requires advance reservation and departs Ekoin Temple at 19:00, I recommend having dinner beforehand.
The guide, Mr. Nobuhiro Tamura straight away shines a light on the map at the entrance, and explains, in easy terms, about Okunoin where the tour will be heading.
Since everything, including Buddhist terminology, is explained in easy to understand ways in English, the participants from overseas listened with great interest.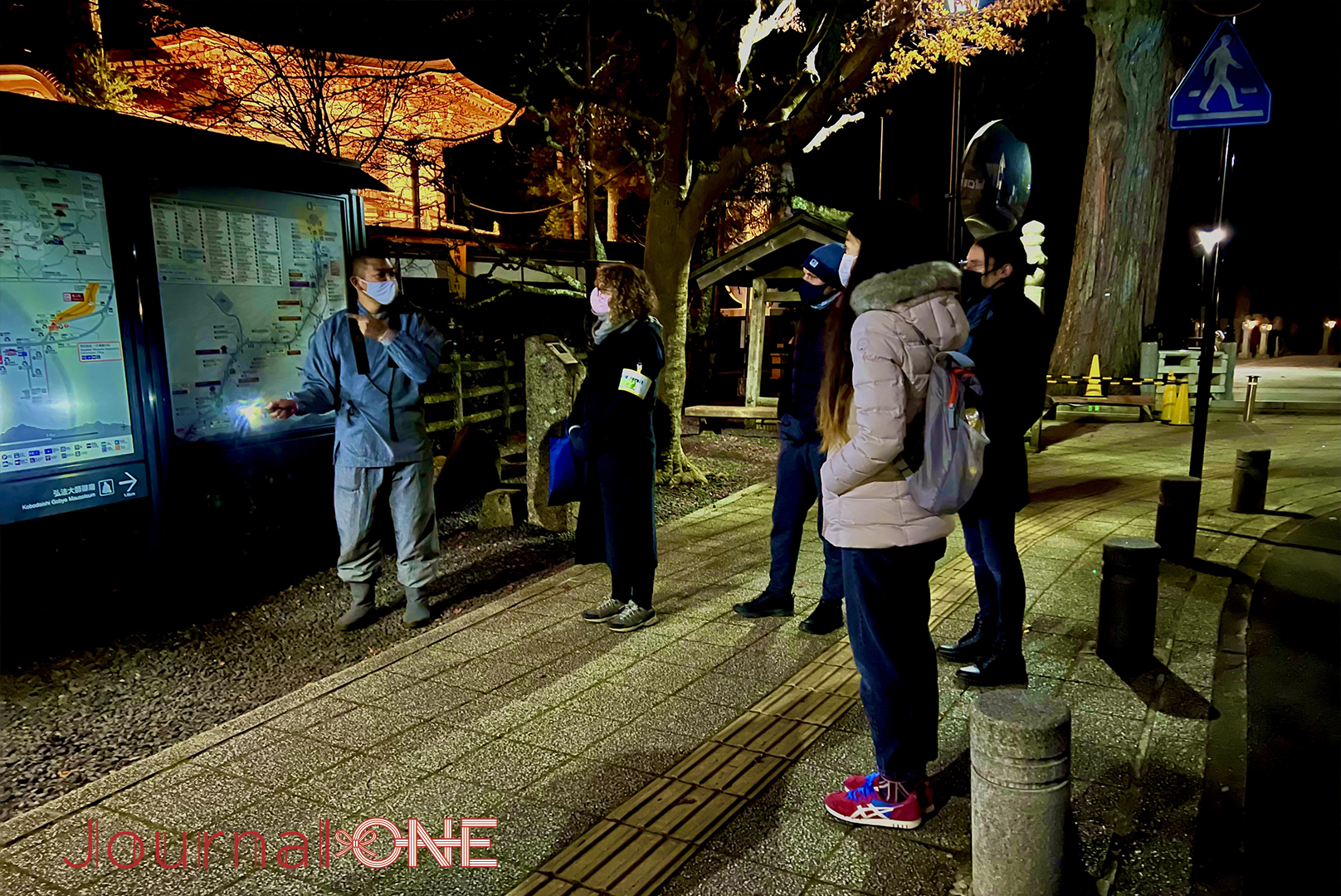 Relying on the light from the lanterns, Mr. Tamura keeps the attention of the participants with his guide to the history of Koyasan, and the Buddhist significance of the memorial stones. We, too, felt free to ask questions about things that intrigued us, so that our knowledge of Buddhism and Koyasan deepened.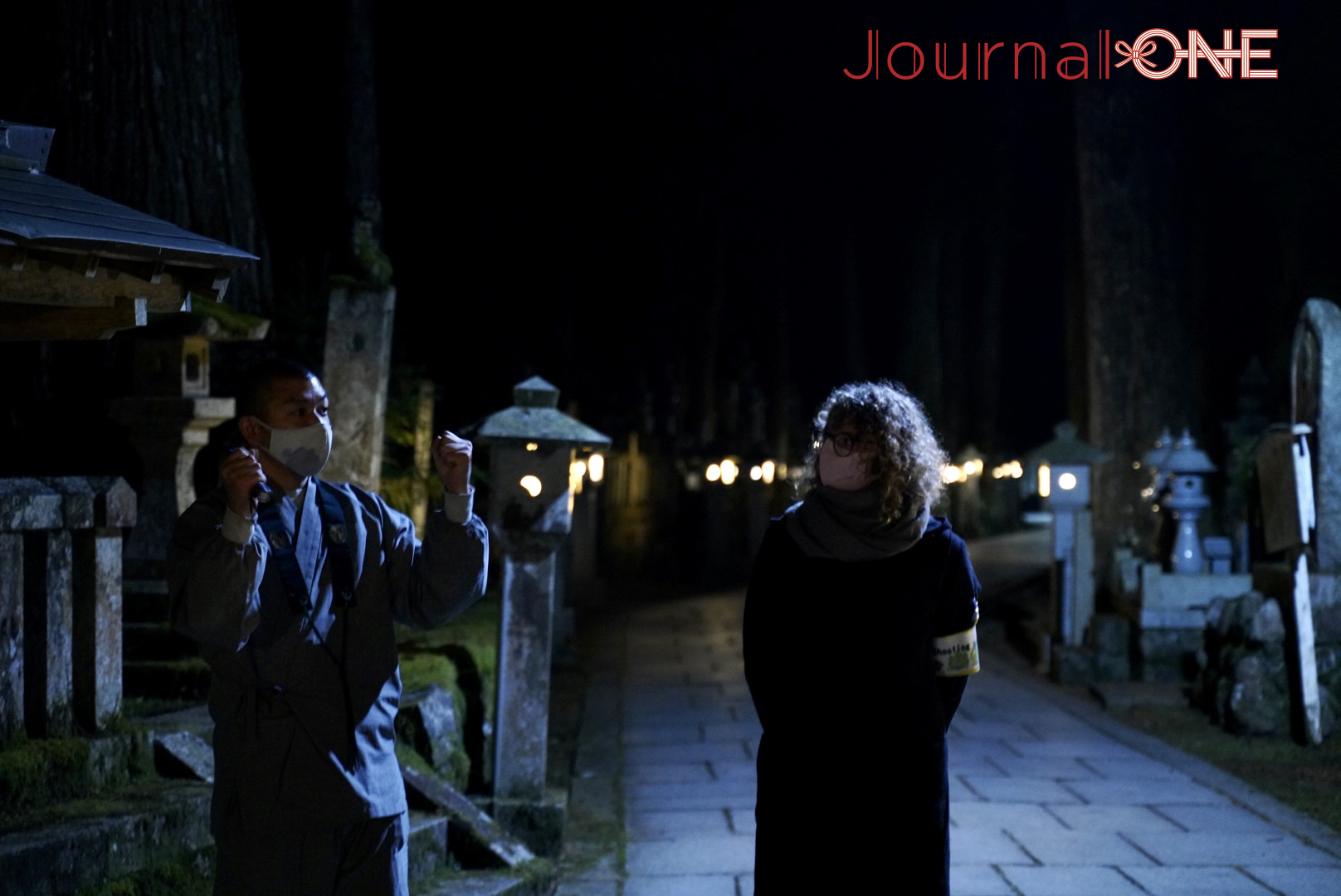 The next day, in the fresh air of the morning, we visited Okunoin again, shown around by our guide, Ms. Kanae Watari from the Wakayama Prefecture Sightseeing Federation.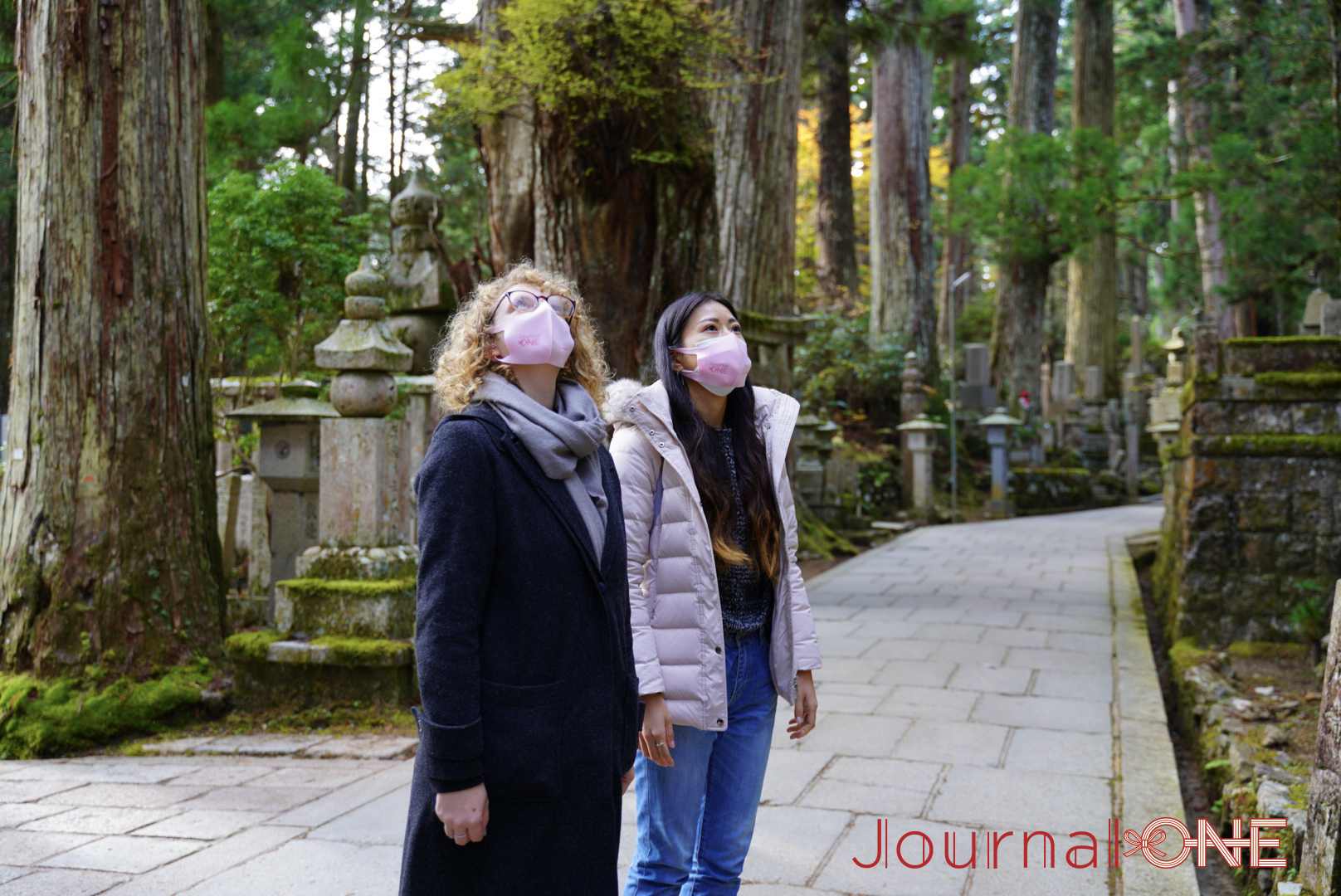 We were able to enjoy, to the full, the rich green moss over the beautiful memorial stones, surrounded by the large cedar trees that we could not see at night, and in a tranquil space where only the call of the birds and the sound of our footsteps could be heard.
The Kobo Daishi Mausoleum where Kobo Daishi still meditates, is a sacred realm where photography is prohibited. At 6:00 and 10:30 every morning, a ritual is conducted to offer meals (Shojingu), and I recommend visiting then.