The famous dish from the Ninja village of Iga is not to be missed!
Iga's dish, "Tofu Dengaku" (grilled tofu dressed with sweet miso paste) is healthy cuisine for lunch or as a relish to accompany Iga brand sake.
The shop interior is fitted out like a quiet Japanese house, with high ceiling and large beams, through which floats the fragrant aroma of miso, whetting the appetite.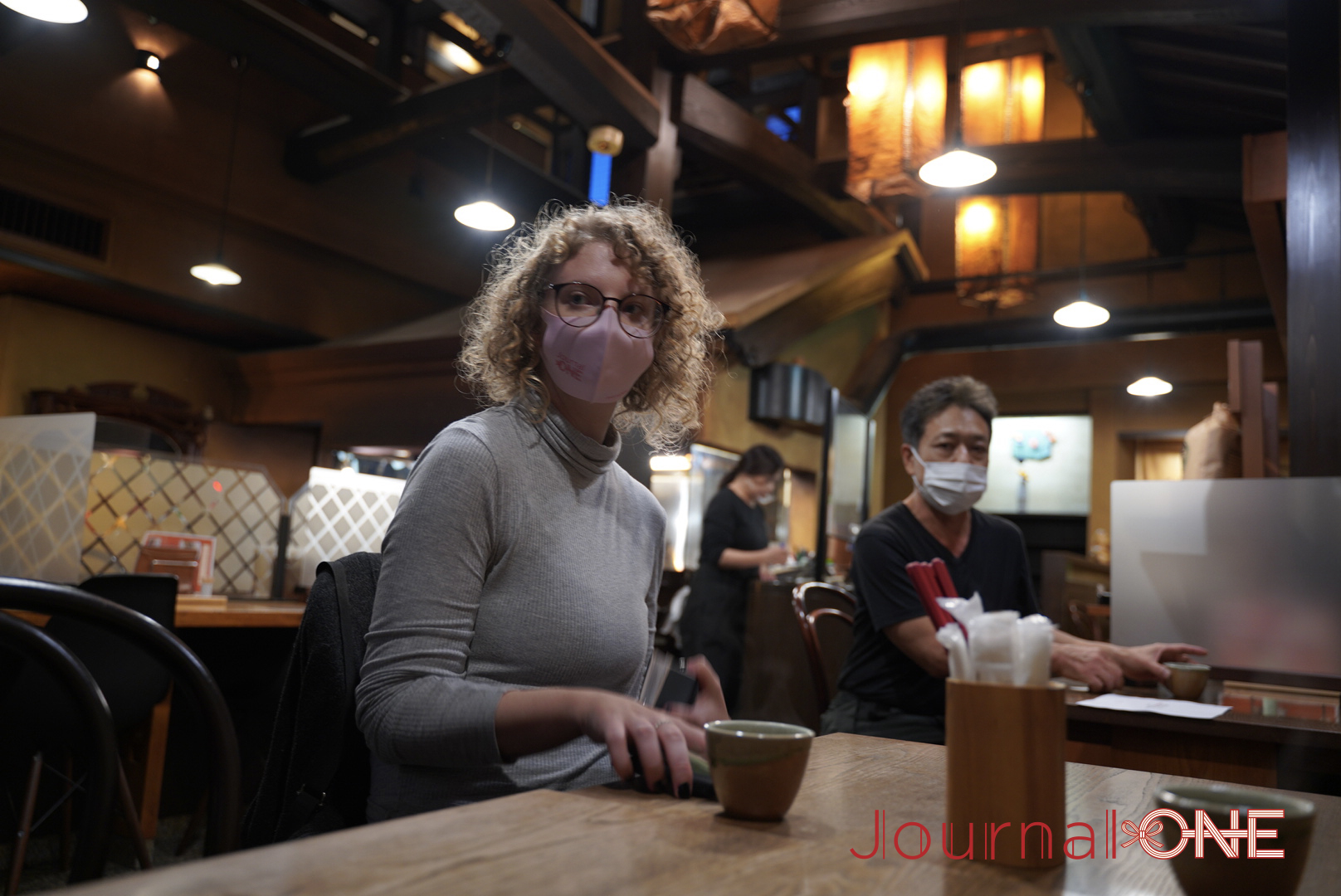 11th-generation owner, Yoshimasu Hiroshi speaks to me while grilling Dengaku carefully over a coal fire.
"In Iga, surrounded by mountains, the nutrients we lack, as we can't come by fish, are taken in this Tofu Dengaku", he says, while he arranges Tofu Dengaku in red lacquer boxes as it comes ready.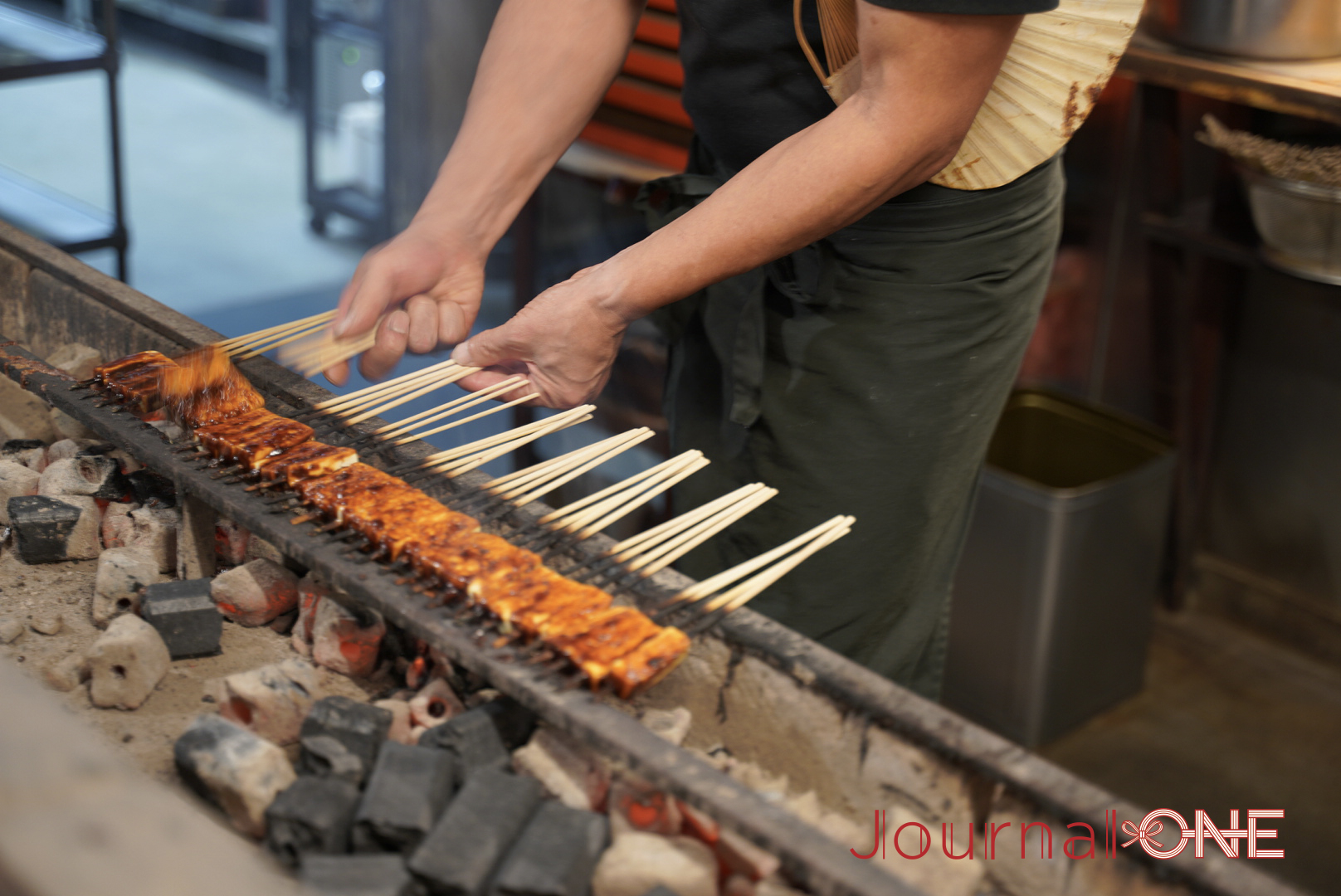 The Tofu Dengaku, lined up in pretty red lacquer boxes is easy to eat in bite-size pieces, and I feel I could ask for one box after another. The set menu with healthy, heaped side dishes is filling itself, so take care not to overeat.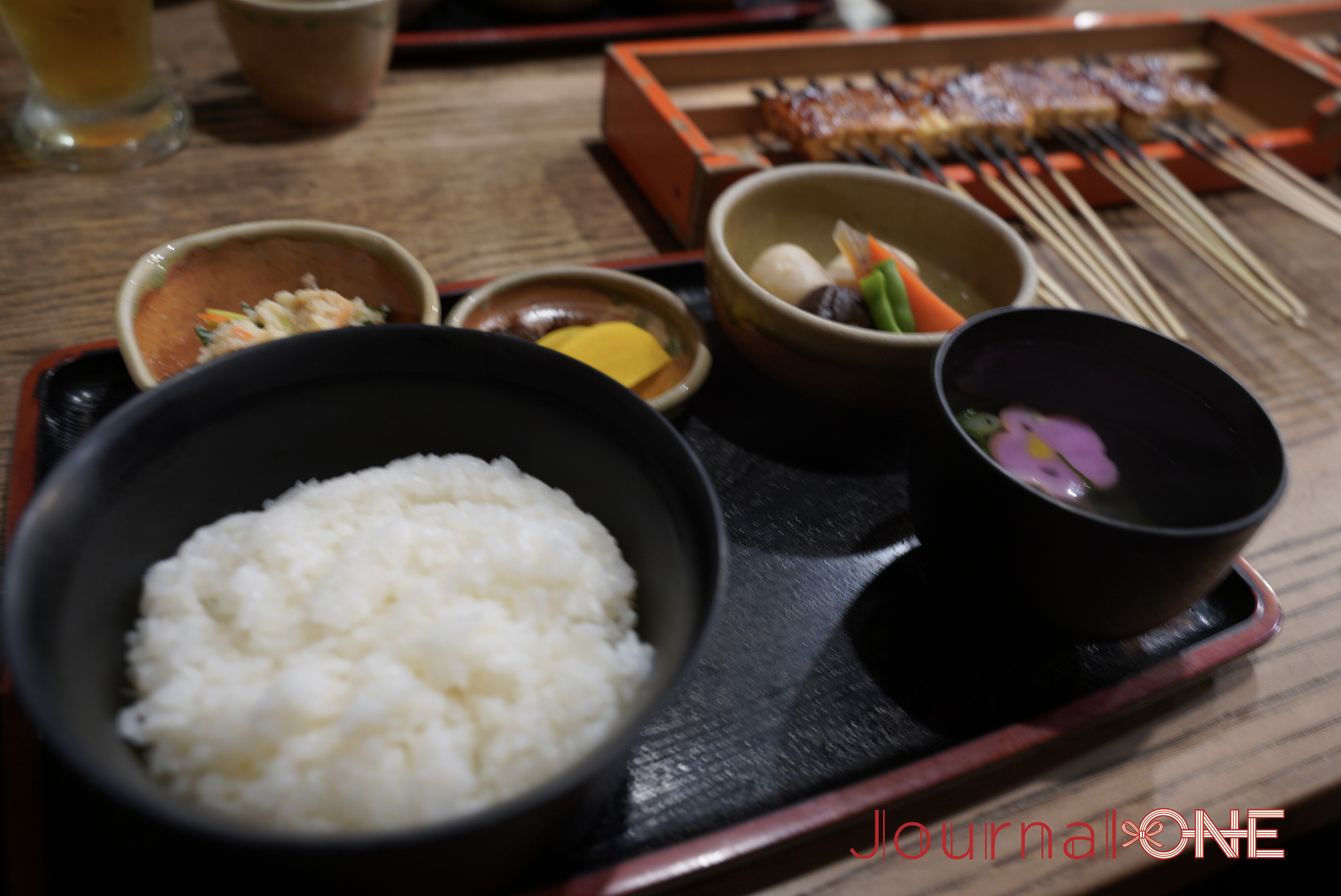 For those wishing to enjoy local Iga sake, there are so many different single dishes using soy beans, they cannot all be tried in one evening.
"Single dishes with tofu in various arrangements, as well as the Iga steak course, are perfect with wine or sake", says wife and manager, Chieko as she showed me around with a smile.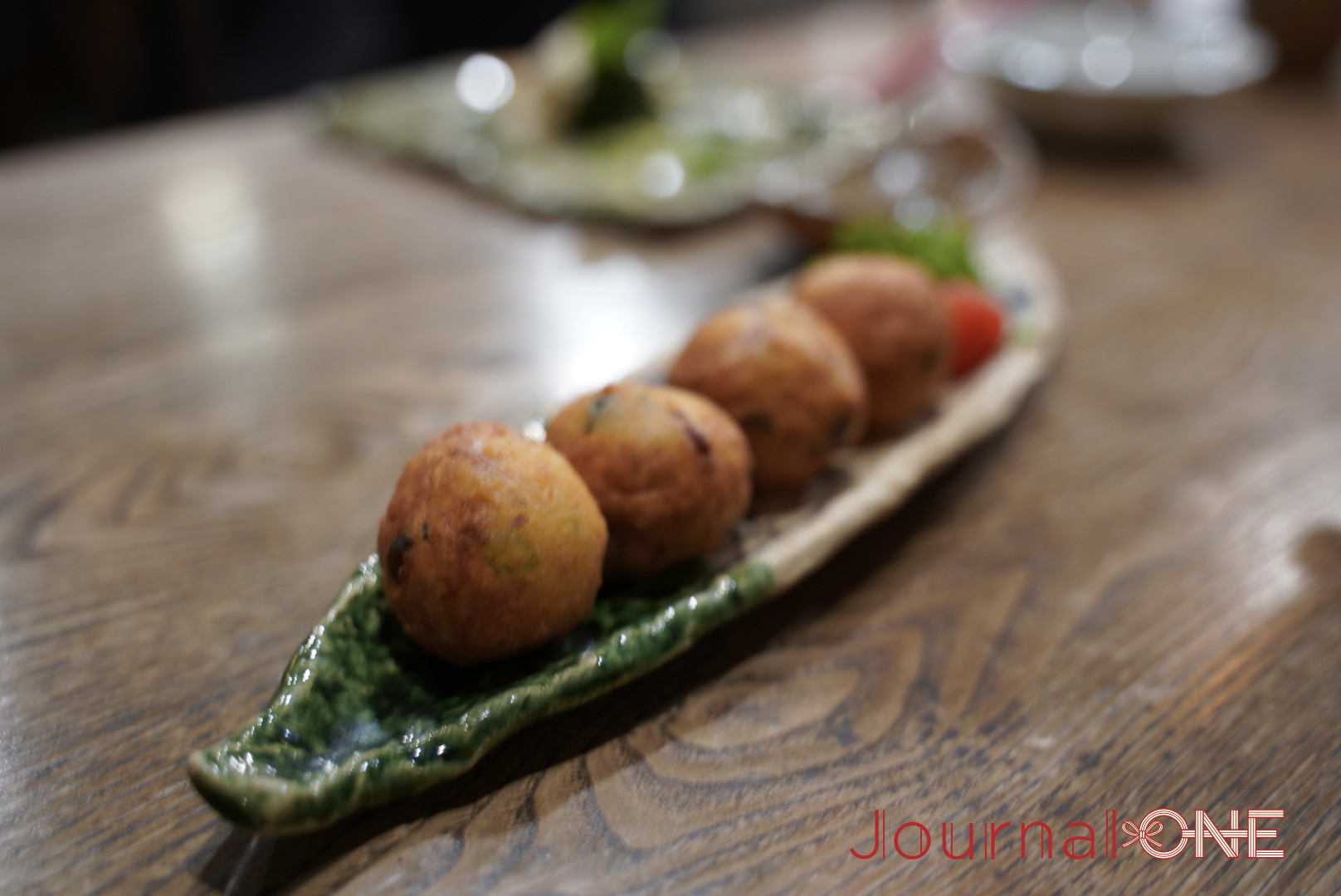 They originate in the husband and wife's ideas for continuing to guard tradition and pursue new ways to enjoy it, for selection for the Michelin Plate in Michelin Guide Mie 2019.