Right in front of the Japan National Stadium where all sorts of sports and events are held, are located the Jingu Baseball Stadium and the Chichibunomiya Rugby Stadium! It's so pretty and new! It's tall and the view is excellent!
Nippon Seinenkan Hotel is a hotel with Jingu Gaien in its view that had its 100th anniversary in 2021.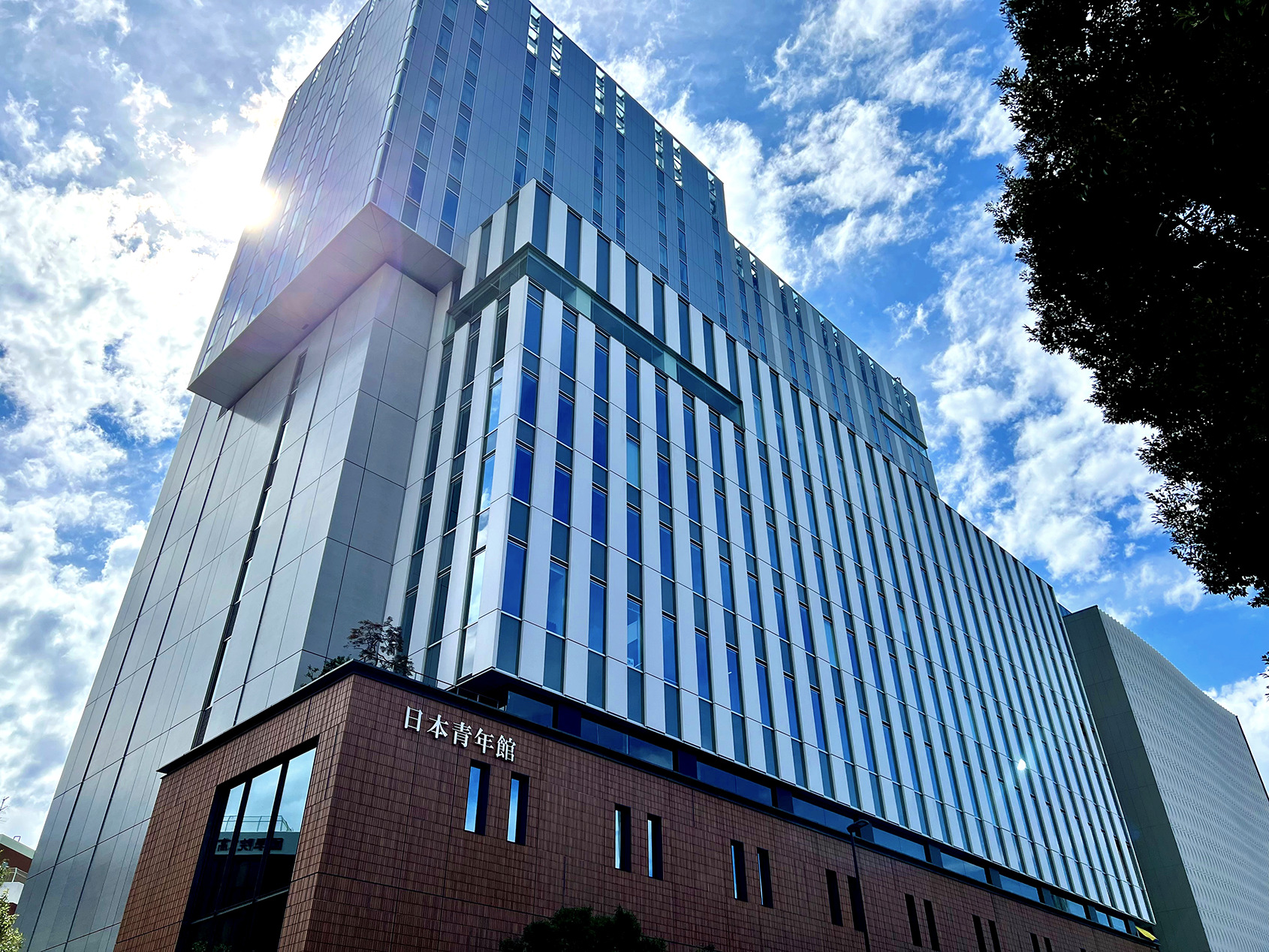 "This hotel was built in the Taisho era by the charity of youth associations. Other than making movements with young men's associations from all around the country, the hotel has supported the spread of sports and has connected with people in all of Japan for over 100 years." the manager of the hotel, Mr. Sukenari, the manager of the hotel said.
All 220 guest rooms are on the 10th floor or higher, with an astonishing view!
Especially, rooms facing east have a view of Jingu Baseball Stadium, Chichibunomiya Rugby Stadium, and Jingu Gaien's spacious green forest.
"Since the windows can't be opened, we made a vent, and if you open it the voices of cheering from the stadium can be heard." Said Mr. Sukenari, so I tried opening it and… the voices bounce back on the vent, a stadium like feeling filling the room! It's so fun to watch a baseball game at a bird's view while listening to the cheering from the vent on the ceiling.
Also, there are almost no steps from the door to the bathroom and the bedroom, which is amazing!
It makes children and the elderly, as well as the Para sports team feel safe. I was impressed by the thoughts that wouldn't be realized in daily life!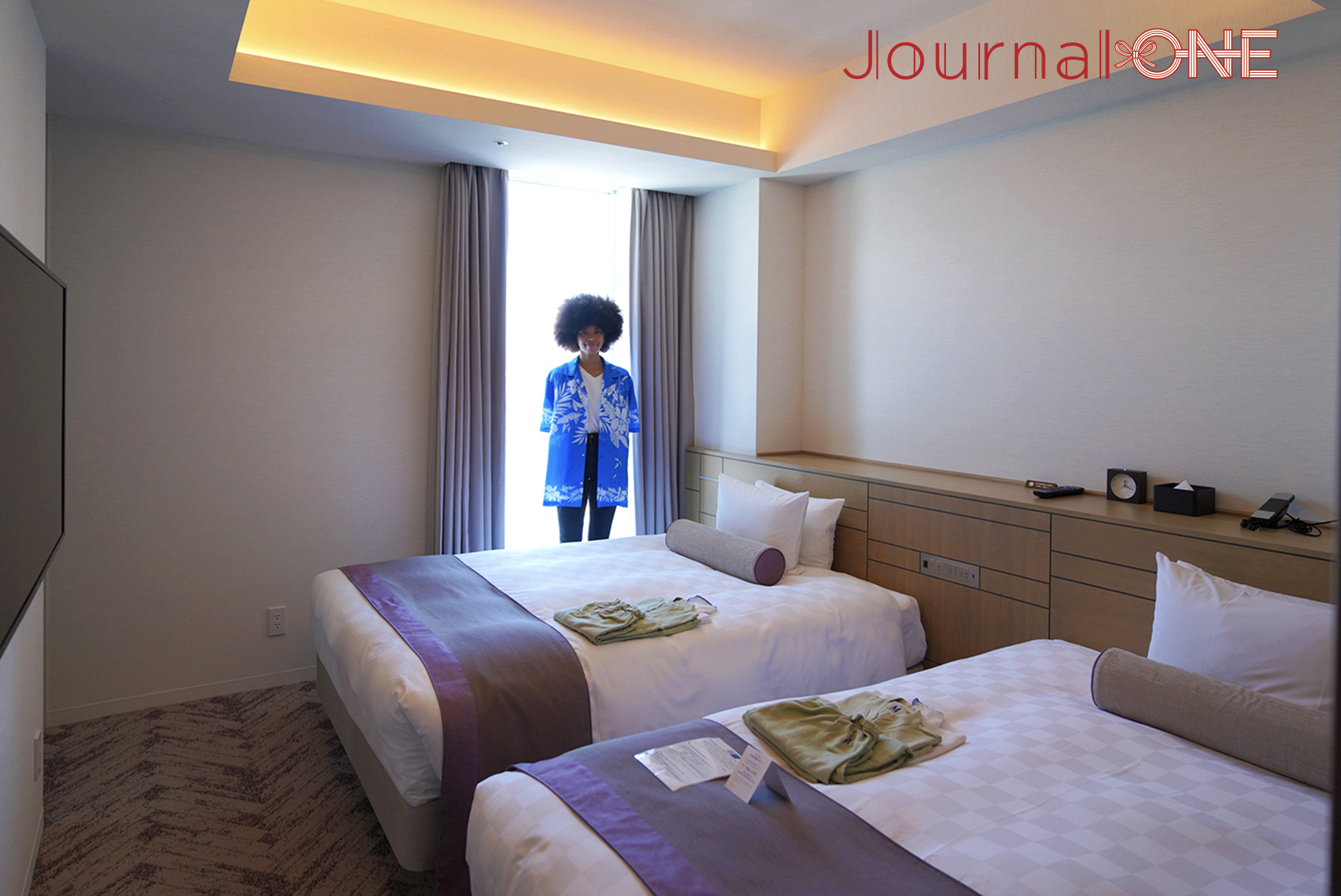 Since Nippon Seinenkan Hotel is used by big groups and teams like school excursions and of course the Tokyo 2020 Olympic and Paralympic teams, there are large baths and meeting rooms.
"This is a space called the Gaien salon, where meetings and dinner parties can be held. It has been used for many purposes, while looking down at the Japan National Stadium and Jingu Baseball Stadium." explained Mr. Sukenari, who I took a photo with!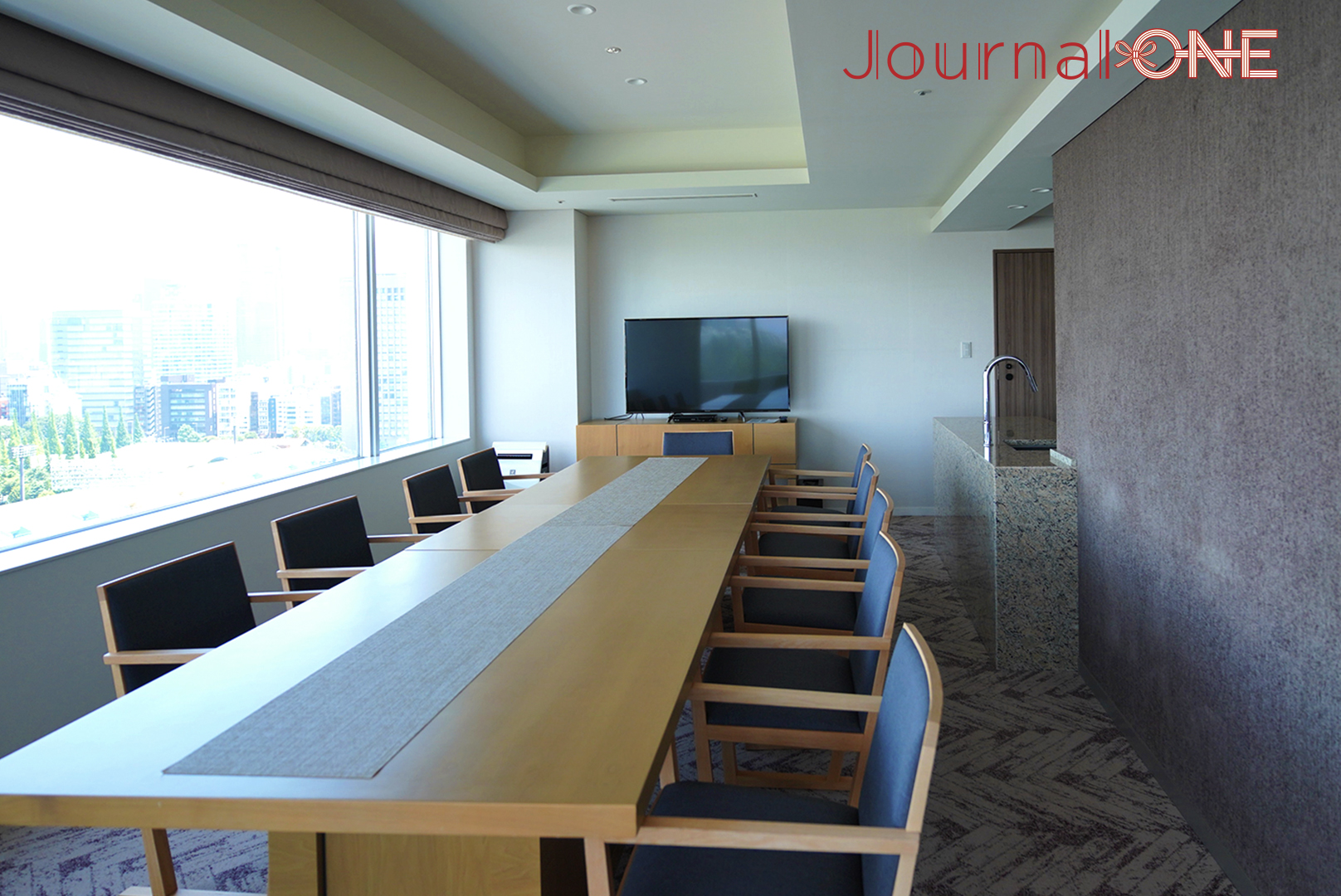 "We aim to become a facility loved by local residents and guests around the world as a base for sports exchange, international exchange, and youth exchange."
Even in its 101st year, the Nippon Seinenkan Hotel is still evolving, and I'd love to stay there!